ARC Review: 'After Dark: The Darkest Angel/Shadow Hunter' by Gena Showalter & Kait Ballenger
June 26, 2013
I received a complimentary copy of the book from in exchange for an honest review. This does not affect my opinion of the book or the content of my review.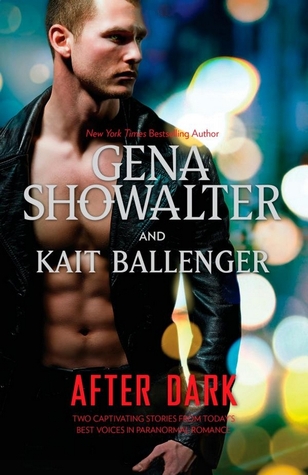 After Dark: The Darkest Angel/Shadow Hunter
by
Gena Showalter
,
Kait Ballenger
Series:
Lords of The Underworld #4.5
,
Execution Underground #0.5
Published by
Harlequin HQN
on June 25, 2013
Genres:
Paranormal Romance
Format:
ARC
Goodreads
Purchase at
Amazon

A timeless seduction A unique temptation And a whole world of dark desires...
From New York Times bestselling author Gena Showalter
The Darkest Angel
Winged warrior Lysander has been alive for centuries, and yet he's never known desire-until he meets Bianka. Spawned from the bloodline of his enemy, the beautiful but deadly Harpy is determined to lead the untouched Lysander into temptation. He may try to evade her attempts, but even the most iron-willed demon assassin can resist for only so long....
And from debut author Kait Ballenger
Shadow Hunter
Vampire hunter Damon Brock's first assignment with the Execution Underground is Rochester, New York, a city crawling with the undead. But he isn't the only hunter in town gunning for vamp blood. Tiffany Solow is fierce and ruthless when it comes to slaying the monsters that destroyed her family-and she works solo. But being alone is no longer so desirable when she meets the mysterious hunter who wants more than just her turf. As they work to massacre the local covens, the line between good and evil blurs when they are forced to decide between their lifelong beliefs... and their newfound hearts.
---
(I am only reviewing Shadow Hunter from After Dark)
I read Gena Showalter's The Darkest Angel back three years ago and loved it…and I was excited to read the debut novel of Kait Ballenger's upcoming Execution Underground series.
Shadow Hunter is the debut novel of the series, and it gives you insight on what is to come in the series. Kait Ballenger does a superb job introducing Damon Brock, who happens to be a vampire hunter and has his work cut out of him in Rochester, New York. She lets you know what is going on ahead of time in Rochester and why Execution Underground has gotten a team there. Damon Brock blames himself for what happened to his partner when they tried to raid a vampire nest, but he finds something else that is worst than death to what happened to his partner / best friend. He ends up meeting Mark's baby sister, who Damon used to write to always, but never met in person and now she is in too deep with the big name vampire in Rochester, and it is up to Damon to protect her. Tiffany Solow is not going to make it easy for him at all.
Kait Ballenger has a way of keeping a reader turning the pages to find out what happens next and she, of course, leaves a cliffhanger at the end. I loved Damon and Tiffany in this book. Kait even introduces just a smidgen of the other E.U. members that are to come. This is a book that must be read before you start the first full-length book that comes out later on. You will want to know about the dark and sexy Damon Brock ( I love his name ).
Kait Ballenger gives you not only vampires, but she also makes sure to let you know that other supernaturals are going to be in the series as well. Be prepared for some steamy sex scenes and action-packed adventures in this book. It may be short, but it opens up the series very well.
I recommend this book to PNR lovers out there everywhere. I give this book 4.5 moons, and I look forward to reading Twilight Hunter when it comes out.
I received a complimentary copy of the book from the author in exchange for an honest review.

This post contains affiliate links you can use to purchase the book. If you buy the book using that link, I will receive a small commission from the sale. It will help sponsor future giveaways but costs you nothing extra. You can read the full disclosure underneath the Privacy Policy.
---
---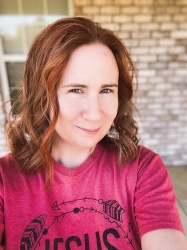 Latest posts by FranJessca
(see all)