ARC Review: 'Beauty Awakened' by Gena Showalter
February 28, 2013
I received a complimentary copy of the book from the publisher in exchange for an honest review. This does not affect my opinion of the book or the content of my review.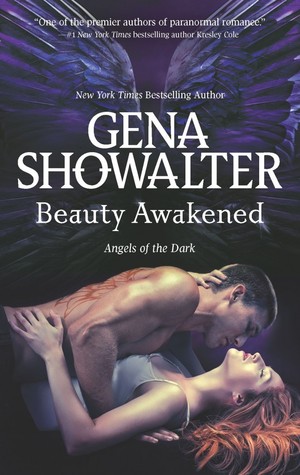 Beauty Awakened
by
Gena Showalter
Series:
Angels of the Dark #2
Published by
HQN Books
on February 26th 2013
Genres:
Paranormal Romance
Format:
Paperback
Goodreads
Purchase at
Amazon
|
Barnes & Noble

His name is Koldo. He is scarred, powerful, his control legendary-and he lives only for vengeance, determined to punish the angel who viciously removed his wings. But if he yields to the forces of hatred, he will be kicked from the heavens, eternally damned.
She is his last hope. Nicola Lane was born with a defective heart, yet this fragile human shows surprising strength as demons stalk her every move, determined to end her. She is the key to Koldo's deliverance...and his downfall. Though he fights duty, destiny and his first addictive taste of desire, his toughest battle will be the one for Nicola's life-even if he has to sacrifice his own....
---
Gena Showalter has done it again; she has made me fall in love with her characters again and fallen in love with a book I had a hard time putting down.
"Beauty Awakened" is the second installment to the Angels of the Dark series, and it was worth every month, day, minute, and second to wait for it.  I fell in love with Koldo from the first page and felt for him even though I know he is fictional, but to me, he came to life due to the way Gena writes her stories.
Koldo has never been loved.  His mother hated him since the day he was conceived, and his father tortured him the minute his mother gave him up to his father.  His mother was the one who took his beautiful wings from him, and his father put him situations where he had to do things he was ashamed of doing.  Ever since his hatred toward both of his parents, he had chosen to take revenge on his mother and hoped he killed his father when he did.
He has craved to be just like the other Sent Ones, but he believes he has been punished for what he has done in his past thanks to what his parents endured him to do.
The minute he comes across Nicola, his life is about to change.  He will learn that love does exist and he is capable of positive things.
Nicola has been suffering from the darkness around her since the beginning.  Her twin, Laila is dying at the hospital, and Nicola is not far behind.  When she is given another chance at life and saving her sister's life, she chooses to let the light in, instead of the dark.  She knew something was making her feel sick, but never knew what it was until she comes across the sexy stranger who she talks to in the elevator.  Koldo chooses to help Nicola because he is intrigued with her.
He will have to teach her about keeping positive and thinking about only things that will heal her, instead of harm her.
Unfortunately, darkness has it out for Nicola and Laila, and they will do everything in their power to have them.
I loved every bit of this book, the minute I read the first page.  How Gena can make you go through so many emotions at once.  The child Koldo to the adult Koldo made me feel so much for him and how I wanted to comfort him and tell him it would be okay.  What he had gone through and continued to go through, he stole my heart.  He was destined to meet Nicola and how he could help her as well as she could help him.
Nicola was such a strong female character as well in the story.  She chose to fight back and not sit and let darkness eat at her.  She chose to help her sister through the darkness, but it had to be Laila that accepted it. Nicola even made me laugh at how she handled Koldo.  She made him realize what love is.
Between what Koldo is dealing with and Nicola, there is also the issue of what is happening with other Sent Ones.  Thane has his background story in this book and what is going with him.  We get more of a taste of Bjorn and Xerxes.  We even get a taste of Axel who happens to be a womanizer….but he seriously had me laughing with his personality.
Here's one of my fave quotes from Axel:
"Fair enough, since I wasn't interested.  But I gotta say, I am so proud right now."  Axel flattened his hand over his hear.  "You borrowed my patented move, proving I'm made of more than awesome.  I'm awesalicious.  Is that a word?  It's probably a girl word, but who cares!  Seriously.  Do you see a tear in my eye?  Because I'm pretty sure I feel one."
Awesalicious seriously that is my NEW fave word.  =)
Oh…and if you want a little LOTU action…well…you'll get just a taste.  Another thing I enjoy is how Gena mingles stories together and prepares you for what is next.  She even gives you clues on a specific character that we want to know more about in the series.
If you haven't read any books from Gena Showalter yet, what are you waiting for?
If you have, then you need to pick up this copy of "Beauty Awakened."
Gena Showalter does not follow in trends; she makes her mark in her way.  She dominates the paranormal romance genre, and this spin-off series proves to me that she knows how to take it to the next level.
She will forever be a FAVE Author of mine, and I am definitely looking forward to the next installment in this series, and even more now the LOTU series.
Seriously Gena…you need to be named Queen of Paranormal Romance Genre already.
You have a fan for life and here's counting down to your next story.  =)

This post contains affiliate links you can use to purchase the book. If you buy the book using that link, I will receive a small commission from the sale. It will help sponsor future giveaways but costs you nothing extra. You can read the full disclosure underneath the Privacy Policy.
---
---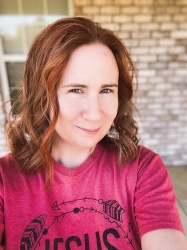 Latest posts by FranJessca
(see all)