ARC Review: 'Minutes to Kill' by Melinda Leigh
June 29, 2015
I received a complimentary copy of the book from Netgalley in exchange for an honest review. This does not affect my opinion of the book or the content of my review.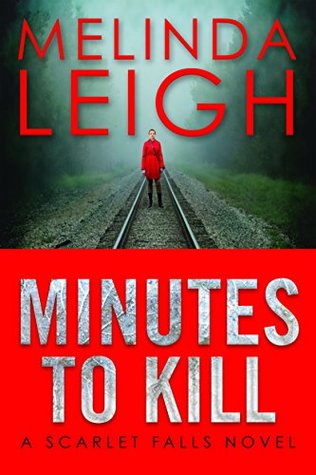 Minutes to Kill
by
Melinda Leigh
Series:
Scarlet Falls #2
on June 30, 2015
Genres:
Romantic Suspense
Goodreads
Purchase at
Amazon
|
Apple

After corporate attorney Hannah Barrett tries—and fails—to stop a kidnapping in Vegas, she can't shake the haunting image of the terrified young girl she couldn't save. She tells herself that a visit to her hometown in Scarlet Falls could be a welcome distraction. But soon, Hannah realizes the kidnappers have all the info they need to track her every move. And when chilling e-mails about the victim appear in her inbox, it's frighteningly clear what happened in Vegas has followed her home.
Eight months after a terrible family tragedy, Hannah turns to Detective Brody McNamara once again. Brody is eager to help, though he's embroiled in the investigation of a brutal murder. But the closer they work together, the stronger their feelings grow…and the more they stand to lose when two seemingly unrelated, but equally deadly, cases collide.
Minutes to Kill is the pulse-racing second novel in bestselling author Melinda Leigh's Scarlet Falls series.
My Review:
Minutes to Kill is the second book in Melinda Leigh's Scarlet Falls series and it delivered everything you would expect in a Romantic Suspense and more. The minute I started reading it I knew I would have a hard time putting it down. The first scene alone will have you wanting to help the young girl who is in trouble. Thank goodness the little girl meets the main female character, Hannah Barrett because the bad guys are going to meet their worst nightmare.
Why do I say worst nightmare? Because Melinda delivers the most unbeatable kick ass heroine in this story. Hannah Barrett is what you would consider a woman who waits for no man to save her. She'll do anything and everything to handle situations by herself. Although, the men in her life think she's the damsel in distress. She's really not. Oh…boy she's not! She's kinda scary good on how she handles herself and everything. I friggin' bow down to Hannah. She has now become one of my favorite heroines of ALL time in Romantic Suspense.
Hannah feels she failed at saving the young girl that needed her help in Las Vegas, and she's more than determined to find her.
First off, if you haven't read Hour of Need, I highly recommend you do before reading Minutes to Kill. Hannah is the only sister of the Barrett family and the previous book introduces other Barretts in the story, and also introduces the male lead in this book. Brody McNamara is the detective that helped Hannah's brother Grant with what happened in Hour of Need. He thought everything in Scarlet Falls was back to normal, until the town turns upside down once again. This time though, the trouble is hitting close again to the Barrett Family.
Brody's got his hands full with Hannah in Minutes to Kill, but he's more than determined to help the woman he can't stop thinking about. He'll do anything to protect her and prevent tragedy from hitting the Barrett Family again.
Be prepared for some very tough scenes in the book that will make you cringe and make you really uncomfortable at times. It's a tough book to read, but it makes you realize how serious a certain issue is. Melinda did an amazing job with beginning to end with this book. I literally was on the edge of my seat, while reading it.
I have to say the best parts of the book was when Hannah showed her other side. (The Intimidating Side) She is the only girl in the Barrett family, so that should tell you something. She was raised differently from other girls and that is what makes her a fighter.
I give this book 5 stars and highly recommend it to fans of Romantic Suspense. If you are looking for a book that is full of suspense, action, drama, and some romance you'll enjoy this book by Melinda Leigh.
Oh…and let me not forget about that shocking ending. Holy Moly! I was not expecting that at all. Melinda will continue to amaze and shock me with how she ends each of her books. This is why her books are a must BUY always.  =)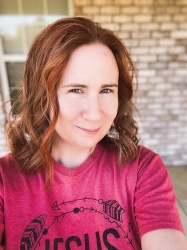 Latest posts by FranJessca
(see all)