ARC Review: 'The Darkest Craving' by Gena Showalter
July 30, 2013
I received a complimentary copy of the book from in exchange for an honest review. This does not affect my opinion of the book or the content of my review.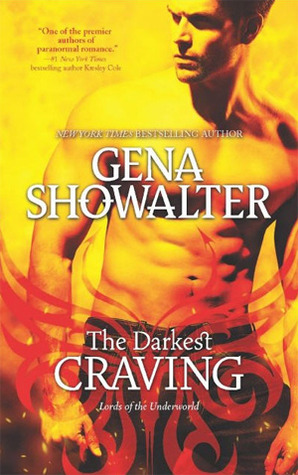 The Darkest Craving
by
Gena Showalter
Series:
Lords of The Underworld #10
Published by
Harlequin HQN
on July 30, 2013
Genres:
Paranormal Romance
Format:
ARC
Goodreads
Purchase at
Amazon
|
Barnes & Noble

New York Times bestselling author Gena Showalter is back with a breathtaking Lords of the Underworld tale about a warrior trapped by darkness and the woman determined to save him
Having endured weeks of torture in the bowels of hell, Kane wants nothing to do with his beautiful rescuer, Josephina Aisling. The half-Fae female threatens to awaken the demon of Disaster inside him—a beast he's determined to kill, no matter the price.
Josephina is hunted by a brutal enemy—her royal family—and Kane is her only source of protection. He's also the only male to ever set her aflame, and even he succumbs to the heat. But as they navigate the treacherous world of the Fae, they are forced to make a choice: live apart…or die together.
---
I feel like I have been waiting a lifetime for the next LOTU book. If there is one thing, I adore about Gena though it is, how she is continuously pushing out other books to keep me entertained until I get my Lord fix. Now I tried to savor and slowly read The Darkest Craving when I received in the mail, but it was definitely hard. I have been waiting patiently for Kane's book because he never really played a significant role in the other books until the last one because the other Lords did not want him (or his demon) causing a disaster. Poor Kane, wherever he went, he managed to have the roof collapse on him, things come straight toward him, or of course have other people get caught in the crossfire as well.
I always assumed Kane would never get a break. He had to have one of the worst demons in him. He was even afraid to love someone due to his Demon wanting to hurt them. The demon never wanted Kane happy.
Gena though did a bang-up job on getting the perfect heroine for Kane. She put Kane through so many obstacles in The Darkest Craving. I genuinely think Josephina has come in second place to my fave heroines in the Lords series now. Anya is still number one in my eyes, but Josephina did something that proved she deserved to be the second favorite. I bow to her for her courage in this book…but in Kane's eyes, she was completely insane about it. I have to go with my girl Josephina though…she had her reasons on what she did, and I supported her. Love will make you do some crazy things, and Josephina proved how much she loved Kane in the end.
I learned a lot about Kane in this book and how he has a sweet side, but he shows it differently. He has his possessive and mean side though, which would drive any woman crazy, but Josephina knew how to deal with it. Josephina was a very stubborn, but strong female character. What she had to deal with in this book, I applaud her. She proved herself and everyone around her, she is stronger than she thinks and everything else thinks.
I am not going to describe what happened in the book in detail. I will tell you in just a few sentences what you are going to read without giving anything away. Kane is one sexy disturbed character, who is put through the wringer due to trying to prevent an apocalypse from happening while dealing with a very controlling demon inside him. ( I cried for him every time his demon acted up ) You will find out that Josephina is hated by her family and they will do anything to humiliate her, which will make you want to go through the book and strangle them (at least that is what I wanted to do…especially when it came to the King and her sister).
And last but not least you will get a sneak peek into Torin and Cameo's heads, which will make you want to know, who they will end up within the story
There is so much more going on in the book, but I do not want to give away any spoilers. I want to say this…I NEED to know who WILLIAM will end up with. He seriously still has some secrets that need to come out already. I adored him more after this book even, though he could be a pain at times to Kane. I still loved him.
You will even get a little bit about the Sent Ones in this book and how they played a part in this book with the Lords. =) I love Gena's spin-off series to the Lords because I am a big fan of the Angels.
*Two of my favorite scenes in this book were the bathroom scene with Kane undressing in front of Josephina (her reaction was by far the best part) and when Josephina meets all the Lords in person. She's a BIG fan of them. =) *
I give this book 5 full moons and highly recommend it to paranormal romance readers out there. You must read the other books in the story first though. You do not want to skip around with these books.
I do want to warn about the ending…if you are like me and love the Lords as much as I do…you will probably need tissues at the conclusion. I was bawling at the end.

This post contains affiliate links you can use to purchase the book. If you buy the book using that link, I will receive a small commission from the sale. It will help sponsor future giveaways but costs you nothing extra. You can read the full disclosure underneath the Privacy Policy.
---
---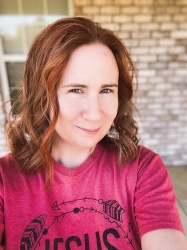 Latest posts by FranJessca
(see all)