Cover Blast: 'Like the Wind' by J. Bengtsson
Today we have the Cover Blast for J. Bengtsson's book – 'Like the Wind!'
Check it out and pre-order your kindle copy today!
Like the Wind
Author: J. Bengtsson
Publishing Date: April 16, 2019
Genre: Contemporary Romance

Prepare to laugh, cry, and fall in love with this enthralling new romance from J. Bengtsson!

When a letter from his supposedly deceased mother finds its way into his hands, life changes in an instant for international pop star Bodhi Beckett. 

Reeling from the deception of those closest to him, Bodhi spirals out of control and is sent to a secluded mansion in the coastal mountains of Southern California for some rest and relaxation. But the retreat proves to be anything but relaxing when a raging wildfire sets the landscape around him ablaze.

While escaping the flames, Bodhi rescues Breeze, a quirky, pet-loving woman, and together the two fight their way to safety. In the aftermath of the fire, Bodhi and Breeze hit the road to uncover the truth about his family. What neither of them expected is to forge a powerful connection that will change their lives forever…but can it survive the real world, or will it disappear like the wind?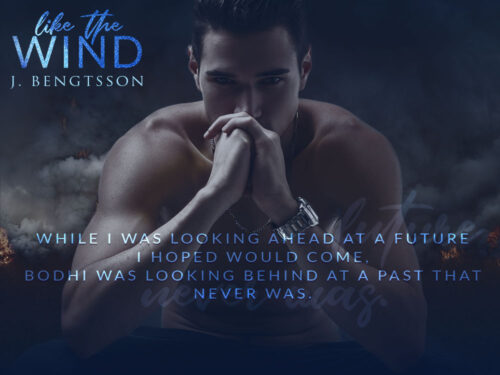 I guess I should type a bio here. I'm FranJessca or Fran for short. I'm the owner of Book Lovin' Mamas and main Reviewer. I've been reviewing books since I got out of the Navy in 2011. Now 8 years later, I'm still reviewing, but this time with my youngest sidekick.
When I'm not reading and reviewing, you can find me at my day job during the week and on the weekend taking care of our little farm.

Latest posts by FranJessca (see all)