Cover Reveal: 'American Asshole' by Tara Sue Me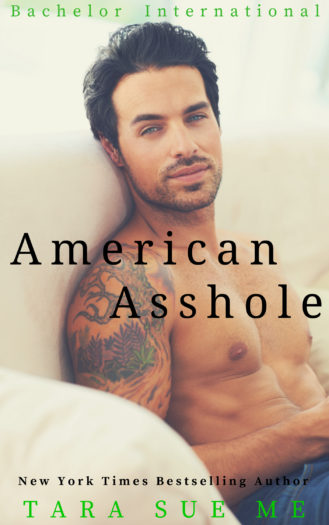 American Asshole
(Bachelor International #1)
Publishing Date: September 21, 2018
Genre: Contemporary Romance

He's a self-proclaimed bastard with a double helping of lying asshole.
From the New York Times and USA Today Bestselling author of the acclaimed
SUBMISSIVE Series comes the first book in a new series perfect for fans of Helena Hunting and Maya Banks.
Mia Matthews never thought much of big shot matchmaker Tenor Butler, but when she finds out he loaned her late business partner a quarter of a million dollars and no one told her,  there aren't enough four-letter words to describe him. She'd like nothing more than to pretend Tenor doesn't exist, but she owes him all that money, not to mention he's hot as hell.
Tenor doesn't see why it's his fault Mia didn't know about the loan. In fact, he thinks he's being very magnanimous when he offers to forgive the loan if Mia closes her own matchmaking business and works for him for five years. But as he gets closer to Mia, he realizes two things: 1) he doesn't want her as an employee and 2) she hates his guts.
When an old flame threatens them both, Mia and Tenor find themselves working together and are unable to ignore their mutual attraction. But it might be too late for these two romance experts to create their own love story.
This is a standalone romance. No cliffhanger.
Purchase at Amazon US | Amazon UK | Amazon CA | Amazon AU

I guess I should type a bio here. I'm FranJessca or Fran for short. I'm the owner of Book Lovin' Mamas and main Reviewer. I've been reviewing books since I got out of the Navy in 2011. Now 8 years later, I'm still reviewing, but this time with my youngest sidekick.
When I'm not reading and reviewing, you can find me at my day job during the week and on the weekend taking care of our little farm.

Latest posts by FranJessca (see all)