Cover Reveal: 'Bad Reputation Duet' by Krista & Becca Ritchie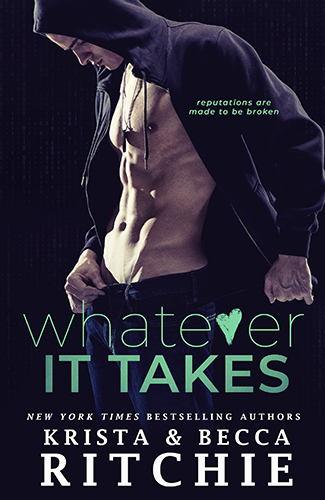 Whatever It Takes
(Bad Reputation #1)
Authors: Krista & Becca Ritchie
Publishing Date: January 21, 2020
Genre: New Adult Romance

I HAVE A BAD REPUTATION.

Call me what you want: Bad Boy Next Door. Trouble. That Kid Who Can't Do Anything Right.

When Willow moves into my neighborhood, nothing should have happened. She's geeky. Shy. A true wallflower.

Willow is a good girl.

Too good for me.

And how the hell was I supposed to know that she's related to Loren Hale—yeah, that douchebag celebrity that lives on my street. The same guy I've been pranking by spray painting vulgar words on his mailbox and worse. Much worse.

Don't ask me why I do the things I do.

Don't ask me why it had to be her.

I'm cursed. Simple as that. But here's the thing about people who are cursed—they break everything they touch.

And yet. . .I still want to touch her.

Whatever It Takes is the first book in the Bad Reputation Duet and can be read and enjoyed without reading any of Krista & Becca's other novels.
---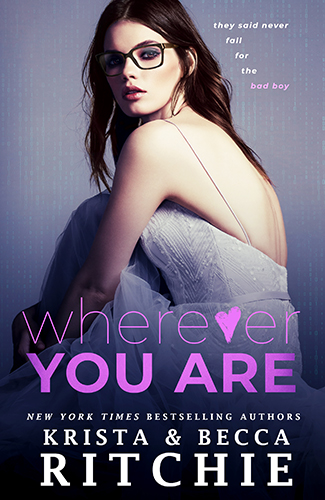 Wherever You Are
(Bad Reputation #2)
Authors: Krista & Becca Ritchie
Publishing Date: January 28, 2019
Genre: New Adult Romance

Willow & Garrison's story continues in Wherever You Are. More information to come.
PreOrder at Amazon | Apple Books | Barnes & Noble

I guess I should type a bio here. I'm FranJessca or Fran for short. I'm the owner of Book Lovin' Mamas and main Reviewer. I've been reviewing books since I got out of the Navy in 2011. Now 8 years later, I'm still reviewing, but this time with my youngest sidekick.
When I'm not reading and reviewing, you can find me at my day job during the week and on the weekend taking care of our little farm.

Latest posts by FranJessca (see all)