Cover Reveal: 'Cold & Deadly and Colder Than Sin' by Toni Anderson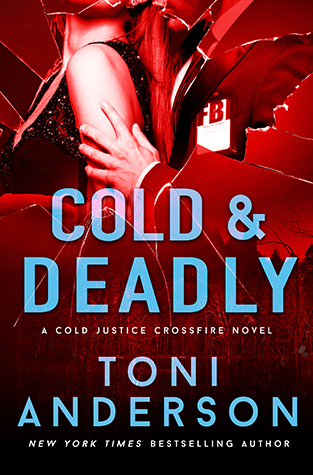 Cold & Deadly
(Cold Justice Crossfire #1)
Author: Toni Anderson
AVAILABLE NOW
Genre: Romantic Suspense

Hostage Negotiators can talk themselves out of anything—except falling in love.

FBI Supervisory Special Agent Dominic Sheridan is an accomplished expert in the Crisis Negotiation Unit. Practiced, professional, used to dealing with high-stake situations under tense conditions, Dominic is a master at manipulating people. Everyone, that is, but the headstrong rookie agent bent on destroying her fledgling career.

As a child, Ava Kanas put her life on the line when the mob executed her father. Now someone has killed her mentor, the man who inspired her to become an FBI agent—and she's the only one who recognizes it was anything but a tragic accident.

When another agent is murdered and Dominic nearly dies, it becomes obvious a serial killer is targeting the FBI. Together Dominic and Ava search for clues in the investigation, all the while fighting a forbidden attraction that will complicate everything, especially when the predator sets their sights on Ava.
---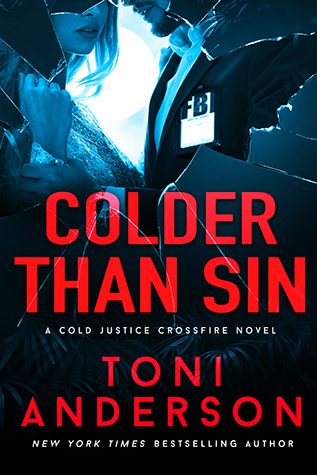 Colder Than Sin
(Cold Justice Crossfire #2)
Author: Toni Anderson
Publishing Date: October 22, 2019
Genre: Romantic Suspense

Hostage Negotiators can talk themselves out of anything—except falling in love.

Top FBI negotiator Quentin Savage is hurled into his worst nightmare when a terrorist attack on a luxury hotel propels him from esteemed keynote speaker to powerless captive.

Haley Cramer is co-owner of a private security firm and prides herself on her independence, but she is shaken to the core when gunmen attack a conference she is attending. She survives, but only because Quentin Savage pretends she's his wife.

Together Savage and Haley plot their escape from a ragtag army of brutal but efficient thugs while struggling to figure out exactly who the enemy is. Why was the conference attacked, and why was Quentin a specific target?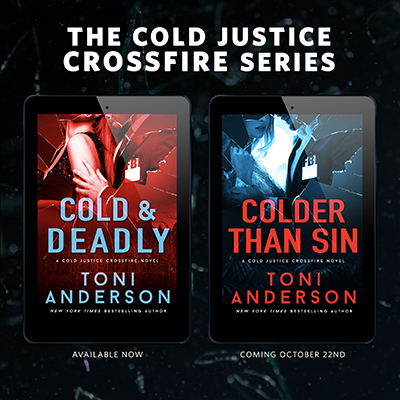 Latest posts by FranJessca
(see all)