Cover Reveal: 'Damage' by Natasha Knight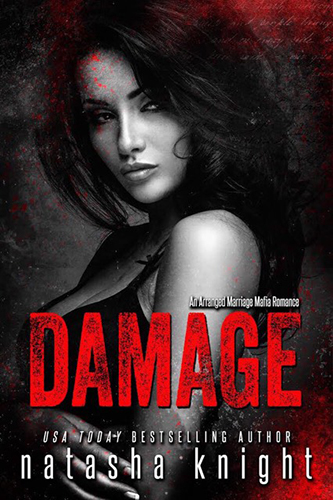 Damage
(Collateral Damage #2)
Author: Natasha Knight
Publishing Date: October 15, 2019
Genre: Dark Romance

We're a match made in hell, Stefan and I.

He took me to exact his revenge. I went from being a pawn to my father to being a pawn to Stefan. The only difference is I have a ring the size of a boulder on my finger and a husband I don't want.

And the hardest part is I thought he was different. I thought I was falling in love.

I guess my father was right. I'm not a very smart girl.

Stefan is a powerful man. He doesn't play nice, not if you're his enemy. But I've learned one thing about my husband.

He takes care of what's his.

And I am his.

His enemies have become my enemies, but he'll never let anyone hurt me. He's fiercely protective. It's the predator inside that scares me.
Pre-Order Today at Amazon | Apple Books | Barnes & Noble | Kobo


I guess I should type a bio here. I'm FranJessca or Fran for short. I'm the owner of Book Lovin' Mamas and main Reviewer. I've been reviewing books since I got out of the Navy in 2011. Now 8 years later, I'm still reviewing, but this time with my youngest sidekick.
When I'm not reading and reviewing, you can find me at my day job during the week and on the weekend taking care of our little farm.

Latest posts by FranJessca (see all)