Cover Reveal: 'Entice Me' by Kelly Elliott
Cover Reveal of Kelly Elliott's ENTICE ME. Expected release date March 8, 2019.
(Book can be read as a standalone.)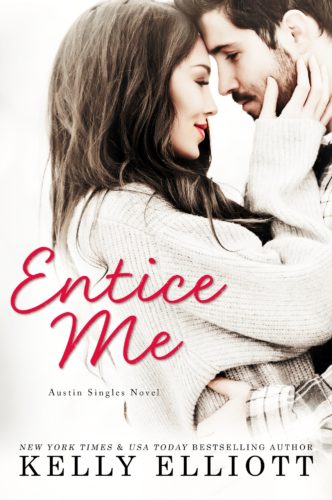 Entice Me
(Austin Singles #2)
Author: Kelly Elliott
Release Date: March 8, 2019
Genre: Contemporary Romance

Since the moment Kaelynn Dotson walked into my world, I haven't been able to think, eat, or sleep. After having my heart broken by the only woman I've ever loved, Kaelynn has ignited something deep down inside me—a flame so hot that I cannot ignore, no matter how hard I try.

I vowed to never open myself up to a woman again, but there's something about Kaelynn that is drawing me to her.

There's just one problem.

She's hiding something from me. Trust is something I need, but when it comes to Kaelynn, all the lines seem to be blurred. I know I should take this as a warning and walk away, but for some reason, it's only enticing me more.

~~~~~

I'm living a lie.

I'm not the girl from a middle-class family in Utah like Nash thinks. I'm the heiress to a billion-dollar fortune, and that's not what he's looking for. He's had that before, and it left him scarred.

If the truth comes out, I'll lose the only man I've ever fallen in love with . . . I'm not sure I'm willing to give him up.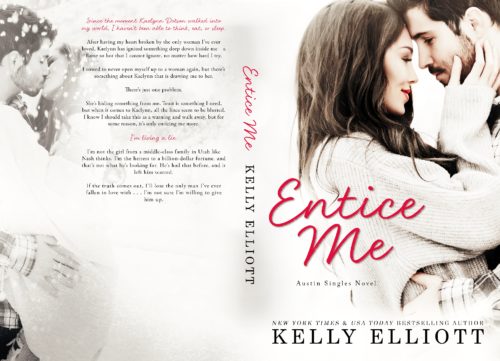 I guess I should type a bio here. I'm FranJessca or Fran for short. I'm the owner of Book Lovin' Mamas and main Reviewer. I've been reviewing books since I got out of the Navy in 2011. Now 8 years later, I'm still reviewing, but this time with my youngest sidekick.
When I'm not reading and reviewing, you can find me at my day job during the week and on the weekend taking care of our little farm.

Latest posts by FranJessca (see all)