Cover Reveal: 'Forever Witch' by Billie Dale
Today we have the gorgeous cover reveal Forever Witch by Billie Dale, the newest installment to The Reigh Witch Chronicles! The explosive conclusion will be here 2/22/2019. 
The leading lady's of The Reigh Witch Chronicles are about to face their greatest challenge yet. Defeating the darkness once and for all. She's the middle sister, we've watched her grow and now Kassy will save her sister, defeat Phoenix Winston and kick Lilith's butt all the way to kingdom come.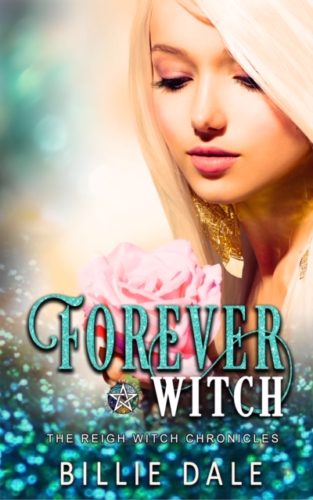 Forever Witch
(The Reigh Witch Chronicles #4)
Author: Billie Dale
Release Date: February 22, 2019
Genre: Paranormal Romance

My mission, should I accept: find my sister before our family self-destructs.

Phoenix Winston, madman extraordinaire, gave Bryenna a grave ultimatum. Become his prisoner or someone dies. She chose life with him over the death of her family.

Now, me and my BFF/Bodyguard/hunka-hunka burning love — Mathias Marshall — must locate, save, and bring her home.

Should be a piece of cake with a family full of magic. Right?

Since the day we stepped through the portal into Erigate we've faced one battle after another. This realm offers many things but a simple life isn't one.

Step one: Rescue Bryenna.

Step two: Defeat Lilith and Phoenix

One quest leads to the next. Swooping in to save the girl will end in the ultimate battle. To beat Lilith and Phoenix once and for all we need all lips cackling over the cauldron, a ton of ingenuity, a Legion of supernaturals and a whole lot of crossed fingers.

Challenge accepted.

READ THE SERIES FREE ON KINDLE UNLIMITED!
PRE-ORDER YOUR COPY TODAY!
And Catch Up on the Series Now:

Latest posts by FranJessca
(see all)