Cover Reveal: 'In Case You Didn't Know' by Samantha Chase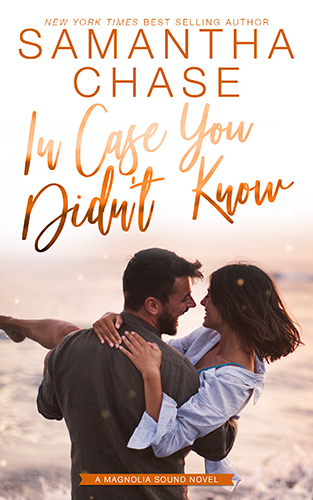 In Case You Didn't Know
(Magnolia Sound #3)
Author: Samantha Chase
Publishing Date: July 23, 2019
Genre: Contemporary Romance

Golden child Mason Bishop has finally had enough. Tired of bearing the weight of his parents' expectations, he's determined to break free and forge his own path. It's time for him to go after the things he really wants—including the girl he never forgot.

Scarlett Jones is done being ruled by her insecurities. She's ready to be seen as something other than one of the guys, and she's done thinking she's not good enough for the social elite—especially the Bishops.

When he runs into Scarlett at a concert, Mason believes it's fate bringing them together. But fate only gets you so far. If he wants a real chance with Scarlett, it's going to take a whole lot of charm to convince her he's worth it.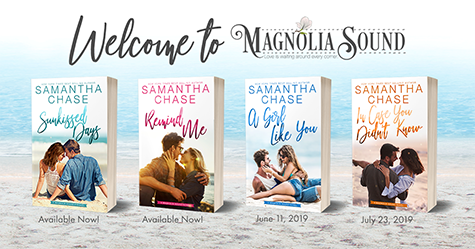 I guess I should type a bio here. I'm FranJessca or Fran for short. I'm the owner of Book Lovin' Mamas and main Reviewer. I've been reviewing books since I got out of the Navy in 2011. Now 8 years later, I'm still reviewing, but this time with my youngest sidekick.
When I'm not reading and reviewing, you can find me at my day job during the week and on the weekend taking care of our little farm.

Latest posts by FranJessca (see all)