Cover Reveal: 'Instant Gratification' by Lauren Blakely
Today we have the Cover Reveal for Lauren Blakely's book – 'Instant Gratification!'
Check it out and pre-order your copy today! It releases 9/3/2019!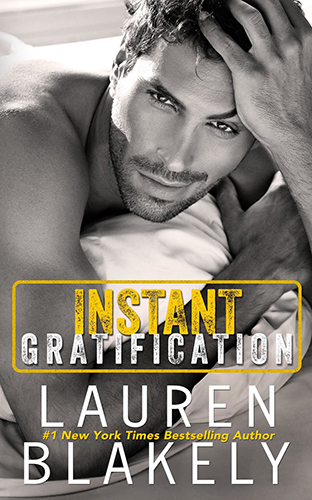 Instant Gratification
Author: Lauren Blakely
Publishing Date: September 3, 2019
Genre: Contemporary Romance/Romantic Comedy
Cover Designer: Helen Williams

Snagging a date? Not a problem. But one that meets my special requirements?
As the premier best-man-for hire in all of Manhattan, I promise discretion, so when I need a plus one for a couple of "I dos," she needs to be A-Plus in reliability. Fortunately, I have a brilliant solution in asking my best friend's sister to go on my arm. Truly is my good friend, too, and I trust her completely.
Just look how discreet she's been about the time we spent the night together. But, it was only once, and it was months ago. We've been the souls of restraint ever since. I'm sure we can make it through these weddings without banging each other in the limo. Probably.
Plus, she needs my help with a business proposal.A little I'll-scratch-your-back-you-scratch-mine doesn't have to lead to the bedroom, right?
Good thing we know our way around the friend zone. The treacherous, torturous all-too-easy to slide out of friend zone…
Instant Gratification is told from the hero's POV, so if you loved Big Rock, Mister O, or Full Package, you'll devour this new standalone rom-com!
---
---
Audiobook preorder coming in late July! Sign up here to receive an alert for it: http://www.subscribepage.com/LaurenAudio)
The cast for this full-cast audiobook will be announced on May 24th! Stay tuned!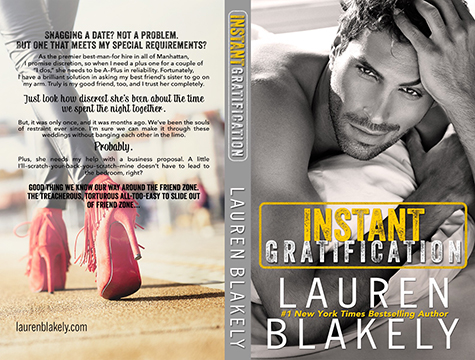 I guess I should type a bio here. I'm FranJessca or Fran for short. I'm the owner of Book Lovin' Mamas and main Reviewer. I've been reviewing books since I got out of the Navy in 2011. Now 8 years later, I'm still reviewing, but this time with my youngest sidekick.
When I'm not reading and reviewing, you can find me at my day job during the week and on the weekend taking care of our little farm.

Latest posts by FranJessca (see all)