Cover Reveal: 'Keystone' by Katie Delahanty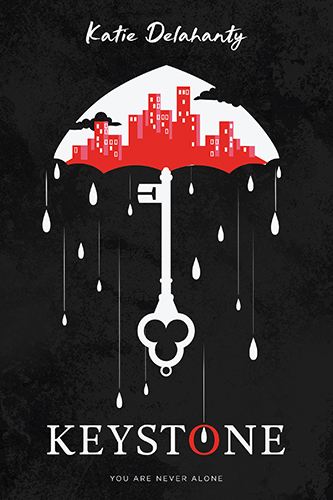 Keystone
Author: Katie Delahanty
Publishing Date: January 7, 2020
Genre: YA Science Fiction

When Ella Karman debuts on the Social Stock Exchange, she finds out life as a high-profile "Influencer" isn't what she expected. Everyone around her is consumed by their rankings, in creating the smoke and mirrors that make them the envy of the world.

But then Ella's best friend betrays her, her rankings tank, and she loses—everything.

Leaving her old life behind, she joins Keystone, a secret school for thieves, where students are being trained to steal everything analog and original because something—or someone—is changing history to suit their needs.

Partnered with the annoyingly hot—and utterly impossible—Garrett Alexander, who has plenty of his own secrets, Ella is forced to return to the Influencer world, while unraveling a conspiracy that began decades ago.

One wrong move and she could lose everything—again.


I guess I should type a bio here. I'm FranJessca or Fran for short. I'm the owner of Book Lovin' Mamas and main Reviewer. I've been reviewing books since I got out of the Navy in 2011. Now 8 years later, I'm still reviewing, but this time with my youngest sidekick.
When I'm not reading and reviewing, you can find me at my day job during the week and on the weekend taking care of our little farm.

Latest posts by FranJessca (see all)