Cover Reveal: 'LUCA' by Brenda Rothert
February 20, 2019
Today we have the cover reveal for Brenda Rothert's LUCA! Check it out and pre-order your copy today!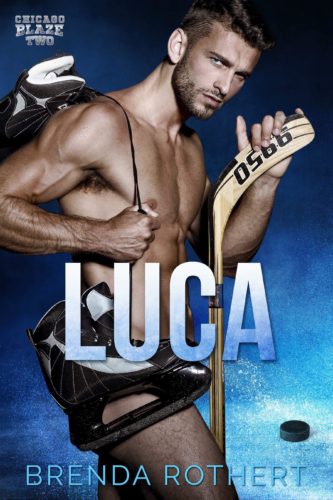 LUCA
(Chicago Blaze #2)
Author: Brenda Rothert
Publishing Date: April 23, 2019
Genre: Contemporary Romance

Abby

I only have one love now—the home furnishings business I'm building into an empire. Maybe money and success can't love me back, but they keep what's left of my heart safe. One-night stands are my way of scratching the occasional itch I get for something more. And no one's better for that than a sexy as sin hockey player I'll never see again after one very hot night together.

Luca

I used to love two things: hockey and women. But now my nieces and nephew are my top priority, because I'm raising them after tragedy stole their parents. Somehow I balance single parenthood and my career as a forward for the Chicago Blaze. There's no time for women, until I get knocked on my ass by Abby Daniels. She's everything I've ever wanted, but her devastating past may end us before we even get started.
---
Get ANTON – The first book in the series!

Latest posts by FranJessca
(see all)