Cover Reveal: 'Mr. Pink' by Tessa Layne
Cover Reveal of Tessa Layne's first book in her Case Brothers series, Mr. Pink.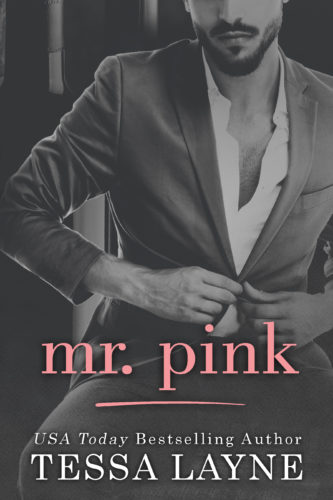 Mr. Pink
Author: Tessa Layne
Publishing Date: January 22, 2019

You know why banned books are always best-sellers? Because everyone wants what they can't have. Macey McCaslin is off-limits. So far off-limits my brother Jason, might kill me if he found out about us. He thinks I'm nothing more than a skirt-chasing man-whore not worthy to lick the dirt off her sexy little feet. And I'm definitely that, but ask me if I care? Because Macey tastes so sweet, I'm not staying away.


I guess I should type a bio here. I'm FranJessca or Fran for short. I'm the owner of Book Lovin' Mamas and main Reviewer. I've been reviewing books since I got out of the Navy in 2011. Now 8 years later, I'm still reviewing, but this time with my youngest sidekick.
When I'm not reading and reviewing, you can find me at my day job during the week and on the weekend taking care of our little farm.

Latest posts by FranJessca (see all)