Cover Reveal: 'Special Delivery' by Lauren Blakely
From #1 New York Times Bestselling author Lauren Blakely comes her first ever holiday romance! Like an early holiday present, SPECIAL DELIVERY will be delivered to your e-reader on November 20th! This sexy, feel-good novella will fa la la its way into your heart and jingle all your parts!
PRE-ORDER IS AVAILABLE and will also have a simultaneous audio release!!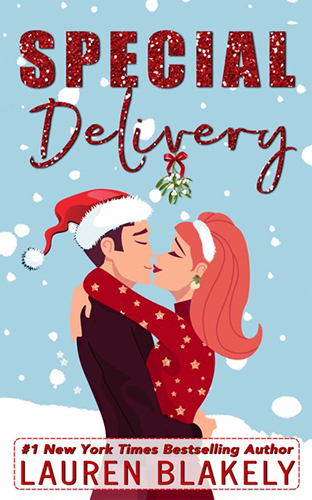 Special Delivery
Author: Lauren Blakely
Publishing Date: November 20, 2019
Genre: Contemporary Romance
Cover Designer: Helen Williams

Dear Santa,

All I want for Christmas is the secret potion that'll help me resist my brother's new business partner. You know, the super hot, super sweet, super smart guy I now have to plan all the holiday parties with.

I mean, really. Who thought THAT was a good idea?

Oh, me. Yep, brilliant, strategic me who raised her hand and said yes I'd love to hang mistletoe with that sexy former sports star. I'd love to taste test spiked hot chocolate with that charming, flirty man. I'd love to get snowed in with the one guy I shouldn't fall for.

As long as I can make it through the holidays I'll be on my merry way, fa la la la la.But the holidays have a surprise for me.
Preorder NOW FOR ONLY 99¢ and save! The price goes up on release day! This is a rare chance to snag a Lauren Blakely book for 99 cents!!
PREORDER TODAY FOR 99¢!
Amazon Kindle | Amazon Paperback | Apple | Barnes & Noble | Kobo | Google Play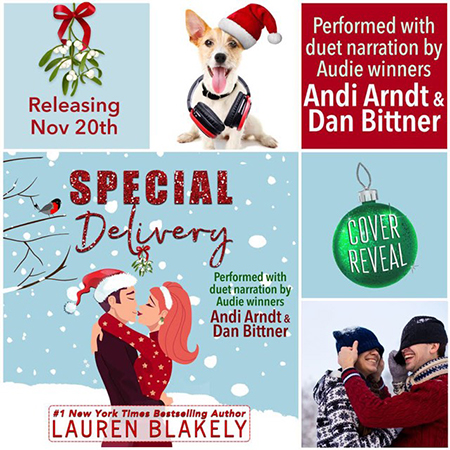 Audio fans!!
Lauren is thrilled to share that Special Delivery will have a simultaneous audio release! Plus, she's planning on launching this novella in Audible Escape! Her longtime narrator partner Andi Arndt will be in the booth in early October and she'll be recording it duet style with an award-winning narrator who's new to Lauren's books! Audie winner Dan Bittner will be playing the hero and Lauren is so excited for her listeners to hear his sexy, romantic voice on one of her titles for the first time!
Audio will be on preorder in late October. Sign up for an alert!
✦Audio ➜ http://www.subscribepage.com/LaurenAudio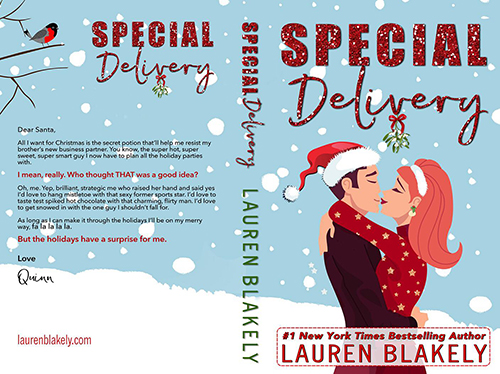 I guess I should type a bio here. I'm FranJessca or Fran for short. I'm the owner of Book Lovin' Mamas and main Reviewer. I've been reviewing books since I got out of the Navy in 2011. Now 8 years later, I'm still reviewing, but this time with my youngest sidekick.
When I'm not reading and reviewing, you can find me at my day job during the week and on the weekend taking care of our little farm.

Latest posts by FranJessca (see all)