Cover Reveal: 'Sunkissed Days' & 'Remind Me' by Samantha Chase
Nobody does sweet, small town romance quite like New York Times and USA Today bestselling author Samantha Chase. And to kick off 2019 we are so excited to be sharing with you the first two covers in her brand new Magnolia Sound series. Read on for a peak at the covers of SUNKISSED DAYS and REMIND ME!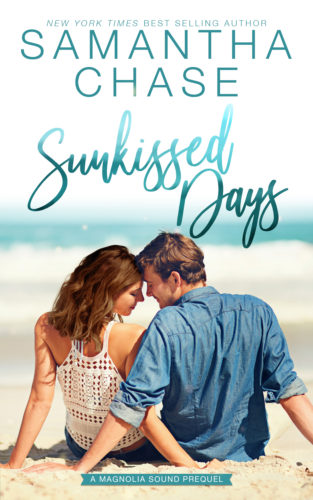 Sunkissed Days
(Magnolia Sound #0.5)
Author: Samantha Chase
Publishing Date: February 26, 2019

Mallory Westbrook is ready to make her move on Jake Summerford, the boy—now man—she's been crushing on for years. Coming back to Magnolia Sound to celebrate her great-grandfather's birthday provides the perfect opportunity to show Jake that she's no longer a child.

The last thing Jake expected to do at his mentor's birthday party was to find himself kissing Mallory under the moonlight. Though he's known her for years, the thought of kissing her never crossed his mind. But the shy tomboy he once knew is gone, and in her place is a woman he can't resist.

They have one summer before they go their separate ways. Insecurity wars with the possibility of a future together, but it could all come to an end before it even has a chance to start.
Pre-Order at Apple
---

Remind Me
(Magnolia Sound #1)
Author: Samantha Chase
Publishing Date: March 12, 2019

It's been years since Mallory Westbrook set foot in Magnolia Sound, but the death of her great-grandfather forces her back. Two weeks to get his affairs in order then she would return to her life in New York. The perfect plan, if not for Jake Summerford—her first love who broke her heart.

Jake always regretted the way things ended with Mallory and now that she's back in town, he's hoping they can put the past behind them. As they reconnect, old feelings resurface and Jake realizes that friendship is only the beginning of he wants from Mallory.

With one foot out of the door, Mallory is looking for any excuse to leave Magnolia Sound behind. Forever. Will Jake's plan to replace the old, painful memories help him finally show her their love deserves another chance?
Pre-Order at Apple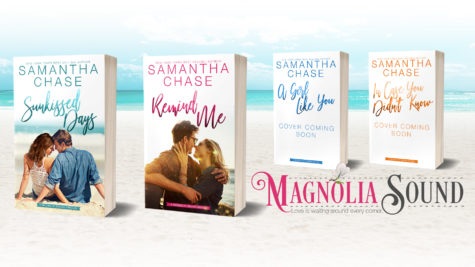 I guess I should type a bio here. I'm FranJessca or Fran for short. I'm the owner of Book Lovin' Mamas and main Reviewer. I've been reviewing books since I got out of the Navy in 2011. Now 8 years later, I'm still reviewing, but this time with my youngest sidekick.
When I'm not reading and reviewing, you can find me at my day job during the week and on the weekend taking care of our little farm.

Latest posts by FranJessca (see all)