Cover Reveal: 'The Golden Hour' by L.M. Halloran
Check out the Cover Reveal for L.M. Halloran's new standalone Romantic Suspense, THE GOLDEN HOUR, which releases October 10th.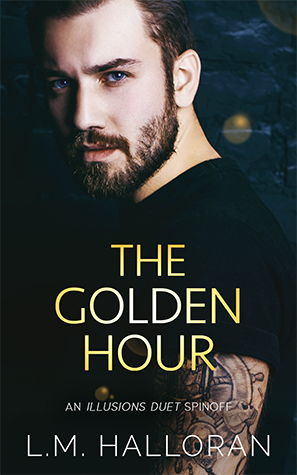 The Golden Hour
Author: L.M. Halloran
Publishing Date: October 10, 2019
Genre: Romantic Suspense

My name is Finn McCowen, and I want my revenge.

Callisto Avellino was the heiress of one of the country's most influential families. A delicate wildflower in a bed of thorns. And the daughter of the man who killed my father.

Six years ago, she disappeared.

She says she ran away to escape the poison of her corrupt family. Money. Prestige. Power. Murder.

We have the same agenda – or so it seems: ruin the Avellinos at all costs.

If I have to put her in harm's way to get what I want?

So be it.
Pre-Order at Apple Books


I guess I should type a bio here. I'm FranJessca or Fran for short. I'm the owner of Book Lovin' Mamas and main Reviewer. I've been reviewing books since I got out of the Navy in 2011. Now 8 years later, I'm still reviewing, but this time with my youngest sidekick.
When I'm not reading and reviewing, you can find me at my day job during the week and on the weekend taking care of our little farm.

Latest posts by FranJessca (see all)