Double #CoverReveals: The Next Flame & Next to Never by Penelope Douglas
Penelope Douglas' upcoming titles from Berkley!
NEXT TO NEVER is a digital novella that releases on January 17th and THE NEXT FLAME is the print edition of Next to Never, and the previously published novella, Aflame, into one book that releases on May 2nd.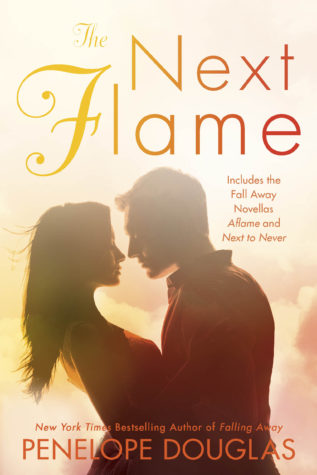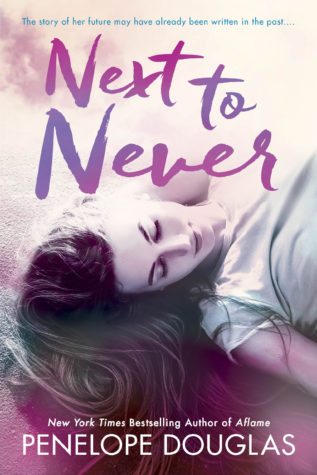 Synopsis
Under the close watch of the men in her family, Quinn Caruthers has found it nearly impossible to spread her wings—or even date—without her three older brothers, Jared, Madoc, and Jaxon, jumping in to hover. And when a family friend—several years older—from her childhood still holds her heart, she knows they're going to be a problem. Lucas Morrow is a man, and knowing her brothers, he may as well be forbidden.
But years ago, Lucas left town and shows no signs of returning. Quinn knows she shouldn't wait for him anymore.
Until a package turns up on her doorstep with no return address and its contents reveal family secrets that threaten to turn her world upside down. She's never asked about the path of her parents' romantic history, but she soon learns their happy marriage had a very rocky and passionate start.
As she starts to see things around her with new eyes, Quinn will have to make tough choices about whether she'll keep waiting…or finally go after what she really wants.

I guess I should type a bio here. I'm FranJessca or Fran for short. I'm the owner of Book Lovin' Mamas and main Reviewer. I've been reviewing books since I got out of the Navy in 2011. Now 8 years later, I'm still reviewing, but this time with my youngest sidekick.
When I'm not reading and reviewing, you can find me at my day job during the week and on the weekend taking care of our little farm.

Latest posts by FranJessca (see all)