Excerpt Tour: 'Analiese Rising' by @BrendaDrake
American Gods meet the Da Vinci Code in ANALIESE RISING (Entangled; 01/08/19), a suspense-filled novel by New York Times bestselling author Brenda Drake. This first book in a new fantasy series offers a new take on the paranormal romance genre—with a mythological spin. Gone are vampires and werewolves; in are descendants of the God of Death.
Brenda Drake is known for creating an addictive, entertaining series with strong female characters (Library Jumpers and The Fated) and her fans will not be disappointed.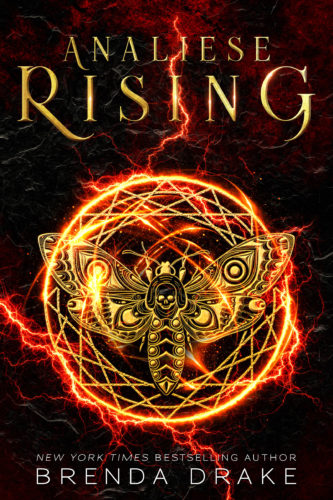 Analiese Rising
Author: Brenda Drake
Release Date: January 8, 2019
Publisher: Entangled Publishing
Genre: Young Adult Fantasy

When a stranger gives Analiese Jordan a list of names before he dies, the last thing she expects to see is her own on it. Not. Cool. Her search for answers leads to the man's grandson, Marek, who has dangerous secrets of his own. Both are determined to unlock the mystery of the list.

But the truth is deadly. Analiese is a descendant of the God of Death, known as a Riser, with the power to raise the dead and control them. Finding out she has hidden powers? Cool. Finding out she turns corpses into killers? No, thank you.

Now the trail plants her and Marek in the middle of a war between gods who apparently want to raise an army of the Risen, and Analiese must figure out how to save the world—from herself.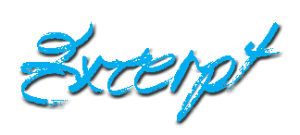 "No." I grab his arm. "Don't burn it."
"I'm not." He tugs his arm out of my grasp. "We used to write private messages with lemon juice and water. I don't think he'd use my drawing, so it has to be the envelope."
"How can he make a secret message with lemon juice?"
"You squeeze a lemon, add a little water to it, and then write your message using a cotton swab on a piece of paper." He flicks on the lighter. "Hold a flame to the paper, and the lemon will turn it a different color to reveal the message."
I can hardly believe it, but it works. The hidden numbers turn brown on the white paper. "Now what?" I ask when he finishes exposing the cipher.
"We decode it." He leans over the decoder ring, turning one of the dials. There are three windows. One with numbers, one with the alphabet, and the other with unusual symbols.
"What are the symbols in that window?"
"I'm not sure. It looks like some foreign alphabet. Read the numbers to me, and I'll write the matching English letter down."
I flatten the envelope on my lap. "I thought it was going to be actual invisible ink. Okay, the first one is twelve." I continue calling out the numbers from the envelope until we reach the last one. "What does it say?"
He straightens. "It says, the first clue is with number three on the list."
"That's kind of anticlimactic." I heave a sigh that shows how frustrated I am. The hands on the very plain clock above the monitors are almost at noon. Dalton and I figured that I should leave here by one to get home before Jane. Actually, I can leave by two, since we left some wiggle room in our estimation. "So who's number three on that list?"
"What list?"
I give him an incredulous look. "The whole reason I'm here. That list. With my name and my parents' names on it."
"Oh." He retrieves it from the bag and stabs it with his finger. "Here. Shona Jackson. She's eighteen and lives in New York. Freshman at NYU."

I guess I should type a bio here. I'm FranJessca or Fran for short. I'm the owner of Book Lovin' Mamas and main Reviewer. I've been reviewing books since I got out of the Navy in 2011. Now 8 years later, I'm still reviewing, but this time with my youngest sidekick.
When I'm not reading and reviewing, you can find me at my day job during the week and on the weekend taking care of our little farm.

Latest posts by FranJessca (see all)