Get to Know – Book Lovin' Mamas (2)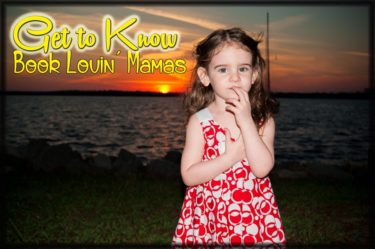 New kind of post on Book Lovin' Mamas. 
Getting to know the blog owners behind Book Lovin' Mamas.
(Picture above was taken by the blog owner: FranJessca (© 2014 Loved for a Lifetime Photography)
How about….
Favorite Places to Read
I live in the country, so there are plenty of places to read. I still need my husband to get my hammock together, but for right now I have several others places where I love to read.
My porch swing (picture below). One of the many reasons why I fell in love with the house, when I saw it.
At the Beach during the summertime. I'm the one underneath the umbrella with a lot of sunscreen on.
My bay window. Another reason why I fell in love with my house.
My sofa. (Hoping to get a recliner soon, so I can read on the recliner near the fireplace during the winter time.
My bed. (Before bedtime I always read a book.)
My car (Listening to an audiobook on the way to the work or going back home. Reading a book, while husband drives on a long road trip)
Where I catch Lil' Sidekick reading most of the time:
Her bedroom
The living room
In the car or she says she reads on her bus too.
In school during reading time.

Latest posts by FranJessca
(see all)