Happy Book Birthday to Ashley Jade! 'Cruel Prince' released today!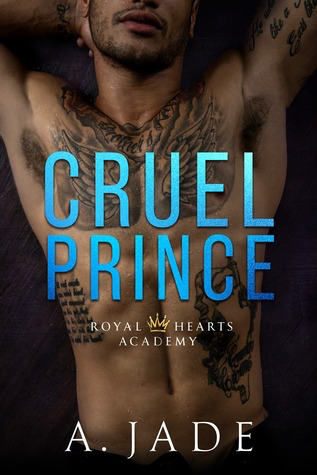 Cruel Prince
(Royal Hearts Academy #1)
Author: Ashley Jade
Publishing Date: August 20, 2019
Genre: New Adult Romance

Welcome to their kingdom…

I never thought I'd step foot in Royal Manor again.

But four years later, here I am…back to finish my senior year at Royal Hearts Academy.

And forced to face Jace Covington.

My first friend. First crush. First kiss.

The one I left behind.

Only—he isn't the same boy I gave my heart to.

This new Jace is as cruel as he is gorgeous.

And he's determined to make my life a living hell.

Along with the rest of his glorified family and crew of tyrants.

They expect me to worship the ground they walk on like everyone else, but I'd rather eat dirt.

If Jace Covington wants me gone…he'll have to try harder.

Because I've never been the kind of girl to play by the rules.

WARNING: Royal Hearts Academy is a New Adult/High School series of standalones filled with drama, a touch of angst, and boys who are bad to the bone.

This series is recommended for mature readers due to graphic language and sexual content.
Purchase at Amazon US | Amazon UK | Amazon AU | Amazon CA

"Is that why you wore this sexy little shirt tonight?" His warm breath tickles the side of my neck. "Hoping to get my attention."
"No."
That earns me a husky chuckle. "Too bad." He presses his lips against my throat. "Because it's working. You have all my attention." He walks his fingers down my torso. "Question is…what are you going to do with it?"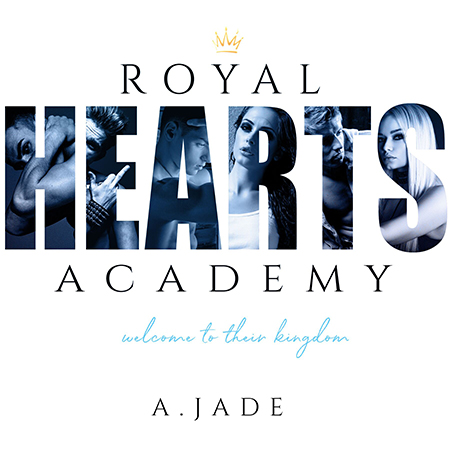 I guess I should type a bio here. I'm FranJessca or Fran for short. I'm the owner of Book Lovin' Mamas and main Reviewer. I've been reviewing books since I got out of the Navy in 2011. Now 8 years later, I'm still reviewing, but this time with my youngest sidekick.
When I'm not reading and reviewing, you can find me at my day job during the week and on the weekend taking care of our little farm.

Latest posts by FranJessca (see all)