Happy Release Day to Geri Foster! 'Ride the Storm' is Out Today!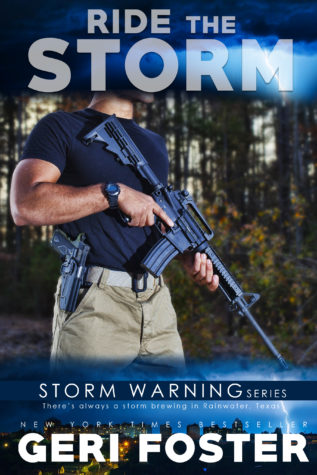 Ride the Storm
(Storm Warning #4)
Author: Geri Foster
Publishing Date: 12/11/2018

When EX-Navy SEAL, Jeff Crawley spent too much time in Iraq to think he might ever fit back into society. While receiving a Dear John out of country, Jeff decides to staying away from women suites him just fine, too. He's settled at his ranch after-military life only for a tornado to uproot him. With everything destroyed, Jeff has no choice but to move himself and his herd closer to his brother in Rainwater, Texas.

At forty, Nancy Wigan has never had any kind of a relationship and held no hopes of a knight in shining armor coming to rescue her. It didn't help being call the Plain Jane of Rainwater, either. For years she worked the bank and cared for her ailing parents, now left alone, she feels more forgotten than ever. Then one day Jeff Crawley blows into Rainwater, Texas like a nor'easter.

Will Jeff's past catch up with him? Can he protect the woman he's come to love? Will all be lost in an ultimate showdown?

Can two people who have nothing in common, both empty hearted, and alone, fine love? Find out in RIDE THE STORM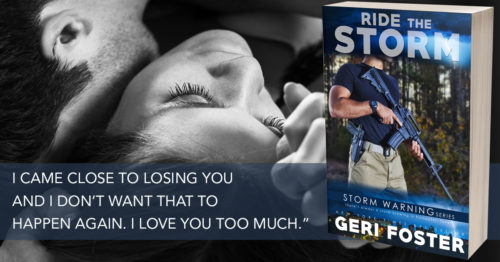 I guess I should type a bio here. I'm FranJessca or Fran for short. I'm the owner of Book Lovin' Mamas and main Reviewer. I've been reviewing books since I got out of the Navy in 2011. Now 8 years later, I'm still reviewing, but this time with my youngest sidekick.
When I'm not reading and reviewing, you can find me at my day job during the week and on the weekend taking care of our little farm.

Latest posts by FranJessca (see all)