Happy Release Day to Lisa Renee Jones!!! 'Murder Notes' is officially out today!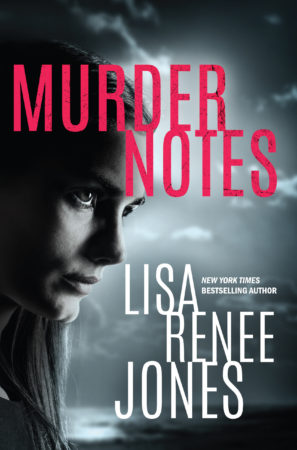 Murder Notes
by Lisa Renee Jones
Series: Lilah Love #1
Published by Montlake Romance on March 27th 2018
Genres: Romantic Suspense
Pages: 270
Amazon Kindle
Goodreads

New York Times bestselling author Lisa Renee Jones's heart-pounding thriller of a woman's secrets—and a past that's about to come out of hiding…
As an FBI profiler, it's Lilah Love's job to think like a killer. And she is very good at her job. When a series of murders surface—the victims all stripped naked and shot in the head—Lilah's instincts tell her it's the work of an assassin, not a serial killer. But when the case takes her back to her hometown in the Hamptons and a mysterious but unmistakable connection to her own life, all her assumptions are shaken to the core.
Thrust into a troubled past she's tried to shut the door on, Lilah's back in the town where her father is mayor, her brother is police chief, and she has an intimate history with the local crime lord's son, Kane Mendez. The two share a devastating secret, and only Kane understands Lilah's own darkest impulses. As more corpses surface, so does a series of anonymous notes to Lilah, threatening to expose her. Is the killer someone in her own circle? And is she the next target?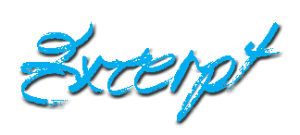 I scan the ocean, expecting it to turn to blood, but it simply crashes to the shore.
I turn to the house and take a step, then stop abruptly, a shadow flickering by the house. A shiver runs down my spine. There it is again. Another shadow. Someone is there. It's then that I flash back to being on this very sand, with Kane grabbing my arms and saying, "I'll take care of it." And I let him, and did so without asking questions, until it was too late to change the outcome. Because I was weak that night and he was strong. But I am not weak anymore.
I pull my weapon and start running for the house, wind in my hair and face, my heart thundering in my ears, and I don't stop until I'm staring at the blood splattered all over the patio glass, some kind of note pinned in the center. Adrenaline surges through me, but I am in my Otherworld now. I retain my cool. I walk to the patio door, using the end of my shirt to open the door, and then I systematically search every inch of the house. When I know I'm alone, I walk to my bag, pull on gloves and then walk back outside, yanking the note off the door. Returning back inside, I lock the door and pull the blinds and then I open the note. At the top is the alphabet, pasted in paper letters, with an X across the letter A. The note reads:
A is for the Apple a day that keeps the doctor away. But a doctor couldn't help him, could he?
I KNOW.

To celebrate the release of MURDER NOTES Lisa is giving away TWO Lilah Love Mugs PLUS a Kindle Fire Tablet!
ENTER TO WIN HERE ➜ https://www.lilahlove.com/giveaway.html
---
NEXT BOOK IN THE SERIES
MURDER GIRL by Lisa Renee Jones
Lilah Love #2
July 10, 2018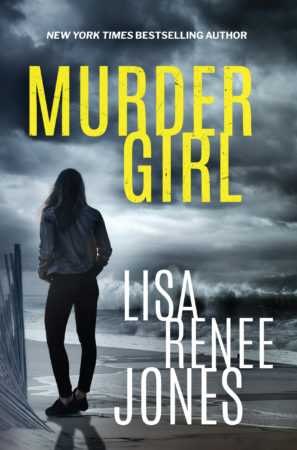 New York Times bestselling author Lisa Renee Jones returns with the second book in her electrifying series featuring Lilah Love, an FBI profiler who doesn't fight her dark side-she embraces it.
It's Lilah Love's job to inhabit a killer's mind. The unapologetically tough FBI profiler is very comfortable there. But her latest case is making her head spin. It's a string of brutal assassinations carried out across the country, each tied to a mysterious tattoo. Body by body, she's followed the clues all the way back to her hometown. And every step of the way, the killer has been following her.
Here, beneath the glamour of the privileged Hamptons community, is a secret long buried but never forgotten. It's bigger than Lilah. It's powerful enough to escape the reach of the FBI. And it's more personal than anyone can imagine. Because it's hiding in Lilah's own past. To fight it, she's forced to turn to her lethally tempting ex, Kane Mendez. He's an expert at bringing out Lilah's darkest impulses. If she plans to survive, she's going to need them.
Purchase at Amazon US | Amazon UK | Amazon CA
Make sure to add to your Goodreads

I guess I should type a bio here. I'm FranJessca or Fran for short. I'm the owner of Book Lovin' Mamas and main Reviewer. I've been reviewing books since I got out of the Navy in 2011. Now 8 years later, I'm still reviewing, but this time with my youngest sidekick.
When I'm not reading and reviewing, you can find me at my day job during the week and on the weekend taking care of our little farm.

Latest posts by FranJessca (see all)