I LOVE Libraries 2016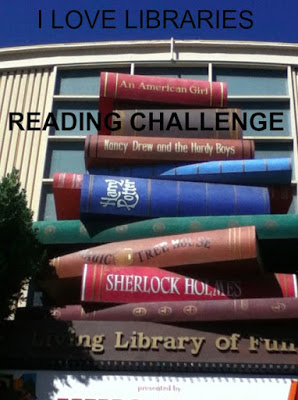 I'm participating in the I Love Libraries Reading Challenge hosted by Bea's Book Nook in 2016. I'm a HUGE fan of my local library because I'm always there at least once a week picking up books that I placed on hold or picking up new movies for my girls to watch. Let's just say my librarians know me by heart now and my local library is extra special because it was the old Molino School, which was built in 1939. I love the smell of the historical building and love how cozy the library feels. 
If my local library doesn't have the book in stock there, I can go online and search for the book I want from the other libraries in the county and place it on hold. After a day or two depending how many holds are on the book, I can then pick up the book at my local library.
I could go on and on about why I love my library.  😉
The Level I'm going for is Middle grades – 18 (I may end up doing more since I do tend to read a lot from my library…especially recently)
---
If you want to take apart of the I Love Libraries Reading Challenge make sure to sign up at Bea's Book Nook by clicking on the image above this post.

Latest posts by FranJessca
(see all)