Review: 'Blood Bound' by Patricia Briggs #Romanceopoly2020
June 4, 2020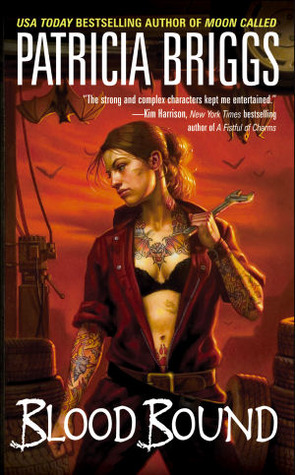 Blood Bound
by
Patricia Briggs
Series:
Mercy Thompson #2
Published by
Ace
on January 30, 2007
Genres:
Urban Fantasy
Format:
Paperback
,
AudioBook
Source:
Purchased
Goodreads
Purchase at
Amazon
|
Apple
|
Google Play
|
Kobo

Under the rule of science, there are no witch burnings allowed, no water trials or public lynchings. In return, the average law-abiding, solid citizen has little to worry about from the things that go bump in the night. Sometimes I wish I was an average citizen...
Mechanic Mercy Thompson has friends in low places-and in dark ones. And now she owes one of them a favor. Since she can shapeshift at will, she agrees to act as some extra muscle when her vampire friend Stefan goes to deliver a message to another of his kind.
But this new vampire is hardly ordinary-and neither is the demon inside of him.
---
I read the first book in the Mercy Thompson series by Patricia Briggs last year for the #Romanceopoly2019 challenge. I was glad I got a chance to read the second book for this year's #Romanceopoly2020 challenge. It fulfilled the Action Avenue square for the challenge.
In the second book in Patricia Briggs Mercy Thompson series, Mercy owes her friend Stephan a favor. He's a vampire, and he has to confront another vampire and needs Mercy to help him. He wants her to go as her coyote side and observe the meeting between the vampires. This is when they both realize they are not dealing with an ordinary vampire but a demon inside of him. Both Mercy and Stephan are lucky to be alive after the encounter. Unfortunately, they need to find out how to handle the situation with the vampire/demon. It's not going to be easy. Other supernaturals are going to get hurt or killed. Mercy will have to investigate further with Stefan and other supernaturals, wolf shifters, Fae, etc. to find out how to handle the vampire/demon. Be prepared for some action-packed scenes in this book and lots of drama. This book will leave you in shock at the ending of who was behind the vampire/demon. I don't want to give any details away, so that's it for summarizing the book.
One of the many reasons why I love this book is Mercy's character. I love that she is a coyote shifter (Walker), and she has some kick-butt abilities that she is continuing to learn and grow. There are also two sexy wolf shifters, Samuel and Adam, in this book that both love or adore Mercy. Samuel is from her past, and Adam is from her present, and both have some intriguing qualities. I am Team Adam all the way, and I hope Mercy gives him more of a chance. Although, I did have a moment that I adored Samuel in this book.
I love this series by Patricia Briggs and can't wait to continue reading this series soon. I need to find out what happens next in Mercy Thompson's life. She's one kick-butt heroine that you shouldn't mess with, especially after what happened at the end of the book.
If you are a fan of Urban Fantasy, then I would recommend this book to you. I give it 5-stars and highly recommend it to readers of UF/PNR. Urban Fantasy is always my go-to genre to get me out of a reading funk, and this book helped a lot.

This post contains affiliate links you can use to purchase the book. If you buy the book using that link, I will receive a small commission from the sale. It will help sponsor future giveaways but costs you nothing extra. You can read the full disclosure underneath the Privacy Policy.
---
---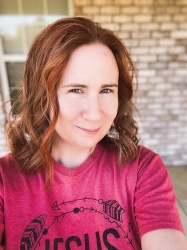 Latest posts by FranJessca
(see all)