Review – 'Dork Diaries: Tales from a Not-So-Fabulous Life' by Rachel Renee Russell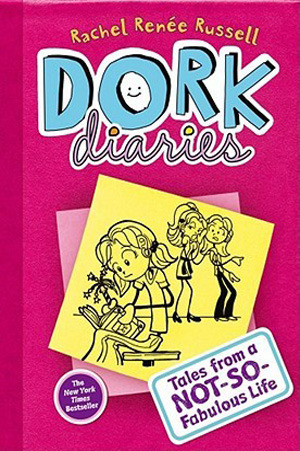 Tales from a Not-So-Fabulous Life
by
Rachel Renée Russell
Series:
Dork Diaries #1
Published by
Aladdin
on June 2nd 2009
Genres:
Middle Grade
,
Fiction
,
Humor
Pages:
282
Source:
Purchased
Amazon Kindle
|
Amazon Paperback
Goodreads

It's

Diary of a Wimpy Kid

for girls in this hilarious novel!

Meet Nikki Maxwell! She's starting eighth grade at a new school—and her very first diary packed with hilarious stories and art in Book One of the #1 New York Times bestselling Dork Diaries series!
New school. New mean girl. New crush. New diary so I can spill about all of it…
I put a lot of really personal stuff in this diary along with my sketches and doodles.
But, mostly it's about how TRAUMATIC it was transferring to my new private middle school, Westchester Country Day.
And, how a lot of the CCP (Cool, Cute & Popular) kids were really SNOBBY and made my life TOTALLY miserable. People like, oh, I don't know, maybe…
MACKENZIE HOLLISTER!!
And, it just so happened that I got stuck with a locker right next to hers. I could NOT believe I had such CRAPPY luck. I knew right then and there it was going to be a VERY, VERY long school year 🙁 !
Lil' Sidekick's Mini – Review:
Today I am writing a book review on Dork Diaries: Tales from a Not-So-Fabulous Life by Rachel Renee Russell
If you have a child tell them to read this. I say this because this book is FANTASTIC, FUN, FUNNY, and SWEET.
The main character of this book is Nikki J. Maxwell
I rated this book a top rate because I loved it so much. It's so cute and the way that the pictures look are just awesome.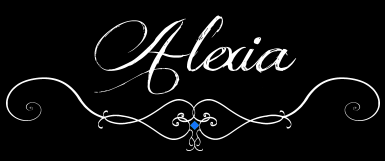 I guess I should type a bio here. I'm FranJessca or Fran for short. I'm the owner of Book Lovin' Mamas and main Reviewer. I've been reviewing books since I got out of the Navy in 2011. Now 8 years later, I'm still reviewing, but this time with my youngest sidekick.
When I'm not reading and reviewing, you can find me at my day job during the week and on the weekend taking care of our little farm.

Latest posts by FranJessca (see all)