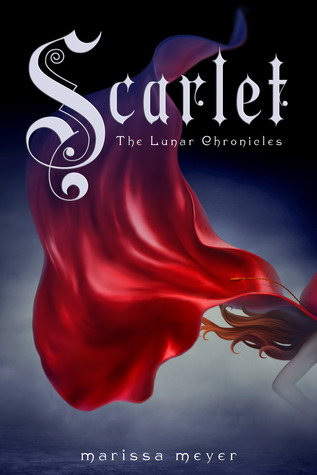 Scarlet
by
Marissa Meyer
Series:
The Lunar Chronicles #2
Published by
Feiwel and Friends
on February 5th 2013
Genres:
Dystopian
,
Young Adult
Pages:
452
Source:
Library
Amazon Kindle
|
Amazon Paperback
Goodreads

Cinder, the cyborg mechanic, returns in the second thrilling installment of the bestselling Lunar Chronicles. She's trying to break out of prison—even though if she succeeds, she'll be the Commonwealth's most wanted fugitive.
Halfway around the world, Scarlet Benoit's grandmother is missing. It turns out there are many things Scarlet doesn't know about her grandmother or the grave danger she has lived in her whole life. When Scarlet encounters Wolf, a street fighter who may have information as to her grandmother's whereabouts, she is loath to trust this stranger, but is inexplicably drawn to him, and he to her. As Scarlet and Wolf unravel one mystery, they encounter another when they meet Cinder. Now, all of them must stay one step ahead of the vicious Lunar Queen Levana, who will do anything for the handsome Prince Kai to become her husband, her king, her prisoner.
My Review Continue reading →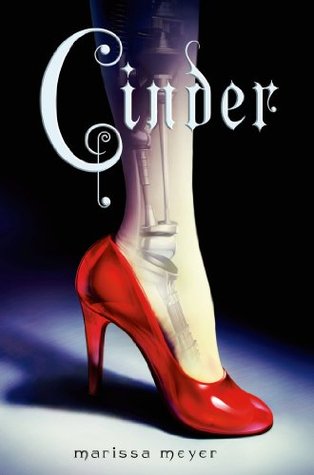 Cinder
by
Marissa Meyer
Series:
The Lunar Chronicles #1
Published by
Feiwel & Friends
on January 3rd 2012
Genres:
Dystopian
,
Young Adult
Pages:
390
Source:
Library
Amazon Kindle
|
Amazon Paperback
Goodreads

Humans and androids crowd the raucous streets of New Beijing. A deadly plague ravages the population. From space, a ruthless lunar people watch, waiting to make their move. No one knows that Earth's fate hinges on one girl.
Cinder, a gifted mechanic, is a cyborg. She's a second-class citizen with a mysterious past, reviled by her stepmother and blamed for her stepsister's illness. But when her life becomes intertwined with the handsome Prince Kai's, she suddenly finds herself at the center of an intergalactic struggle, and a forbidden attraction. Caught between duty and freedom, loyalty and betrayal, she must uncover secrets about her past in order to protect her world's future.
My Review Continue reading →
I received a complimentary copy of the book from the Blog Tour Host in exchange for an honest review. This does not affect my opinion of the book or the content of my review.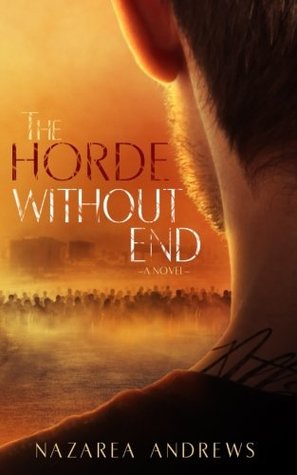 The Horde Without End
by
Nazarea Andrews
Series:
The World Without End #2
Published by
A&A Literary
on July 27, 2014
Pages:
380
Format:
eArc
Source:
Blog Tour Host
Amazon Kindle
|
Amazon Paperback
Goodreads

It was supposed to be over... Returning from Haven 18 was supposed to be the end. But nothing is ever easy-and in a world full of zombies, finding the missing is next to impossible. There are breadcrumbs. Tiny clues. But what are a few tiny clues in a world of the dead? Nurrin is desperate to find her brother, but that will mean trusting Finn O'Malley. A man shrouded in secrets, who kills as easily as breathing. And the more she learns about him, the more questions she has. But she has learned one thing-the zombies are changing. Adapting. And this time, the Haven walls won't keep them out.
My Review Continue reading →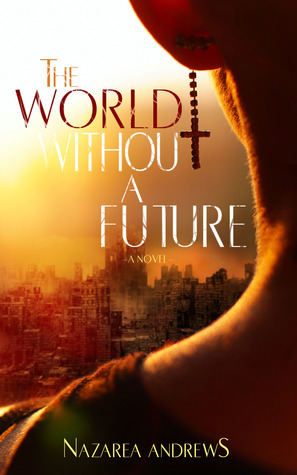 The World Without a Future
by
Nazarea Andrews
Series:
The World Without End #1
Published by
A&A Literary
on November 30, 2013
Format:
eBook
Source:
Purchased
Amazon Kindle
Goodreads

She was born the day the world ended…
Nurrin has lived her entire life with zombies—trapped behind walls meant to keep them safe. She's mostly happy there. But when a zombie horde breach the walls of her Haven, she has to trust her brother, Collin, and his best friend to keep her alive.
He just wants his past to die…
Finn O'Malley has given up on voicing warnings that are ignored. No one cares that the zombies are changing. Now all that matters is keeping Collin and Nurrin safe from what's outside the walls of a Haven. But when Nurrin's best friend picks up a contact infection, he agrees to get the medicine needed to save his life. Forced together, relying on each other in a strange Haven, zombies aren't the most dangerous thing they're facing.
In their world, only one thing remains true: everything ends in blood.
My Review Continue reading →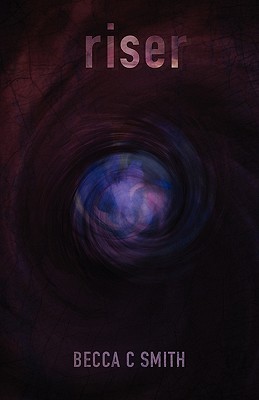 Riser
by
Becca C. Smith
Series:
The Riser Saga #1
Published by
Red Frog Publishing
on June 5th 2010
Genres:
Young Adult
Pages:
370
Format:
eBook
Amazon Kindle
Goodreads

Black swirling holes churning madly in the center of every corpse. This is how eighteen-year-old Chelsan Derée sees the deceased. Her ability to connect to the black spinning holes allows her to control every dead thing within a four-mile radius.
But that's the least of her problems. It's 2320 and Chelsan Derée has to survive another year of high school, which for her is pure and utter torture, mainly due to the fact that her schoolmate Jill Forester's favorite activity is making Chelsan's life a living hell. If that isn't enough, Chelsan's impossible crush on Ryan Vaughn makes her brain do somersaults on a regular basis, especially since she is positive he doesn't know she exists. And being eighteen Chelsan has to deal with the pressure of whether or not she should take a little pill called Age-pro, which cures aging, making the world eighteen forever and highly over-populated.
When Chelsan's mother, Janet, is brutally killed, along with everyone else in her trailer park, Chelsan finds out that she was the intended target. Chelsan must use her power to raise and control the dead to save herself, protect her friends and take down the man responsible for murdering her mother.
My Review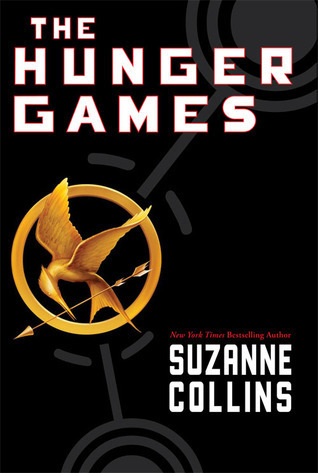 The Hunger Games
by
Suzanne Collins
Series:
The Hunger Games #1
Published by
Scholastic Press
on September 14th 2008
Genres:
Young Adult
Pages:
374
Format:
eBook
Source:
Purchased
Amazon Kindle
|
Amazon Paperback
Goodreads

Winning will make you famous. Losing means certain death.
The nation of Panem, formed from a post-apocalyptic North America, is a country that consists of a wealthy Capitol region surrounded by 12 poorer districts. Early in its history, a rebellion led by a 13th district against the Capitol resulted in its destruction and the creation of an annual televised event known as the Hunger Games. In punishment, and as a reminder of the power and grace of the Capitol, each district must yield one boy and one girl between the ages of 12 and 18 through a lottery system to participate in the games. The 'tributes' are chosen during the annual Reaping and are forced to fight to the death, leaving only one survivor to claim victory.
When 16-year-old Katniss's young sister, Prim, is selected as District 12's female representative, Katniss volunteers to take her place. She and her male counterpart Peeta, are pitted against bigger, stronger representatives, some of whom have trained for this their whole lives. , she sees it as a death sentence. But Katniss has been close to death before. For her, survival is second nature.
My Review