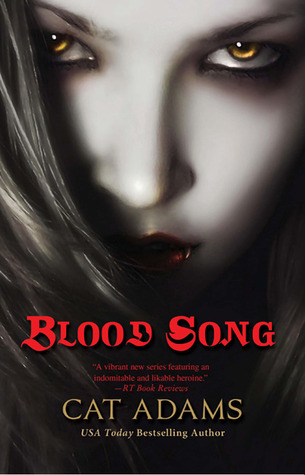 Blood Song
by
Cat Adams
Series:
Blood Singer #1
Published by
Tor Books
on June 8th, 2010
Genres:
Urban Fantasy
Pages:
364
Format:
Paperback
Source:
Library
Amazon Kindle
|
Amazon Paperback
Goodreads

Bodyguard Celia Graves has definitely accepted her share of weird assignments, both human and supernatural. But her newest job takes the cake. Guarding a prince from terrorists and religious fundamentalists is hard enough, but it seems like the entire supernatural world is after this guy too. When she is betrayed by those she is employed to help, and everything goes horribly wrong, Celia wakes to find herself transformed.
Neither human nor vampire, Celia has become an abomination-something that should not exist-and now both human and supernatural alike want her dead. With the help of a few loyal friends-a sexy mage, a powerful werewolf, and a psychic cop-Celia does her best to stay alive. On the run from her enemies, Celia must try to discover who is behind her transformation . . . before it's too late.
My Review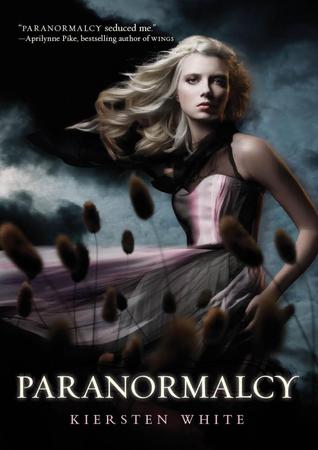 Paranormalcy
by
Kiersten White
Series:
Paranormalcy #1
Published by
HarperTeen
on August 31st 2010
Pages:
335
Format:
Hardcover
Source:
Library
Amazon Kindle
|
Amazon Paperback
Goodreads

Evie's always thought of herself as a normal teenager, even though she works for the International Paranormal Containment Agency, her ex-boyfriend is a faerie, she's falling for a shape-shifter, and she's the only person who can see through paranormals' glamours.
But Evie's about to realize that she may very well be at the center of a dark faerie prophecy promising destruction to all paranormal creatures.
So much for normal.
My Review