Amoveo Rising series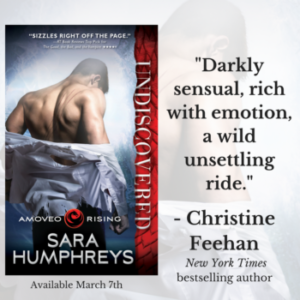 Five Things You May Not Know About Me
Since starting this journey as a published author, my life has become something of an open book thanks to social media. I share almost everything with my readers but I try to respect my husband's privacy. Mr. H., as he is referred to online, is not a fan of social media and while he understands why I participate in it, he doesn't want to. So any picture I post of him is done with his permission. If you follow me online, then you might think you've heard it all but here are five things you may not have known about me.
I used to be a figure skater. Don't get me wrong. I wasn't a professional or even competitive but I loved it. I would go every Saturday morning and spend half the day at the rink. I loved the smell of the ice and the way I felt when gliding along. It was one of the only times in my life that I've ever felt graceful.
My knees are double jointed. I can bend them backward and it looks really bizarre.
I used to love roller coasters but I can't go on them anymore because they trigger migraines. I have no idea why but they do. Another "gift" of getting older, perhaps? Boo hiss to that.
I tried Botox once but hated the way it made me look. I have an expressive face and once I got the Botox, my eyebrows were constantly fighting it and it looked really weird. I decided it was better to have some wrinkles than look like a demented Vulcan.
When it's time for me to start a new book, I doubt my ability to actually write another one. Can I do it again? Will the words be there? What if it sucks? What if no one reads it? I let myself go through all of the self-doubt and then I shake It off, put my butt in the chair and write.