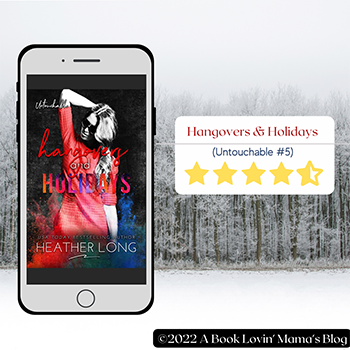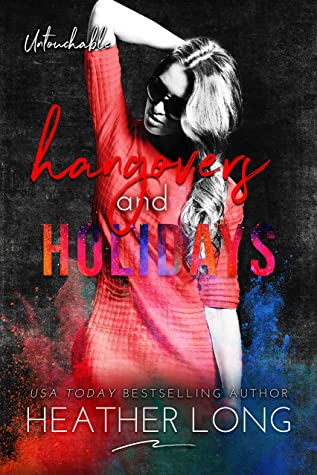 Hangovers and Holidays
by
Heather Long
Series:
Untouchable #5
Published by
Self-Published
on August 18, 2020
Genres:
Mature High School/Young Adult Romance
,
Reverse Harem
Format:
eBook
Source:
Kindle Unlimited
Goodreads
Purchase at
Amazon
|
Barnes & Noble

You know, I never imagined having one boyfriend much less four. Jake, Archie, Coop, and Ian are still my best friends. They're also even more entrenched in my life than I ever imagined. They've been my rocks, but I'm not the only one with issues.
We're fighting our way to a new normal. I'm in therapy. Ian and I are dating. Archie introduced me to his grandfather. Both Coop and Jake's moms refer to me as their son's girlfriend. I don't know how much our parents know about our relationship, but I also don't care.
Not anymore.
The holidays are here and we're halfway through the year. Everyone wants a piece of us. We've survived so much. We've been trying to figure out who we can be amidst all the drama and sabotage surrounding us. Now we have to figure out who we can be period.
That starts with us.
It starts now.
*Please note this is a reverse harem and the author suggests you always read the forward in her books. Contains some bullying elements, mature situations, and is recommended for 17+. This is the fifth in a series and the story will continue through future books.