Welcome to Book Lovin' Mamas Country Life (Edition 2)
Welcome to one of our new features, where you find out what Book Lovin' Mamas owners/reviewers do when they're not reading.
---
We gained two new farm animals to our ever growing farm recently. Two baby chicks that debuted April 30th and May 1st to one of our mama hens. We're hoping for way more soon since we have two mama hens laying on even more eggs now.
Meet the first chick that hatched April 30th. Isn't he/she a cutie?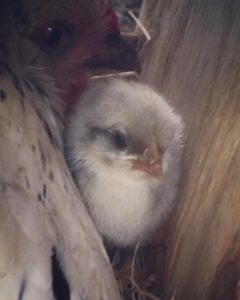 On May 1st, the yellow chick (below…on the right) hatched. We were hoping to keep the chicks with mama hen for a while, but they got out of the nest and our coop is not chick safe since we have only chicken wire and hay. Both chicks are now safely inside the house inside our own brooder box to keep them safe from predators in the area.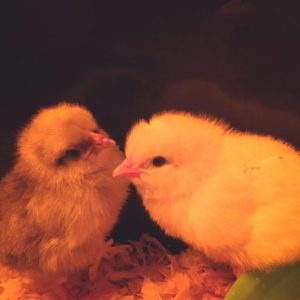 Just today we ended up losing our big-thigh hen (named Hot Mess) to a hawk, while we were gone to the grocery store. She got deemed Hot Mess, when one day she came out of the coop with mud caked on her and feathers are strewn everywhere due to the rainstorm she got caught in. She was definitely a Hot Mess and she will be dearly missed, especially since we were hoping to have her for dinner soon.  In the next month, we should have our chicken run built, so we can keep the rest of our chickens safe from predators.
Onto another note, we're slowing but surely getting our gardening situated. I hope to have a green house built and a fenced in area away from the chickens, deers, and rabbits. I plan on growing watermelon, cantaloupe, cucumbers, carrots, strawberries, etc. Right now we have tomato plants growing from heirloom seedlings, black berries, and blueberries already growing already the property.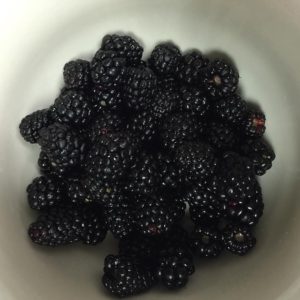 Look for another edition of Country Life next month. Sorry we had to miss last month's. It was a crazy April due to moving sites and also working like crazy at the day job.

Latest posts by FranJessca
(see all)