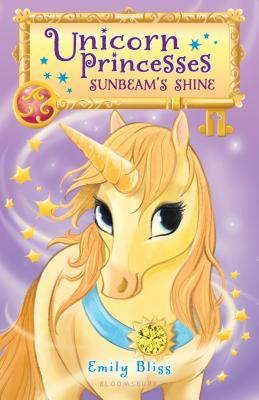 Sunbeam's Shine
by Emily Bliss, Sydney Hanson
Series: Unicorn Princesses #1
Published by Bloomsbury USA Childrens on August 8, 2017
Pages: 128
Format: Paperback
Source: Purchased
Amazon Kindle | Amazon Paperback | Barnes & Noble | Kobo
Goodreads


Welcome to an enchanted land ruled by unicorn princesses! Cressida Jenkins, a unicorn-obsessed girl who is sure that unicorns are real, is invited to visit, and readers will be thrilled to journey to the Rainbow Realm along with her! In each story, Cressida is called to help a unicorn princess and her sisters in a magical adventure.
In the first story, a blundering wizard-lizard casts a spell that accidentally robs Princess Sunbeam of her magic yellow sapphire. Without it, she loses her powers--the ability to create light and heat. The only way to reverse the spell is for a human girl who believes in unicorns to find the yellow sapphire and reunite Sunbeam with her gemstone. Sunbeam ventures into the human world and enlists Cressida's help, who is thrilled to visit the Rainbow Realm. But finding Sunbeam's sapphire isn't quite as easy as she thought it would be . . .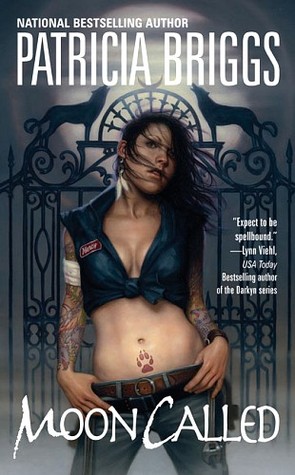 Moon Called
by Patricia Briggs
Series: Mercy Thompson #1
Published by Ace Books on January 31, 2006
Genres: Urban Fantasy
Pages: 289
Format: AudioBook, Paperback
Source: Purchased
Amazon Kindle | Amazon Paperback | Audible | Barnes & Noble | Kobo
Goodreads


Mercedes Thompson, aka Mercy, is a talented Volkswagen mechanic living in the Tri-Cities area of Washington. She also happens to be a walker, a magical being with the power to shift into a coyote at will. Mercy's next-door neighbor is a werewolf. Her former boss is a gremlin. And she's fixing a bus for a vampire. This is the world of Mercy Thompson, one that looks a lot like ours but is populated by those things that go bump in the night. And Mercy's connection to those things is about to get her into some serious hot water...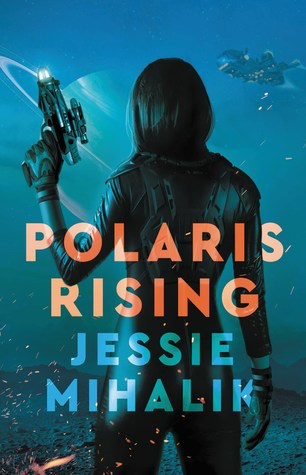 Polaris Rising
by Jessie Mihalik
Series: Consortium Rebellion #1
Published by Harper Voyager on February 5, 2019
Pages: 448
Format: Paperback
Source: Library
Amazon Kindle | Amazon Paperback | Audible | Barnes & Noble | Google Play | Kobo
Goodreads


A space princess on the run and a notorious outlaw soldier become unlikely allies in this imaginative, sexy space opera adventure—the first in an exciting science fiction trilogy.
In the far distant future, the universe is officially ruled by the Royal Consortium, but the High Councillors, the heads of the three High Houses, wield the true power. As the fifth of six children, Ada von Hasenberg has no authority; her only value to her High House is as a pawn in a political marriage. When her father arranges for her to wed a noble from House Rockhurst, a man she neither wants nor loves, Ada seizes control of her own destiny. The spirited princess flees before the betrothal ceremony and disappears among the stars.
Ada eluded her father's forces for two years, but now her luck has run out. To ensure she cannot escape again, the fiery princess is thrown into a prison cell with Marcus Loch. Known as the Devil of Fornax Zero, Loch is rumored to have killed his entire chain of command during the Fornax Rebellion, and the Consortium wants his head.
When the ship returning them to Earth is attacked by a battle cruiser from rival House Rockhurst, Ada realizes that if her jilted fiancé captures her, she'll become a political prisoner and a liability to her House. Her only hope is to strike a deal with the dangerous fugitive: a fortune if he helps her escape.
But when you make a deal with an irresistibly attractive Devil, you may lose more than you bargained for . . .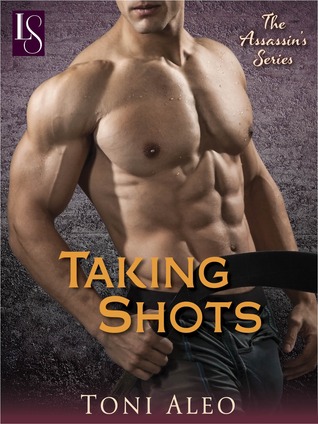 Taking Shots
by Toni Aleo
Series: Assassins #1
Published by Loveswept on October 4, 2011
Genres: Contemporary Romance
Pages: 490
Format: AudioBook
Source: Audible Escape
Amazon Kindle | Amazon Paperback | Audible | Barnes & Noble | Kobo
Goodreads


In Toni Aleo's exhilarating Loveswept debut, the first in a series featuring the hockey hunks of the Nashville Assassins, a reformed bad boy helps a charming, willful woman face off against the demons of her past. No matter how hard she tries, Elleanor Fisher never thinks she's good enough, from her job to her weight to her love life. After enduring years of abuse at the hands of an ex-boyfriend, Elli has been drifting through life in a daze. Until, that is, she meets Shea Adler on a promotional shoot for the NHL's Nashville Assassins. Before Elli knows what's happening, the gorgeous Shea breaks the ice and shatters her world. A brilliant athlete inside the rink, Shea Adler is tired of the life he's living outside of it: the women, the money, the drinking. But everything changes when he meets Elli. After laying eyes on this feisty, witty, beautiful woman, he feels like he's just taken the hardest hit of his life. No matter how skeptical she is, Shea knows they are meant to be together—if only he can convince Elli to put her insecurities aside before she misses out on a shot at love.
Praise for Toni Aleo's Nashville Assassins romances "Aleo melts the ice and hits it into the net with her Assassins series."—Award-winning author Jami Davenport "Taking Shots is really the whole package. You get romance, humor, steamy sex, drama, and then it all wraps up with a great conclusion. I am amazed that this is Toni's first book. She has come out in a huge way. I can't wait to read more from her. Don't hesitate for a moment to grab this book."—Guilty Pleasures Book Reviews "A little steamy, a little heartbreaking, and a whole lot of fanning yourself are in order this time around readers. Are your cheeks feeling a little pink yet? Get used to the feeling."—Dreaming in the Pages, on Trying to Score "Empty Net is an honest, heartwarming, endearing story. . . . Toni Aleo doesn't just write a story. She gives you the ability to experience the journey of her characters right along with them. Her stories are enveloped with passion, emotion, humor, love; and let me tell you, that girl knows how to write a sex scene that just makes you sweat!"—Guilty Pleasures Book Review "Sexy and riveting . . . the perfect combination of love and lust."—USA Today bestselling author Heidi McLaughlin, on Blue Lines Includes a special message from the editor, as well as excerpts from these Loveswept titles: Trying to Score and Empty Net.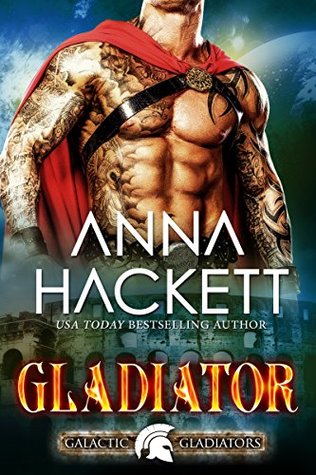 Gladiator
by Anna Hackett
Series: Galactic Gladiators #1
Published by Self-Published on October 23, 2016
Pages: 176
Format: eBook
Source: Purchased
Amazon Kindle | Amazon Paperback | Audible | Barnes & Noble
Goodreads


Fighting for love, honor, and freedom on the galaxy's lawless outer rim…
When Earth space marine Harper Adams finds herself abducted by alien slavers off a space station, her life turns into a battle for survival. Dumped into an arena on a desert planet on the outer rim, she finds herself face to face with a big, tattooed alien gladiator…the champion of the Kor Magna Arena.
A former prince abandoned to the arena as a teen, Raiden Tiago has long ago earned his freedom. Now he rules the arena, but he doesn't fight for the glory, but instead for his own dark purpose—revenge against the Thraxian aliens who destroyed his planet. Then his existence is rocked by one small, fierce female fighter from an unknown planet called Earth.
Harper is determined to find a way home, but when she spots her best friend in the arena—a slave of the evil Thraxian aliens—she'll do anything to save her friend…even join forces with the tough, alpha male who sets her body on fire. But as Harper and Raiden step foot onto the blood-soaked sands of the arena, Harper worries that Raiden has his own dangerous agenda…
I received a complimentary copy of the book from the Blog Tour Host in exchange for an honest review. This does not affect my opinion of the book or the content of my review.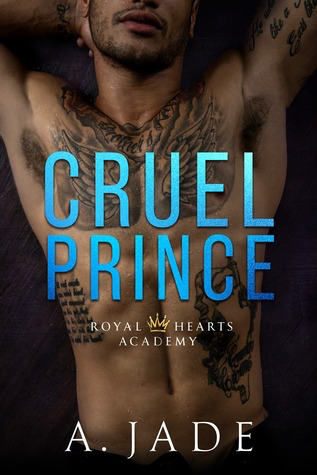 Cruel Prince
by Ashley Jade
Series: Royal Hearts Academy #1
Published by Self-Published on August 20, 2019
Genres: New Adult, High School Bully Romance
Format: eArc
Source: Blog Tour Host
Amazon Kindle | Amazon Paperback | Kobo
Goodreads



Welcome to their kingdom...

I never thought I'd step foot in Royal Manor again. But five years later, here I am...back to finish my senior year at Royal Hearts Academy.
And forced to face Jace Covington. My first friend. First crush. First kiss. The one I left behind.
Only—he isn't the same boy I gave my heart to.
This new Jace is as cruel as he is gorgeous. And he's determined to make my life a living hell. Along with the rest of his glorified family and crew of tyrants.
They expect me to worship the ground they walk on like everyone else, but I'd rather eat dirt.
If Jace Covington wants me gone...he'll have to try harder. Because I've never been the kind of girl to play by the rules.
WARNING: Royal Hearts Academy is a New Adult/High School series of standalones filled with drama, a touch of angst, and boys who are bad to the bone. This series is recommended for mature readers due to graphic language and sexual content.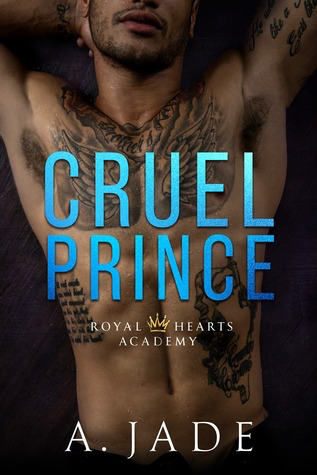 Cruel Prince
(Royal Hearts Academy #1)
Author: Ashley Jade
Publishing Date: August 20, 2019
Genre: New Adult Romance

Continue reading →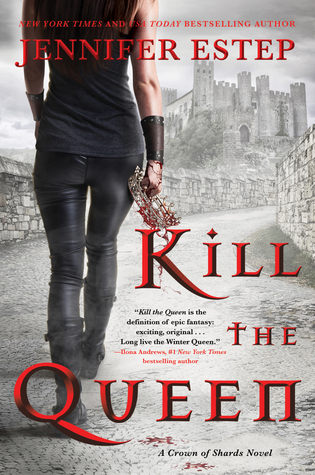 Kill the Queen
by Jennifer Estep
Series: Crown of Shards #1
Published by Harper Voyager on October 2, 2018
Pages: 480
Format: Paperback
Source: Purchased
Amazon Kindle | Amazon Paperback | Audible | Barnes & Noble | Kobo
Goodreads


Gladiator meets Game of Thrones: a royal woman becomes a skilled warrior to destroy her murderous cousin, avenge her family, and save her kingdom in this first entry in a dazzling fantasy epic from the New York Times and USA Today bestselling author of the Elemental Assassin series—an enthralling tale that combines magic, murder, intrigue, adventure, and a hint of romance.
In a realm where one's magical power determines one's worth, Lady Everleigh's lack of obvious ability relegates her to the shadows of the royal court of Bellona, a kingdom steeped in gladiator tradition. Seventeenth in line for the throne, Evie is nothing more than a ceremonial fixture, overlooked and mostly forgotten.
But dark forces are at work inside the palace. When her cousin Vasilia, the crown princess, assassinates her mother the queen and takes the throne by force, Evie is also attacked, along with the rest of the royal family. Luckily for Evie, her secret immunity to magic helps her escape the massacre.
Forced into hiding to survive, she falls in with a gladiator troupe. Though they use their talents to entertain and amuse the masses, the gladiators are actually highly trained warriors skilled in the art of war, especially Lucas Sullivan, a powerful magier with secrets of his own. Uncertain of her future—or if she even has one—Evie begins training with the troupe until she can decide her next move.
But as the bloodthirsty Vasilia exerts her power, pushing Bellona to the brink of war, Evie's fate becomes clear: she must become a fearsome gladiator herself . . . and kill the queen.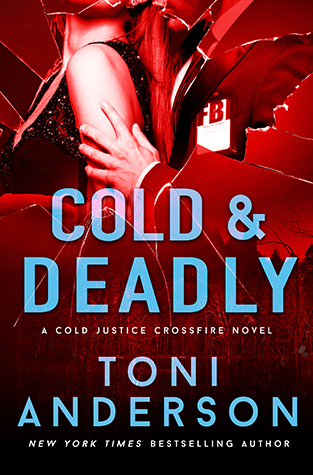 Cold & Deadly
(Cold Justice Crossfire #1)
Author: Toni Anderson
AVAILABLE NOW
Genre: Romantic Suspense

Continue reading →
I received a complimentary copy of the book from the Blog Tour Host in exchange for an honest review. This does not affect my opinion of the book or the content of my review.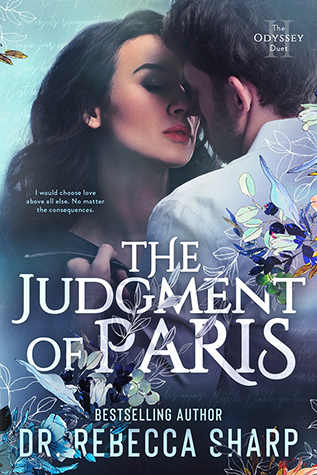 The Judgment of Paris
Series: The Odyssey Duet #2
Published by Self-Published on July 9, 2019
Genres: Contemporary Romance
Pages: 332
Format: eArc
Source: Blog Tour Host
Amazon Kindle | Amazon Paperback
Goodreads


Love is honorable but selfish. Love is a record of my wrongs.Love had fractured in trials but held on for the truth.
And the truth was he'd hurt me, yet I loved him. He'd left me, yet I followed him. But I was done with Léo Baudin. And as soon as the semester was over, I would be done with Paris. But until then, I would learn the rest of his secrets. The ones they whispered about behind his back. The ones that had the entire city watching his every move. The ones that held him hostage. But to know his secrets meant to know him. And to know him was to fall further for the man who'd already hurt me so much. I hated him for breaking my heart, but I should've learned by now that the things we loathe become the things we love. And just when I thought there was nothing left to keep us apart, the ghosts of his past came back to life with a truth neither of us could have expected. And lies that neither of us could imagine. As each layer unraveled, the choice between power and wisdom and love grew greater. And the consequences of our decision would be the judgment of this city.
But when all else fails, love always hopes. Against all odds, love always perseveres.
The Judgment of Paris is the second book in the Odyssey Duet. It is necessary to read The Fall of Troy (Book 1) first.