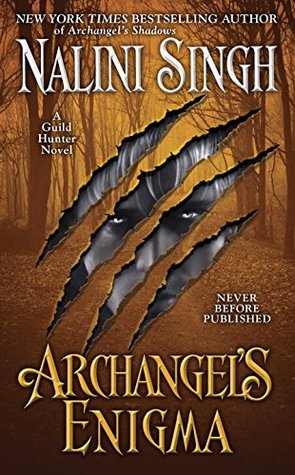 Archangel's Enigma
by
Nalini Singh
Series:
Guild Hunter #8
Published by
Berkley Sensation
on September 1, 2015
Genres:
Paranormal Romance
Pages:
357
Format:
AudioBook
,
Paperback
Source:
Purchased
Amazon Kindle
|
Amazon Paperback
|
Audible
|
Barnes & Noble
|
Kobo
Goodreads

New York Times bestselling author Nalini Singh returns to her world of dark passion and immortal power—and to one of the most seductive and impenetrable heroes ever to stalk the Guild Hunter landscape…
"Oh, Naasir. So weird, so bloodthirsty, so unique and wonderful…I have fallen for him…"—Fiction Vixen
Naasir is the most feral of the powerful group of vampires and angels known as the Seven, his loyalty pledged to the Archangel Raphael. When rumors surface of a plot to murder the former Archangel of Persia, now lost in the Sleep of the Ancients, Naasir is dispatched to find him. For only he possesses the tracking skills required—those more common to predatory animals than to man.
Enlisted to accompany Naasir, Andromeda, a young angelic scholar with dangerous secrets, is fascinated by his nature—at once playful and brilliant, sensual and brutal. As they race to find the Sleeping archangel before it's too late, Naasir will force her to question all she knows…and tempt her to walk into the magnificent, feral darkness of his world. But first they must survive an enemy vicious enough to shatter the greatest taboo of the angelic race and plunge the world into a screaming nightmare…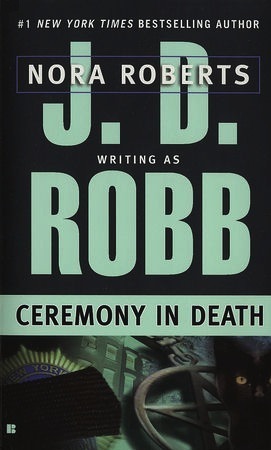 Ceremony in Death
by
J.D. Robb
Series:
In Death #5
Published by
Berkley Books
on May 28, 1997
Genres:
Romantic Suspense
Pages:
310
Format:
Paperback
Source:
Purchased
Amazon Kindle
|
Amazon Paperback
|
Audible
|
Barnes & Noble
|
Kobo
Goodreads

Conducting a top secret investigation into the death of a fellow officer has Lieutenant Eve Dallas treading on dangerous ground. She must put professional ethics before personal loyalties. But when a dead body is placed outside of her home, Eve takes the warning personally. With her husband, Roarke, watching her every move, Eve is drawn into the most dangerous case of her career. Every step she takes makes her question her own beliefs of right and wrong - and brings her closer to a confrontation with humanity's most seductive form of evil...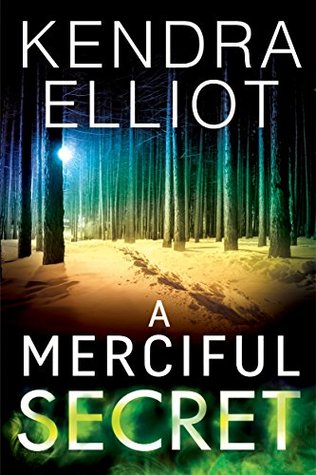 A Merciful Secret
by
Kendra Elliot
Series:
Mercy Kilpatrick #3
Published by
Montlake Romance
on January 16, 2018
Genres:
Romantic Suspense
Pages:
325
Format:
eBook
Source:
Kindle Unlimited
Amazon Kindle
|
Amazon Paperback
|
Audible
Goodreads

In this Wall Street Journal bestseller, a pair of ritual murders could expose Mercy Kilpatrick to something terrifying: her own past…
Raised off the grid by survivalists, Mercy Kilpatrick believed in no greater safeguard than the backwoods of Oregon. Unforgiven by her father for abandoning the fold for the FBI, Mercy still holds to her past convictions. They're in her blood. They're her secrets—as guarded as her private survival retreat hidden away in the foothills.
In a cabin near her hideaway, Mercy encounters a young girl whose grandmother is dying from multiple knife wounds. Hundreds of miles away, a body is discovered slashed to death in a similar way. The victims—a city judge and an old woman living in the woods—couldn't be more different. With the help of police chief Truman Daly, Mercy must find the killer before the body count rises. Mercy knows that the past has an edge on her. So does her family. How can she keep her secrets now…when they're the only things that can save her?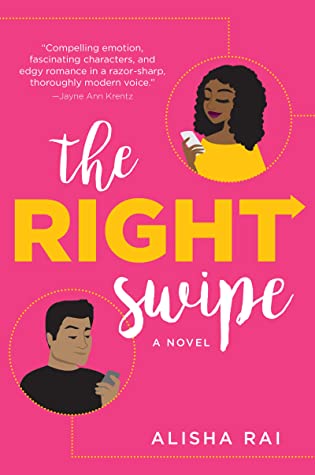 The Right Swipe
by
Alisha Rai
Series:
Modern Love #1
Published by
Avon
on August 6, 2019
Genres:
Contemporary Romance
Pages:
387
Format:
eBook
Source:
Purchased
Amazon Kindle
|
Amazon Paperback
|
Audible
|
Barnes & Noble
|
Kobo
Goodreads

Alisha Rai returns with the first book in her sizzling new Modern Love series, in which two rival dating app creators find themselves at odds in the boardroom but in sync in the bedroom.
Rhiannon Hunter may have revolutionized romance in the digital world, but in real life she only swipes right on her career—and the occasional hookup. The cynical dating app creator controls her love life with a few key rules:
- Nude pics are by invitation only
- If someone stands you up, block them with extreme prejudice
- Protect your heart
Only there aren't any rules to govern her attraction to her newest match, former pro-football player Samson Lima. The sexy and seemingly sweet hunk woos her one magical night... and disappears.
Rhi thought she'd buried her hurt over Samson ghosting her, until he suddenly surfaces months later, still big, still beautiful—and in league with a business rival. He says he won't fumble their second chance, but she's wary. A temporary physical partnership is one thing, but a merger of hearts? Surely that's too high a risk…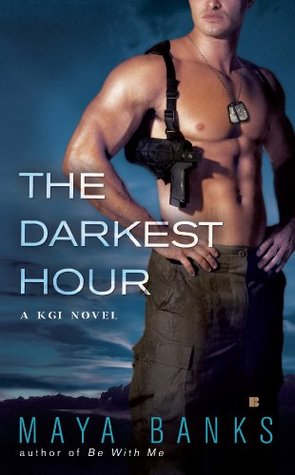 The Darkest Hour
by
Maya Banks
Series:
KGI #1
Published by
Berkley
on September 7, 2010
Genres:
Romantic Suspense
Pages:
304
Format:
Paperback
Source:
Purchased
Amazon Kindle
|
Amazon Paperback
|
Audible
|
Barnes & Noble
|
Kobo
Goodreads

It's been one year since ex-Navy SEAL Ethan Kelly last saw his wife Rachel alive. Overwhelmed by grief and guilt over his failures as a husband, Ethan shuts himself off from everything and everyone.
His brothers have tried to bring Ethan into the KGI fold, tried to break through the barriers he's built around himself, but Ethan refuses to respond… until he receives anonymous information claiming Rachel is alive.
To save her, Ethan will have to dodge bullets, cross a jungle, and risk falling captive to a deadly drug cartel that threatens his own demise. And even if he succeeds, he'll have to force Rachel to recover memories she can't and doesn't want to relive—the minute by minute terror of her darkest hour—for their love, and their lives, may depend on it.
I received a complimentary copy of the book from the publisher in exchange for an honest review. This does not affect my opinion of the book or the content of my review.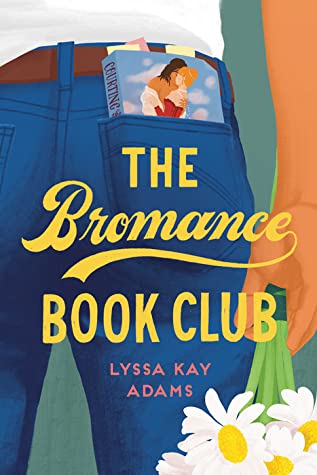 The Bromance Book Club
by
Lyssa Kay Adams
Series:
Bromance Book Club #1
Published by
Berkley
on November 5, 2019
Genres:
Contemporary Romance
Pages:
344
Format:
ARC
Source:
publisher
Amazon Kindle
|
Amazon Paperback
|
Audible
|
Barnes & Noble
|
Kobo
Goodreads

The first rule of book club: You don't talk about book club.
Nashville Legends second baseman Gavin Scott's marriage is in major league trouble. He's recently discovered a humiliating secret: his wife Thea has always faked the Big O. When he loses his cool at the revelation, it's the final straw on their already strained relationship. Thea asks for a divorce, and Gavin realizes he's let his pride and fear get the better of him.
Welcome to the Bromance Book Club.
Distraught and desperate, Gavin finds help from an unlikely source: a secret romance book club made up of Nashville's top alpha men. With the help of their current read, a steamy Regency titled Courting the Countess, the guys coach Gavin on saving his marriage. But it'll take a lot more than flowery words and grand gestures for this hapless Romeo to find his inner hero and win back the trust of his wife.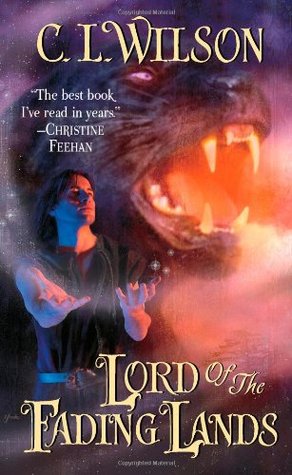 Lord of the Fading Lands
by
C.L. Wilson
Series:
Tairen Soul #1
Published by
HarperCollins
on October 2, 2007
Genres:
Fantasy Romance
Pages:
402
Format:
eBook
Source:
Purchased
Amazon Kindle
|
Amazon Paperback
|
Barnes & Noble
|
Kobo
Goodreads

Once he drove back the darkness. Once he loved with such passion his name was legend.
Once, driven wild with grief over the murder of his beloved, the majestic Fey King Rain Tairen Soul had laid waste to the world before vanishing into the Fading Lands. Now, a thousand years later, a new threat draws him back into the world—and a new love reawakens the heart he thought long dead.
Ellysetta, a woodcarver's daughter, calls to Rain in a way no other ever had. Mysterious and magical, her soul beckons him with a compelling, seductive song—and no matter the cost, the wildness in his blood will not be denied.
As an ancient, familiar evil regains its strength, causing centuries-old alliances to crumble and threatening doom for Rain and his people... he must claim his truemate to embrace the destiny woven for them both in the mists of time.
As of right now I've chose the Adventurer Challenge and picked the Moon Pack for my challenge. Although I've been reading the seasonal challenges for Sun Pack.
I rolled the dice '4' times for May  and I'm including my pick for the Spring – Sun Pack for this month too.
---
Here are the following squares that I managed to land on when I rolled the dice '5' times:
1. [Drive-In Movie] – The Right Swipe by Alisha Rai
2. [Action Avenue] – Blood Bound by Patricia Briggs
3. [Lady Lane] – Don't You Forget About Me by Mhairi McFarland
4. [Passion Place] – Laid Bare by Lauren Dane
5. [Spring – Sun Pack] – Ayesha at Last by Uzma Jalaluddin
---
March/April Picks that I managed to read and finish:
[Spring – Moon Pack] –  A Wedding in Springtime by Amanda Forester (Finished Reading: April 5, 2020)
[Burger Joint] – Halfway to the Grave by Jeaniene Frost (Finished Reading: April 14, 2020)
[Fated Folly] – Dark Gold by Christine Feehan (Finished Reading: April 21, 2020)
[Farmer's Market] – Nuts by Alice Clayton (Finished Reading: April 23, 2020)
[Journey's End] The Lord of the Fading Lands by C.L. Wilson (Finished Reading: April 27, 2020)
---
April Picks I still need to read:
[Library Choice] – A Merciful Secret by Kendra Elliot
---
If you're participating in the challenge, how many books have you managed to read? If you aren't participating, I highly recommend you do soon. 🙂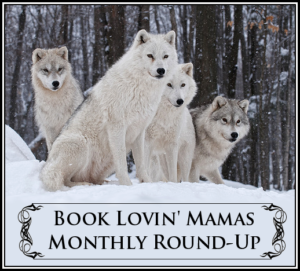 Graphic designed by JennJ Designs
Check out our Monthly Review Round-Up, Upcoming Reviews for May, and Most Anticipated Books for May.
---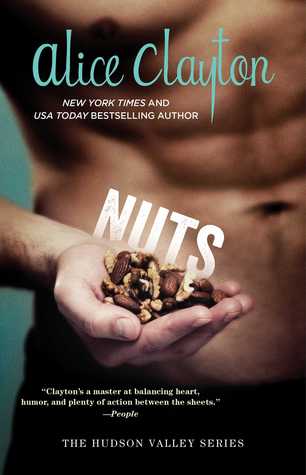 Nuts
by
Alice Clayton
Series:
Hudson Valley #1
Published by
Gallery Books
on October 20, 2015
Genres:
Contemporary Romance
Pages:
308
Format:
eBook
Source:
Purchased
Amazon Kindle
|
Amazon Paperback
|
Audible
|
Barnes & Noble
|
Kobo
Goodreads

Roxie Callahan is a private chef to some of Hollywood's wealthiest, and nastiest, calorie-counting wives. After a dairy disaster implodes her carefully crafted career in one fell ploop, she finds herself back home in upstate New York, bailing out her hippie mother and running the family diner.
When gorgeous local farmer Leo Maxwell delivers her a lovely bunch of organic walnuts, Roxie wonders if a summer back home isn't such a bad idea after all. Leo is heavily involved in the sustainable slow food movement, and he likes to take his time. In all things. Roxie is determined to head back to the west coast as soon as summer ends, but will the pull of lazy fireflies and her very own Almanzo Wilder be enough to keep her home for good?
Salty. Spicy. Sweet. Nuts. Go on, grab a handful.