Meet the Blog Owner – FranJessca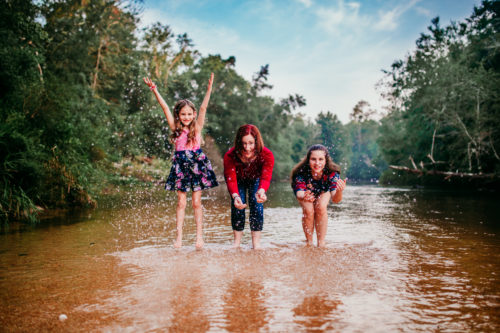 Photo taken by the fantastic Photography by Samantha Lundy.
Picture above: FranJessca and her daughters.
A Book Lovin' Mama's Blog (formerly known as Book Lovin' Mamas) was first established in 2012. FranJessca has been the Owner/Reviewer since 2012, but she began reading/reviewing in 2011 at her original blog Mrs. Papillion's Book Worm Blog.
Get to know me
Follower of Jesus Christ
Wife to a Retired Navy Sailor
Mother to two beautiful daughters and four fur-babies
Disabled U.S. Navy Veteran (I served 10 years.)
Photographer (I love taking photos.)
I've been a Book Nerd since I was 8 years old. (I read my first romance novel in high school. My parents had know idea.) 😉
I'm a Chicken Lady. (I love getting fresh eggs.)
Countries I've visited thanks to the Navy: Spain, Italy + Sicily, Germany, Netherlands, Croatia, Malta, Slovenia, Cyprus, Gibraltar, U.A.E, Dubai, and Bahrain
Places I've visited on vacation so far with my family: The Bahamas