About
Meet the Book Lovin' Mamas Owners / Reviewers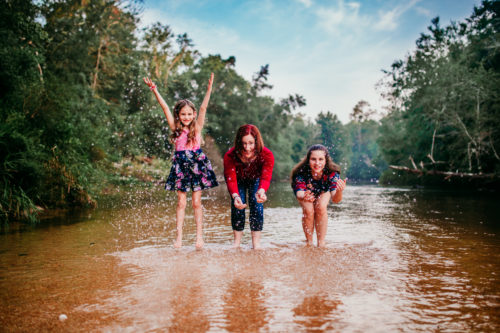 Photo taken by the fantastic Photography by Samantha Lundy.
Fran (aka Mrs. Book Lovin' Mama) and daughters (Little Sidekicks)
'A mother and daughters team working together to share their love of reading together, through the Book Lovin Mamas Blog.'
Book Lovin' Mamas was first established in 2012, and 2014 changes were made to the site. Fran has been the Owner/Reviewer since 2012, but she began reading/reviewing in 2011 at her original blog Mrs. Papillion's Book Worm Blog. Book Lovin' Mamas turned into a mother and daughter team back in 2014, where Fran had her first sidekick start writing reviews. As you can tell by doing searches on the blog, the first sidekick lost interest in reading/reviewing, once she hit middle school. She thought it was too nerdish. She just hasn't found the right book yet that will capture her attention. She is a HUGE fan of Harry Potter though. The second sidekick though has a love of reading. She'll dive into anything that involves unicorns, ponies, fairies, dragons, and anything fantasy.
In 2019, look for reviews on Fran's favorite genre books (PNR, Contemporary, Romantic Suspense, Erotic, etc.) and also children's books due to the second sidekick.