About
Meet the Book Lovin' Mamas Owners / Reviewers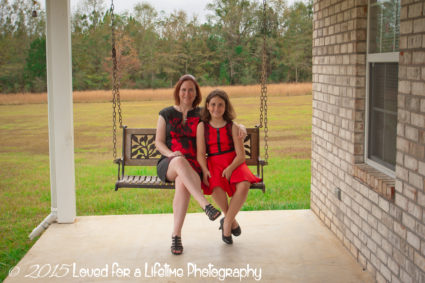 Fran (aka Mrs. Book Lovin' Mama) and Alexia (aka Lil' Sidekick)
Mother and daughter that read and review books together.
Book Lovin' Mamas was first established in 2012 and in 2014 changes were made to the site. Fran has been the Owner/Reviewer since 2012, but she began reading/reviewing in 2011, when she was honorably discharged from the Navy. Now you can catch her wrangling in chickens daily, working at her day job, attending soccer games, and reading like crazy in her swing on her front porch.
Lil' Sidekick came onboard due to her interest in Book Lovin' Mamas. She was promoting the site way before she was added to the site. She contributes to reviews, recommendations and content. She's learning the process since she wants to learn how to create her own site one day. When she's not on Book Lovin' Mamas, she's attending school, playing soccer, and/or spending time with her friends and sister.
Book Lovin' Mamas continues to include reviews, interviews, guest posts, cover reveals, and some release day posts, but we plan on posting about our daily life on our little farm and posting DIY posts soon.