Review: 'Hideaway' by Penelope Douglas
December 13, 2020
This book may be unsuitable for people under 18 years of age due to its use of sexual content, drug and alcohol use, and/or violence.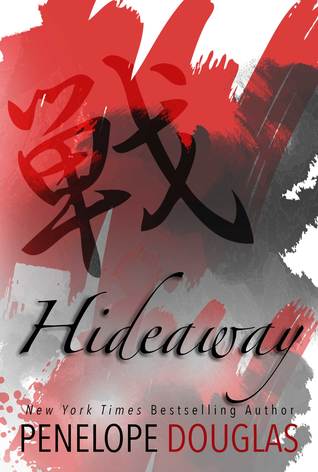 Hideaway
by
Penelope Douglas
Series:
Devil's Night #2
Published by
Self-Published
on October 1, 2017
Genres:
Romantic Suspense
,
Dark Romance
Format:
eBook
Source:
Kindle Unlimited
Goodreads
Purchase at
Amazon
|
Apple
|
Google Play
|
Kobo

The second installment in the Devil's Night Series...
Cover and Synopsis Coming May 26!
*Hideaway is a romantic suspense suitable for ages 18+. While the romance in this story is a stand-alone, the plot is a continuation of events that began in CORRUPT. It is strongly recommended that you have read Corrupt (Devil's Night #1) prior to reading this book. Corrupt is currently on sale for only $0.99.
---
I read the first book to Penelope Douglas Devil's Night in 2019 for the Romanceopoly Challenge. I've wanted to read the second book to the series for a while now. I'm making time to read them because otherwise, I will never have time. I was excited to dive into Kai's book because he intrigued me in the last book. He's one that comes off as reserved but is scary at the same time. (if that makes sense)
Female Protagonist: Banks is one female character that is quiet and reserved when you first meet her, but she's not those qualities. She's loyal to the ones she works for and lives with, but she's also broken/damaged. She works for the worst kind of person, but she has learned how to handle herself. She doesn't wear fancy girl clothes, and she is told to stay away from all males. Readers will find out why when they read this book. I liked Banks but didn't love her character.
Male Protagonist: Kai Mori is one of the four horsemen. He's an ex-convict, millionaire/billionaire with his real estate properties, and a martial arts instructor. He comes off as an alpha-male because he goes after what he wants, and he's very commanding. I liked his character in the first book because he came off as mysterious. In this book, he was the same, but he also became darker. Kai is one character that is not as scary as Damon, but he has his moments.
Storyline/My Thoughts: First, let me say that this is not my favorite book, but I still gave it 4-stars. I looked forward to Kai's book, especially after being introduced to him in the previous book. I wanted to know who would win over Kai's heart and didn't expect it to be Banks. If you read the first book, you would determine why Kai Mori went to jail and why he feels lost in this book. This book mainly focuses on Kai trying to find Damon for his reasons. The other horsemen want to find him too, especially after what Damon did to them. Kai goes to Damon's father for help and ends up doing something out of character that even his friends can't believe he agreed to do. Although, Kai does end up finding the one girl that got away 6-7 years ago. The one girl that he fell for hard, even though he didn't know her. (One reason why I only gave this book 4-stars because I have an issue with instant attraction in books.) He never expected to see her working for Damon's father. There will be many twists and turns in this book because Banks is full of secrets.
I didn't give this book 5-stars due to certain scenes in this book that drove me crazy. One, in particular, was how Michael treated Banks. There was also the scene between Michael and Banks, and then Kai and Rika ended up in the scene.
It took me a little longer to finish this book because I didn't have the same love for the characters as I did in the first book. I did like getting to know Kai more in this book, and I also liked getting to know Banks, but these two will not be my favorite in the series
I did like the suspense in this book. Damon is one character that is down-right scary. I'm kind of worried to read his book after finding out more about what happened to him. He has every reason to be the way he is because of what happened to him. He needs a HEA like Michael and Kai.
Steaminess: Steamy.
Trope: Enemies to Lovers
Would I recommend this book? Yes. If you are a fan of Romantic Suspense/Dark Romance, then you'll enjoy this book/series. You'll need to read the first book in the series because you will miss out on certain things mentioned in this book.
Trigger Warnings: Violence, Animal Cruelty, almost rape scene, pedophilia and incest that is mentioned in the book.

This post contains affiliate links you can use to purchase the book. If you buy the book using that link, I will receive a small commission from the sale. It will help sponsor future giveaways but costs you nothing extra. You can read the full disclosure underneath the Privacy Policy.
---
---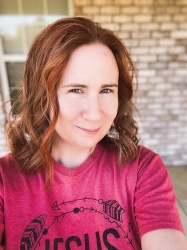 Latest posts by FranJessca
(see all)