Review: 'Twist Me' by Anna Zaires
February 19, 2014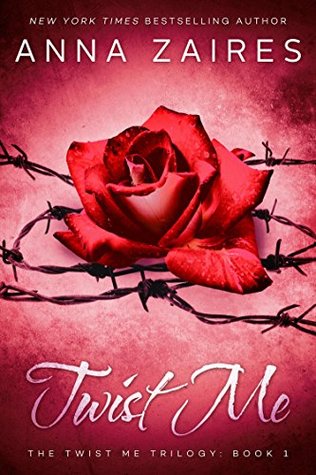 Twist Me
by
Anna Zaires
Series:
Twist Me #1
Published by
Mozaika Publications
on July 31, 2014
Genres:
Dark Erotic Romance
Format:
eBook
Source:
Purchased
Goodreads
Purchase at
Amazon

Book 1 in the New York Times and USA Today Bestselling Dark Romance Trilogy Kidnapped. Taken to a private island.
I never thought this could happen to me. I never imagined one chance meeting on the eve of my eighteenth birthday could change my life so completely.
Now I belong to him. To Julian. To a man who is as ruthless as he is beautiful—a man whose touch makes me burn. A man whose tenderness I find more devastating than his cruelty.
My captor is an enigma. I don't know who he is or why he took me. There is a darkness inside him—a darkness that scares me even as it draws me in.
My name is Nora Leston, and this is my story.
***Note: This is book 1 of a completed trilogy. Keep Me and Hold Me are now available everywhere. No cliffhanger.***
My Review
I have never read Dark Erotica before, and I'm always looking for new genres to read and new to me Authors. Twist Me is something that took me out of my comfort zone, but it didn't bother me too much. (at least certain parts didn't)
I'm not used to reading something that has a female character that has been kidnapped and has that female character in situations that some readers would find disturbing. I chugged through the book though because I was interested to find out what was going to happen between the female character, Nora and her captor, Julian.
Now since this is my first Dark Erotica book, I can't compare it to other dark novels out there. I've read some other reviews stating it shouldn't be considered dark, but to me, it was dark compared to the usual books I read.
I did enjoy reading Twist Me because it was something different. I connected well with Nora but started feeling sorry for her at the end. I had my reasons to feel sorry for her because here it is the poor girl is being held against her will and then slowly she starts adjusting to the lifestyle. She also went through a lot in this book and still managed to pull through, although, in my opinion, she went opposite to what I was expecting.
I didn't connect well with Julian as much. He's very secretive and mysterious in Twist Me. He does open up a little more at the end, but for someone who does things to Nora that make me cringe, I couldn't like him. There's one particular scene that bothered me when Nora came face to face with Julian in her first sexual encounter. Anna Zaires has a way of making me step away from the book for a while after particular scenes, but I'm going to give her props on her writing style. If an author can make me step away and think about a specific scene, then she wrote it very descriptively. I always enjoy Authors that can make scenes pop more with more detail. She even described in detail of everything that Nora went through emotionally and physically. I can say this Julian can be scary in Twist Me, but when it comes to comforting Nora at the end of each encounter, he was always there for her.
Beth the other character in the book I didn't like at first, but in the end and she grew on me. She was doing what she was told, and she knew Julian way better than Nora did.
Will I read the next book in the series, yes I plan on it. I got a sneak peek of the next book at the end of Twist Me, and I want to find out Julian's POV. I may have not connected with him or liked him in Twist Me, but there has to be something that makes him the way he is. I got some information in this book about him…but I want to know why he does the things he did to Nora.
Here's hoping too that Nora gets a little tougher in the next book. She did manage a few times to hold her ground, but she definitely couldn't hold up against people who had more training than her.
I give this book 3.5 moons and recommend it to readers out there that enjoy this kind of genre. Twist Me includes disturbing scenes with uncertain content and lots of power play. It has lots of graphic sexual content and mild BDSM play. This is not recommended for readers under the age of 18.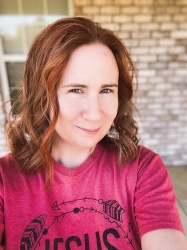 Latest posts by FranJessca
(see all)