FranJessca
I received this book for free from Publisher in exchange for an honest review. This does not affect my opinion of the book or the content of my review.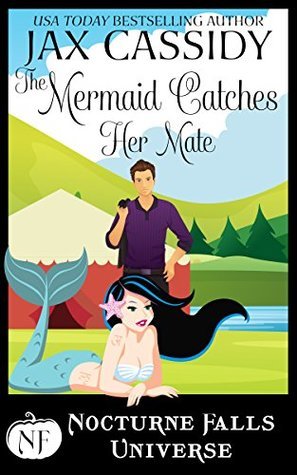 The Mermaid Catches Her Mate
by Jax Cassidy, Kristen Painter
Series: A Nocturne Falls Universe story
Published by Sugar Skull Books on May 23rd 2017
Genres: Paranormal Romance
Pages: 125
Format: eArc
Source: Publisher
Amazon | B&N
Goodreads


Luna Matsya is a local celebrity as a trendsetting hairstylist, but she'd prefer to spread her fin in a nice body of water rather than make a big splash around town. She's starting to believe that her ability to live and walk among mortals is more of a curse rather than a blessing. Especially now that the flashy tent from a touring magic show is blocking her lake. Where's a mermaid to swim when the slightest mistake can put her in the spotlight?
Ace Conall is infamous for his daring tricks and he plans to make history with an epic illusion before taking a lengthy hiatus. This is a chance for him to finally feel at home after harboring a secret that may be the greatest magic act never revealed. What he hadn't expected was falling for a smart-mouthed siren tangled up in his plans.
My Review Continue reading →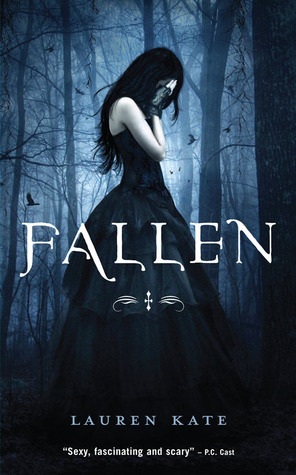 Fallen
by Lauren Kate
Series: Fallen #1
Published by Delacorte Press on December 8th 2009
Genres: Young Adult
Pages: 452
Format: eBook
Source: Purchased
Amazon | B&N
Goodreads


What if the person you were meant to be with could never be yours?
17-year-old Lucinda falls in love with a gorgeous, intelligent boy, Daniel, at her new school, the grim, foreboding Sword & Cross . . . only to find out that Daniel is a fallen angel, and that they have spent lifetimes finding and losing one another as good & evil forces plot to keep them apart.
Get ready to fall . . .
My Review Continue reading →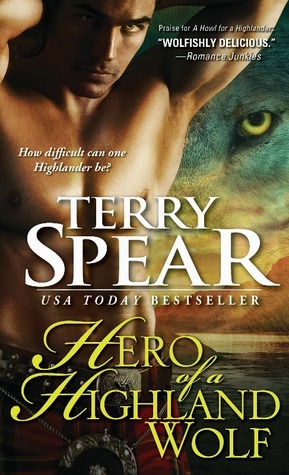 Hero of a Highland Wolf
by Terry Spear
Series: Heart of the Wolf #14
Published by Sourcebooks Casablanca on August 5th 2014
Genres: Paranormal Romance
Pages: 311
Format: eBook
Source: Publisher
Amazon | B&N
Goodreads


She's ready for change...
Colleen Playfair has never been to Scotland, but when she discovers she must spend a year and a day overseas learning to manage her newly inherited estate, she's ready for the challenge. She even has some ideas for improvements-if she can get past the sexy werewolf who seems convinced he's the one in charge.
But he's digging in his claws...
Grant MacQuarrie and his clan have been managing Farraige Castle for three centuries. The last thing he wants is a meddling American heiress trying to change the way things have always been done. He's more than willing to fight the she-wolf every step of the way, using every tool at his disposal. And if that means taking the lass to bed, well...all the better.
Locked in a battle of wills, caught in an attraction they can't escape, Colleen and Grant must find a way to work together...or face losing it all.
My Review
So remember when I posted that Book Lovin' Mamas would be on a HIATUS until after vacation in July? Well, we're finally back from our time off from the blog. I'm so sorry to our followers that it took this long. The hiatus was supposed to end after a month, but life happens and some times you don't get to decide. *sigh*
Book Lovin' Mamas may have missed out on posts to schedule, but we promise it was not intentional. This Book Lovin' Mama was sick the beginning of June that prevented me from even reading a book. There also was the family vacation that was took place in July that I didn't get a chance to read or even post on the blog. I haven't even logged into my laptop in quite some time. My husband said to me that I must be sick if I don't ever use my laptop. Computers are my life, especially since my day job requires me to be on one for 40 hours during the week. I mentally needed a break since the summer took a toll on this mama. Plus, I'm still recovering from losing an amazing friend who I miss dearly. I had some help the last two months though, which definitely made me stronger.
Now with the little ones going back to school, let's just say this mama needs her reading time again. It may be less due to my day job having projects that need to be completed even after hours the next month, but that's okay. The oldest daughter (Lil' Sidekick) is going to be back with her soccer schedule again, which means reading time for this mama. The youngest (no longer the preschooler, but the Rambunctious Kindergartener) will be attending gymnastics and dance, which means some more reading time for this mama.  Continue reading →

What are five reasons Remy will have readers swooning?
Remy was born and raised in New Orleans and of course he has a charming New Awlins drawl that makes the ladies swoon. He can make you melt with a few whispered words…and he knows it.
Remy is a bit of a player, but that's because he's nursing a serious broken heart and is doing his best to ensure he never lets another woman get close enough to hurt him again. Seeing this guy trying to keep himself from falling in love is going to tear at your heart.
Remy and Triana grew up together as teens in New Orleans, and they were definitely crushing on each other even back then. But they were good friends and neither one wanted to screw up that friendship. When Remy comes back to New Orleans for training with some of his SWAT team members and runs into Triana again, they discover the chemistry that had started to develop when they were younger has only grown over time. In fact, things are ready to combust the second they meet! Anyone who loves second-chance romances will absolutely adore this story.
Remy thinks he can avoid falling in love as long as he keeps every woman he meets at arm's length. Of course, that doesn't work for a werewolf when he meets The One for him, the mythical mate that supposedly exists for ever wolf out there. His werewolf nature isn't going to let him push Triana way no matter how much he might want it that way. Readers will love seeing him fight his werewolf nature as much as his own emotions, and will likely want to smack him over the head a time or two.
Remy is an alpha werewolf, which means he's big, strong, and gorgeous. The first time he turns into a werewolf and realizes he's going to be naked when he shifts back is going to have the reader's imagination working overtime.
It's been a while since I posted and I apologize. The last month I've took some personal time. First, due to losing a really good friend and then second due to coming down with a sinus infection that I'm still recovering from. It's been a rough month recovering from losing my friend who I used to see every Sunday at church and family/friend functions because our kids were close to each other. I miss her. 🙁 I'll never get to see her again. It's been rough, but I'm getting there.
There's also the fact that both daughters are out of school and on summer vacation. They have kept this mama busy with activities and also my full-time job has kept me busy. I haven't even had much time to read.  Hopefully, rectifying that soon because this Book Lovin' Mama needs the getaway.
I wanted to reassure our followers that Book Lovin' Mamas should be back functioning fully by next month after a much needed vacation.
Now to catch up on some posts for today.
I hope everyone is having a wonderful summer.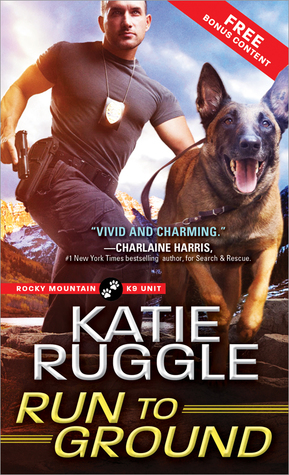 Run to Ground
(Rocky Mountain K9 Unit #1)
Author: Katie Ruggle
Publishing Date: June 6, 2017
Publisher: Sourcebooks Casablanca
Genre: Romantic Suspense

He lost his mentor.

He lost his K9 partner.

He almost lost his will to live.

But when a ruthless killer targets a woman on the run, Theo and his new K9 companion will do whatever it takes to survive—and save the woman neither can live without.

Grieving the death of his partner, Theo Bosco has no room in his life for distractions. Though his instincts scream that he should avoid Juliet 'Jules' Jackson, he can't seem to stay away. It doesn't help that Theo's new K9 companion has fallen head over paws with Jules's rambunctious family.

Or that when he's with her, Theo finally knows peace.

When Jules rescued her siblings, whisking them away to the safety of the beautifully rugged Colorado Rockies, she never expected to catch the eye—or the heart—of a cop. Yet as Jules struggles to fight her growing attraction to the brooding K9 officer, another threat lurks much closer to home…

And this time, there's no escape.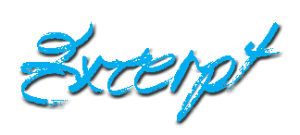 Her shoulders lifting and dropping again in a sigh, Jules stiffened her spine. She just needed to be confident. She also needed to not let the cop's air of authority—as well as his muscled forearms and pretty dark-brown eyes—reduce her to the babbling idiot she'd become the last time he'd been at the diner. For goodness' sake, she'd messed up her name. Her name. If she wanted to survive in her new life, she needed to step up her game. Firming her jaw, she picked up a coffeepot and headed to Theo's table.
He watched her, his frown deepening with each step, and she fought the urge to slow or, better yet, turn tail and run.
"Morning." She turned the mug in front of him right side up with shaky fingers. His wary eyes—almost black and alarmingly perceptive—took in everything, including, she was sure, her obvious unease. "Did you need a menu?"
Jules caught herself before he could respond.
"Sorry." Her flush prickled her chest and moved up to her face to warm her cheeks. "Of course you don't need a menu. You probably know everything on there by now. Well, I'm guessing you do. I've only seen you here once, but Megan mentioned you're a regular."
Abruptly, Jules stopped talking. More of the nervous babble pressed on her lungs, wanting out. Afraid to open her mouth again in case she started talking and wasn't able to stop until she told this man—this police officer!—everything he shouldn't know, she forced a smile and stayed quiet. She was turning out to be a terrible felon.
"Number three," he said after another pause just long enough to make her uncomfortable. "Scrambled."
"Got it." Jules scribbled down the order, relieved to have something to focus on other than his too-intense gaze. He looked at her like he could see everything about her, and there were so many things she wanted to keep hidden. When she glanced up, she kept her eyes away from his, focusing on his left earlobe instead. "That'll be right out."
After picking up the coffeepot again, she began to turn around, relieved. A sound behind her, something halfway between a masculine grunt and a throat clearing, made her stop reluctantly. Jules focused on his other earlobe this time, trying not to show her renewed panic. "Was there something else you needed?"
"Where are you staying?" He bit off each word, making him sound like he was angry he had to speak to her.
The mild, unfocused fear blossomed into terror. Why was he asking? Was he investigating her? His frown deepened when she took a beat too long to answer, and she rushed out her response. "Um…in Monroe."
"Where?"
Her paranoia was feeding her panic, and she gave a vague wave toward the north. "On the edge of town."
If he narrowed his eyes any more, he'd be squinting. "The blue house off of Orchard Street?"
"No." Her feet moved of their own volition, and she took a step toward the door. This job was too important for her to run out on her second day, but the cop's questioning was pushing her to the point where she just wanted to escape, paycheck or no paycheck.
"The old Garmitt place, then." It was a statement instead of a question, and the accuracy of the guess made her eyes widen despite herself. Jules knew fear and guilt must be plastered all over her face. "Heard someone had moved in there."
"Uh…" Her mind raced as she scrambled to think of the best way to respond, to save this conversation from the quickly approaching crash and burn heading her way. "I'm not sure." She barely caught herself before closing her eyes in exasperation. That was her clever save?
"Your address is Thirty-Two Blank Hill Lane." Again, he said what should've been a question with such certainty that it came out as a statement of fact. "Did you buy it?"
"No." Running was beginning to sound better and better. Jules was willing to do pretty much anything to get away from this man, this cop, who knew too much already.
"You rent then?" At her nod, he studied her. She stared back, determined not to say more. Every line in his body was held tightly, from the hard line of his mouth to his forearms to his erect spine. "What brings you to town?" he finally asked.
Her mouth opened, but nothing emerged as her thoughts bounced against each other in a chaotic mess. "This job?" Her voice was pitched too high, and the end of her sentence rose, turning it into a question. Jules resisted the urge to smack herself. Between her twitchy behavior and asinine answers, she knew that, even if he hadn't been suspicious before, he would know for sure now that something wasn't right. Her shoulders curled in as she wished for the power of invisibility. Either that or better acting skills—or any acting skills.
"What the hell, Theo?" Megan appeared out of nowhere, grasping Jules's elbow and tugging. Although she jumped initially, Jules relaxed and allowed herself to be pulled a few steps away from the extremely awkward conversation—or interrogation? "I finally find an employee who can do basic math and doesn't spit on people's eggs, and she's the one you inflict yourself on? Drink your coffee and be all broody, like you normally are. Quietly broody."
The tiny muscle in Theo's jaw pulsed with tension. Jules didn't breathe as she waited for him to react. There was strained silence for several seconds before Theo spoke.
"Which one spits?"
"You missed my point." Whatever else Megan was going to say was interrupted by the thump of the front entrance as it closed behind some new customers. "Be right with you!" Her gaze never left Theo's face. In turn, he never looked away or flinched. The non-panicked corner of Jules's brain was impressed with both of them.
"What's up?" Another cop came to a stop next to the booth, reaching to gently bump Theo's shoulder with his fist. Although the newcomer was wearing a congenial smile, there was a coiled tension to him. The way he placed his body almost, but not quite, between them and Theo said a lot. It was protective in a got-your-back kind of way, but it also showed that Theo had the lead, that the new guy wasn't taking over the situation.
"Theo's scaring my new waitress." Megan's glare shot toward the new arrival. "The one who can do math."
"And doesn't spit." Theo's deadpan delivery made Jules start, and an unbidden smile curled her mouth. Their gazes met, and the cop's eyes seemed to soften for the shortest of moments. Even before Jules was certain she saw it, it was gone.
"Are those your only hiring qualifications? Adding, subtracting, and saliva control? T, maybe we need to look for a new place for our breakfast meetings." There was humor in the cop's voice, although his gaze was ready and watchful, moving from Theo to Megan to Jules.
Turning toward the kitchen while keeping a firm grip on Jules's arm, Megan said over her shoulder, "Your food is safe, Hugh."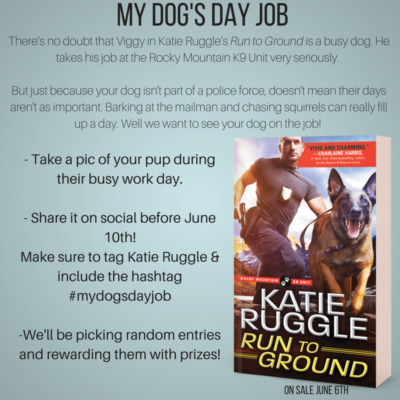 a Rafflecopter giveaway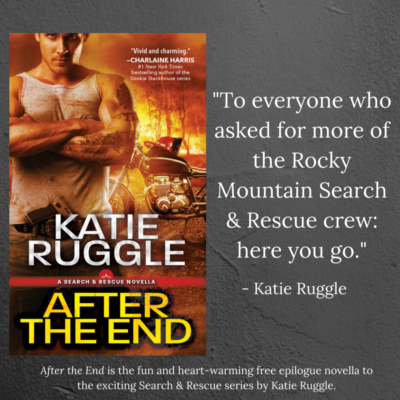 I received this book for free from Publisher in exchange for an honest review. This does not affect my opinion of the book or the content of my review.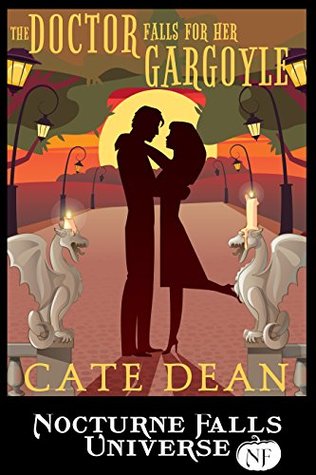 The Doctor Falls For Her Gargoyle
by Cate Dean, Kristen Painter
Series: A Nocturne Falls Universe story
Published by Sugar Skull Books on May 23rd 2017
Genres: Paranormal Romance
Pages: 90
Format: eArc
Source: Publisher
Amazon | B&N
Goodreads


Dr. Sophie Mead has a problem.
She's falling for one of Nocturne Falls' resident gargoyles: the tall, muscled, and sexy Elias Saunders.
But when Elias comes to her after being attacked, she has to put aside her attraction for him. What looks like a small mark on his left forearm is more than just a mark. His skin is turning to stone - and it's spreading.
Sophie enlists the help of an old family friend, and joins Elias on a desperate quest to find out what's happened to him, and how to stop it, before he becomes a statue. Permanently.
My Review Continue reading →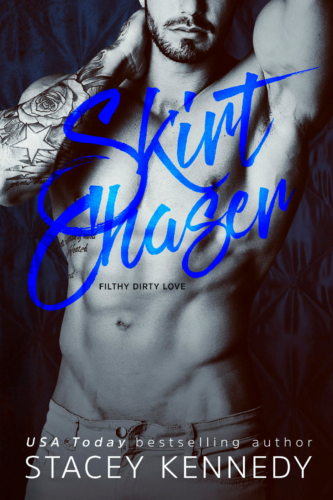 Skirt Chaser
(Filthy Dirty Love #2)
Author: Stacey Kennedy
Publishing Date: August 8, 2017
Genre: Contemporary Romance

Continue reading →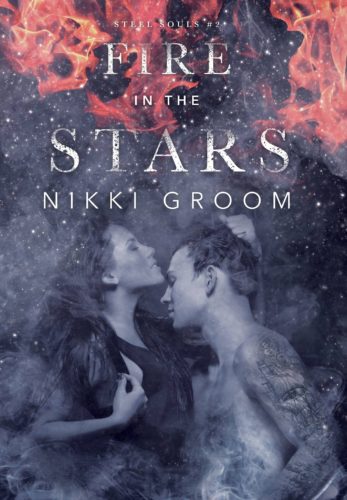 Fire in the Stars
(Steel Souls #2)
Author: Nikki Groom
Publishing Date: June 19, 2017
Cover by: Hart & Bailey Design Co.
Genre: MC Romance

Continue reading →