Romanceopoly Challenge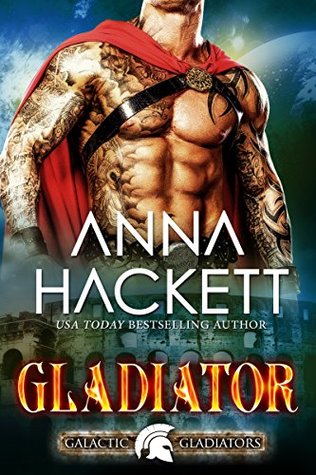 Gladiator
by
Anna Hackett
Series:
Galactic Gladiators #1
Published by
Self-Published
on October 23, 2016
Pages:
176
Format:
eBook
Source:
Purchased
Amazon Kindle
|
Amazon Paperback
|
Audible
|
Barnes & Noble
Goodreads

Fighting for love, honor, and freedom on the galaxy's lawless outer rim…
When Earth space marine Harper Adams finds herself abducted by alien slavers off a space station, her life turns into a battle for survival. Dumped into an arena on a desert planet on the outer rim, she finds herself face to face with a big, tattooed alien gladiator…the champion of the Kor Magna Arena.
A former prince abandoned to the arena as a teen, Raiden Tiago has long ago earned his freedom. Now he rules the arena, but he doesn't fight for the glory, but instead for his own dark purpose—revenge against the Thraxian aliens who destroyed his planet. Then his existence is rocked by one small, fierce female fighter from an unknown planet called Earth.
Harper is determined to find a way home, but when she spots her best friend in the arena—a slave of the evil Thraxian aliens—she'll do anything to save her friend…even join forces with the tough, alpha male who sets her body on fire. But as Harper and Raiden step foot onto the blood-soaked sands of the arena, Harper worries that Raiden has his own dangerous agenda…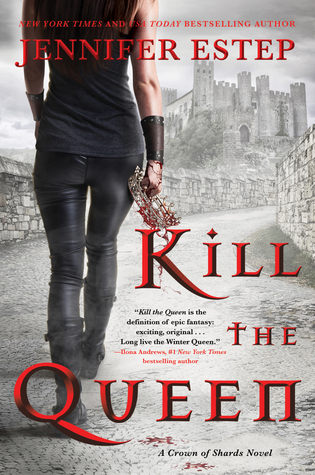 Kill the Queen
by
Jennifer Estep
Series:
Crown of Shards #1
Published by
Harper Voyager
on October 2, 2018
Genres:
Young Adult Fantasy
Pages:
480
Format:
Paperback
Source:
Purchased
Amazon Kindle
|
Amazon Paperback
|
Audible
|
Barnes & Noble
|
Kobo
Goodreads

Gladiator meets Game of Thrones: a royal woman becomes a skilled warrior to destroy her murderous cousin, avenge her family, and save her kingdom in this first entry in a dazzling fantasy epic from the New York Times and USA Today bestselling author of the Elemental Assassin series—an enthralling tale that combines magic, murder, intrigue, adventure, and a hint of romance.
In a realm where one's magical power determines one's worth, Lady Everleigh's lack of obvious ability relegates her to the shadows of the royal court of Bellona, a kingdom steeped in gladiator tradition. Seventeenth in line for the throne, Evie is nothing more than a ceremonial fixture, overlooked and mostly forgotten.
But dark forces are at work inside the palace. When her cousin Vasilia, the crown princess, assassinates her mother the queen and takes the throne by force, Evie is also attacked, along with the rest of the royal family. Luckily for Evie, her secret immunity to magic helps her escape the massacre.
Forced into hiding to survive, she falls in with a gladiator troupe. Though they use their talents to entertain and amuse the masses, the gladiators are actually highly trained warriors skilled in the art of war, especially Lucas Sullivan, a powerful magier with secrets of his own. Uncertain of her future—or if she even has one—Evie begins training with the troupe until she can decide her next move.
But as the bloodthirsty Vasilia exerts her power, pushing Bellona to the brink of war, Evie's fate becomes clear: she must become a fearsome gladiator herself . . . and kill the queen.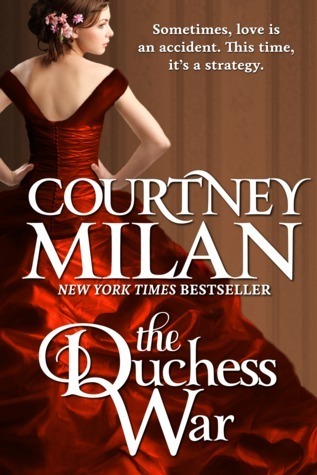 The Duchess War
by
Courtney Milan
Series:
Brothers Sinister #1
Published by
Self-Published
on December 8, 2012
Genres:
Historical Romance
Pages:
270
Format:
eBook
Source:
Purchased
Amazon Kindle
|
Amazon Paperback
|
Audible
|
Barnes & Noble
|
Kobo
Goodreads

Sometimes love is an accident.
This time, it's a strategy.
Miss Minerva Lane is a quiet, bespectacled wallflower, and she wants to keep it that way. After all, the last time she was the center of attention, it ended badly—so badly that she changed her name to escape her scandalous past. Wallflowers may not be the prettiest of blooms, but at least they don't get trampled. So when a handsome duke comes to town, the last thing she wants is his attention.
But that is precisely what she gets.
Because Robert Blaisdell, the Duke of Clermont, is not fooled. When Minnie figures out what he's up to, he realizes there is more to her than her spectacles and her quiet ways. And he's determined to lay her every secret bare before she can discover his. But this time, one shy miss may prove to be more than his match...
This book may be unsuitable for people under 17 years of age due to its use of sexual content, drug and alcohol use, and/or violence.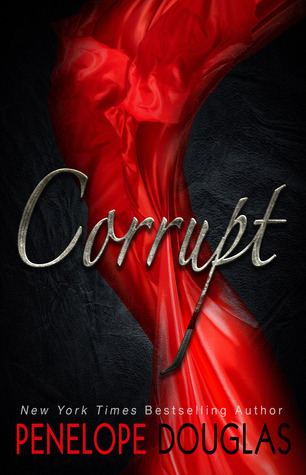 Corrupt
by
Penelope Douglas
Series:
Devil's Night #1
Published by
Self-Published
on November 17, 2015
Genres:
Contemporary Romance
,
Dark Romance
Pages:
461
Format:
eBook
Source:
Purchased
Amazon Kindle
|
Amazon Paperback
|
Audible
|
Barnes & Noble
|
Kobo
Goodreads


From New York Times bestselling author Penelope Douglas comes a new dark romance...

ErikaI was told that dreams were our heart's desires. My nightmares, however, became my obsession.
His name is Michael Crist.
My boyfriend's older brother is like that scary movie that you peek through your hand to watch. He's handsome, strong, and completely terrifying. The star of his college's basketball team and now gone pro, he's more concerned with the dirt on his shoe than me.
But I noticed him.
I saw him. I heard him. The things that he did, and the deeds that he hid... For years, I bit my nails, unable to look away.
Now, I've graduated high school and moved on to college, but I haven't stopped watching Michael. He's bad, and the dirt I've seen isn't content to stay in my head anymore.
Because he's finally noticed me.
MichaelHer name is Erika Fane, but everyone calls her Rika.
My brother's girlfriend grew up hanging around my house and is always at our dinner table. She looks down when I enter a room and stills when I am close. I can always feel the fear rolling off of her, and while I haven't had her body, I know that I have her mind. That's all I really want anyway.
Until my brother leaves for the military, and I find Rika alone at college.
In my city.
Unprotected.
The opportunity is too good to be true, as well as the timing. Because you see, three years ago she put a few of my high school friends in prison, and now they're out.
We've waited. We've been patient. And now every last one of her nightmares will come true.
*Corrupt is a STANDALONE dark romance with no cliffhanger. It is suitable for ages 18+.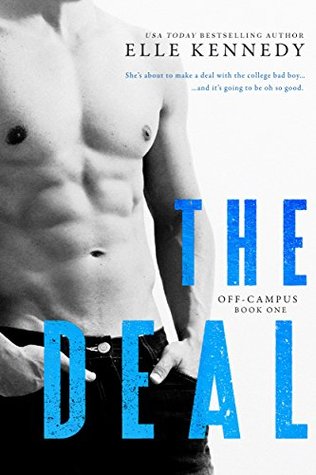 The Deal
by
Elle Kennedy
Series:
Off-Campus #1
Published by
Self-Published
on February 24, 2015
Pages:
330
Format:
eBook
Source:
Purchased
Amazon Kindle
|
Amazon Paperback
|
Audible
|
Barnes & Noble
Goodreads

She's about to make a deal with the college bad boy...
Hannah Wells has finally found someone who turns her on. But while she might be confident in every other area of her life, she's carting around a full set of baggage when it comes to sex and seduction. If she wants to get her crush's attention, she'll have to step out of her comfort zone and make him take notice...even if it means tutoring the annoying, childish, cocky captain of the hockey team in exchange for a pretend date.
...and it's going to be oh so good
All Garrett Graham has ever wanted is to play professional hockey after graduation, but his plummeting GPA is threatening everything he's worked so hard for. If helping a sarcastic brunette make another guy jealous will help him secure his position on the team, he's all for it. But when one unexpected kiss leads to the wildest sex of both their lives, it doesn't take long for Garrett to realize that pretend isn't going to cut it. Now he just has to convince Hannah that the man she wants looks a lot like him.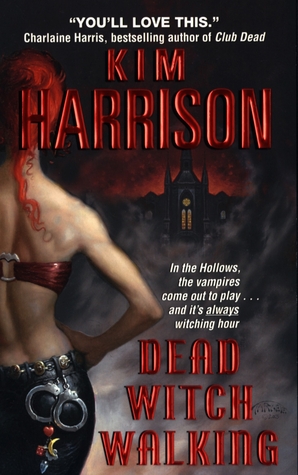 Dead Witch Walking
by
Kim Harrison
Series:
The Hollows #1
Published by
HarperTorch
on July 1, 2004
Genres:
Urban Fantasy
Pages:
416
Format:
Paperback
,
AudioBook
Source:
Purchased
Amazon Kindle
|
Amazon Paperback
|
Audible
|
Barnes & Noble
Goodreads

All the creatures of the night gather in "the Hollows" of Cincinnati, to hide, to prowl, to party... and to feed.
Vampires rule the darkness in a predator-eat-predator world rife with dangers beyond imagining - and it's Rachel Morgan's job to keep that world civilized.
A bounty hunter and witch with serious sex appeal and an attitude, she'll bring 'em back alive, dead... or undead.
My Review Continue reading →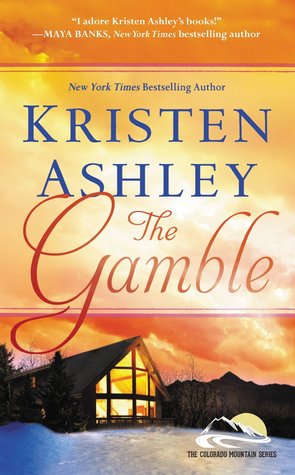 The Gamble
by
Kristen Ashley
Series:
Colorado Mountain #1
Published by
Forever
on December 11, 2012
Genres:
Contemporary Romance
Pages:
679
Format:
eBook
Source:
Purchased
Amazon Kindle
|
Amazon Paperback
|
Audible
|
Barnes & Noble
|
Kobo
Goodreads

Love is the greatest gamble of all...
Nina Sheridan desperately needs a timeout vacation. With a fiancé who can't even remember how she takes her coffee, Nina wants some distance to rethink her engagement. Flying halfway around the world from England to a mountain town in Colorado should do the trick. But when she finds a gorgeous man at her rental cabin, Nina's cold, lonely adventure suddenly heats up.
The owner of the house, Holden "Max" Maxwell is surprised by the beautiful woman who turns up at his door. But when Nina becomes ill, Max spends days nursing her back to health. A private man with a broken heart, Max finds himself drawn to the strong-willed woman. Soon it becomes impossible for Nina and Max to deny their growing attraction to one another. Yet even as these two wounded lovebirds think about taking a chance on a relationship, a dangerous secret from Max's past emerges-and threatens to end their love for good.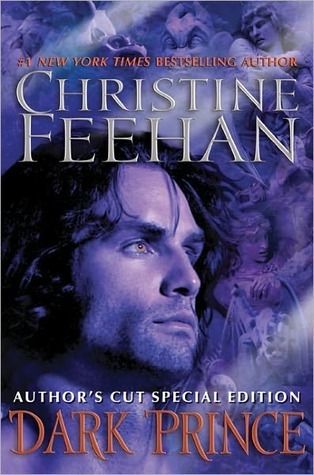 Dark Prince
by
Christine Feehan
Series:
Dark #1
Published by
Leisure Books
on April 5, 2005
Genres:
Paranormal Romance
Pages:
447
Format:
Hardcover
Source:
Library
Amazon Kindle
|
Amazon Paperback
|
Audible
|
Kobo
Goodreads

Carpathians are an immortal race of beings with animal instincts. Every Carpathian male is drawn to his life mate: a Carpathian or human female able to provide the light to his darkness. Without her, the beast within slowly consumes the man until turning vampire is the only option.
Raven Whitney is a psychic who has used her gift to help the police track down a serial killer. Now she is determined to escape the glare of recent publicity for the peace and quiet of the Carpathian Mountains.
Prince Mikhail Dubrinsky is the leader of his people but, as his ancient Carpathian race grows ever closer to extinction, he is close to giving in to the heavy weight of loneliness and despair.
From the moment their minds touch, Raven and Mikhail form a connection. But there are those who incorrectly view all Carpathians as vampires, and are determined to give their extinction a helping hand.
There is an extended edition with an additional 100 pages: Dark Prince: Author's Cut Special Edition.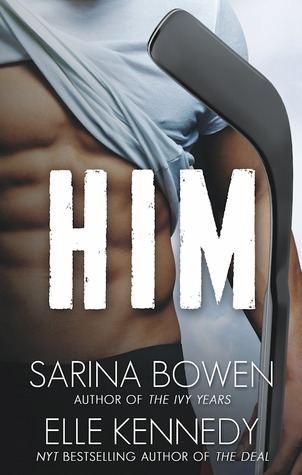 Him
by
Sarina Bowen
,
Elle Kennedy
Series:
Him #1
Published by
Rennie Road Books
on July 28, 2015
Pages:
360
Format:
eBook
Source:
Purchased
Amazon Kindle
|
Amazon Paperback
|
Audible
|
Barnes & Noble
Goodreads

They don't play for the same team. Or do they?
Jamie Canning has never been able to figure out how he lost his closest friend. Four years ago, his tattooed, wise-cracking, rule-breaking roommate cut him off without an explanation. So what if things got a little weird on the last night of hockey camp the summer they were eighteen? It was just a little drunken foolishness. Nobody died.
Ryan Wesley's biggest regret is coaxing his very straight friend into a bet that pushed the boundaries of their relationship. Now, with their college teams set to face off at the national championship, he'll finally get a chance to apologize. But all it takes is one look at his longtime crush, and the ache is stronger than ever.
Jamie has waited a long time for answers, but walks away with only more questions—can one night of sex ruin a friendship? If not, how about six more weeks of it? When Wesley turns up to coach alongside Jamie for one more hot summer at camp, Jamie has a few things to discover about his old friend... and a big one to learn about himself.
Warning: contains sexual situations, skinnydipping, shenanigans in an SUV and proof that coming out to your family on social media is a dicey proposition.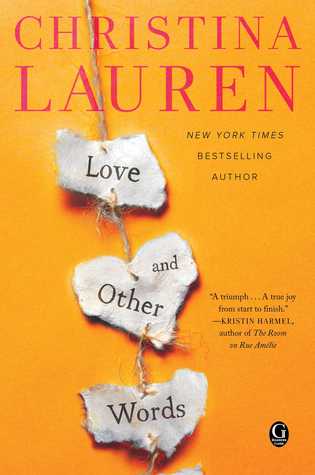 Love and Other Words
by
Christina Lauren
Published by
Gallery Books
on April 10, 2018
Genres:
Women's Fiction
,
Chick Lit
Pages:
432
Format:
eBook
Source:
Purchased
Amazon Kindle
|
Audible
|
Barnes & Noble
|
Kobo
Goodreads

Love, loss, friendship, and the betrayals of the past all collide in this first fiction novel from New York Times and #1 international bestselling author Christina Lauren (Autoboyography, Dating You / Hating You).
The story of the heart can never be unwritten.
Macy Sorensen is settling into an ambitious if emotionally tepid routine: work hard as a new pediatrics resident, plan her wedding to an older, financially secure man, keep her head down and heart tucked away.
But when she runs into Elliot Petropoulos—the first and only love of her life—the careful bubble she's constructed begins to dissolve. Once upon a time, Elliot was Macy's entire world—growing from her gangly bookish friend into the man who coaxed her heart open again after the loss of her mother...only to break it on the very night he declared his love for her.
Told in alternating timelines between Then and Now, teenage Elliot and Macy grow from friends to much more—spending weekends and lazy summers together in a house outside of San Francisco devouring books, sharing favorite words, and talking through their growing pains and triumphs. As adults, they have become strangers to one another until their chance reunion. Although their memories are obscured by the agony of what happened that night so many years ago, Elliot will come to understand the truth behind Macy's decade-long silence, and will have to overcome the past and himself to revive her faith in the possibility of an all-consuming love.

Continue reading →