Romanceopoly Challenge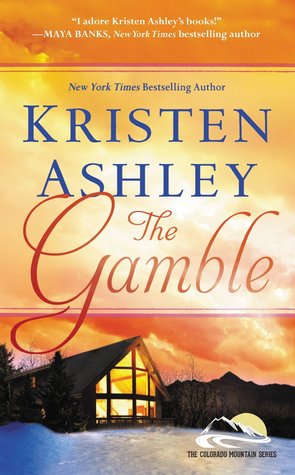 The Gamble
by Kristen Ashley
Series: Colorado Mountain #1
Published by Forever on December 11, 2012
Genres: Contemporary Romance
Pages: 679
Format: eBook
Source: Purchased
Amazon Kindle | Amazon Paperback | Audible | Barnes & Noble | Kobo
Goodreads


Love is the greatest gamble of all...
Nina Sheridan desperately needs a timeout vacation. With a fiancé who can't even remember how she takes her coffee, Nina wants some distance to rethink her engagement. Flying halfway around the world from England to a mountain town in Colorado should do the trick. But when she finds a gorgeous man at her rental cabin, Nina's cold, lonely adventure suddenly heats up.
The owner of the house, Holden "Max" Maxwell is surprised by the beautiful woman who turns up at his door. But when Nina becomes ill, Max spends days nursing her back to health. A private man with a broken heart, Max finds himself drawn to the strong-willed woman. Soon it becomes impossible for Nina and Max to deny their growing attraction to one another. Yet even as these two wounded lovebirds think about taking a chance on a relationship, a dangerous secret from Max's past emerges-and threatens to end their love for good.
My Review Continue reading →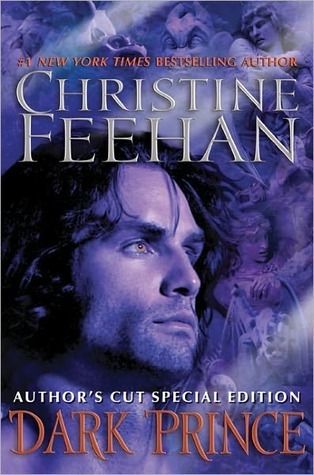 Dark Prince
by Christine Feehan
Series: Dark #1
Published by Leisure Books on April 5, 2005
Genres: Paranormal Romance
Pages: 447
Format: Hardcover
Source: Library
Amazon Kindle | Amazon Paperback | Audible | Kobo
Goodreads


Carpathians are an immortal race of beings with animal instincts. Every Carpathian male is drawn to his life mate: a Carpathian or human female able to provide the light to his darkness. Without her, the beast within slowly consumes the man until turning vampire is the only option.
Raven Whitney is a psychic who has used her gift to help the police track down a serial killer. Now she is determined to escape the glare of recent publicity for the peace and quiet of the Carpathian Mountains.
Prince Mikhail Dubrinsky is the leader of his people but, as his ancient Carpathian race grows ever closer to extinction, he is close to giving in to the heavy weight of loneliness and despair.
From the moment their minds touch, Raven and Mikhail form a connection. But there are those who incorrectly view all Carpathians as vampires, and are determined to give their extinction a helping hand.
There is an extended edition with an additional 100 pages: Dark Prince: Author's Cut Special Edition.
My Review
Continue reading →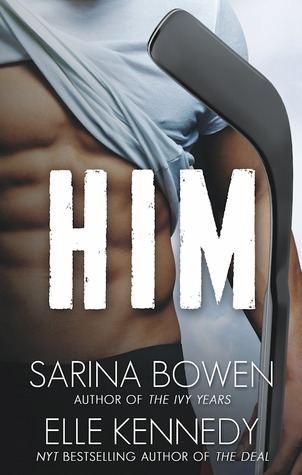 Him
by Sarina Bowen, Elle Kennedy
Series: Him #1
Published by Rennie Road Books on July 28, 2015
Pages: 360
Format: eBook
Source: Purchased
Amazon Kindle | Amazon Paperback | Audible | Barnes & Noble
Goodreads


They don't play for the same team. Or do they?
Jamie Canning has never been able to figure out how he lost his closest friend. Four years ago, his tattooed, wise-cracking, rule-breaking roommate cut him off without an explanation. So what if things got a little weird on the last night of hockey camp the summer they were eighteen? It was just a little drunken foolishness. Nobody died.
Ryan Wesley's biggest regret is coaxing his very straight friend into a bet that pushed the boundaries of their relationship. Now, with their college teams set to face off at the national championship, he'll finally get a chance to apologize. But all it takes is one look at his longtime crush, and the ache is stronger than ever.
Jamie has waited a long time for answers, but walks away with only more questions—can one night of sex ruin a friendship? If not, how about six more weeks of it? When Wesley turns up to coach alongside Jamie for one more hot summer at camp, Jamie has a few things to discover about his old friend... and a big one to learn about himself.
Warning: contains sexual situations, skinnydipping, shenanigans in an SUV and proof that coming out to your family on social media is a dicey proposition.
My Review
Continue reading →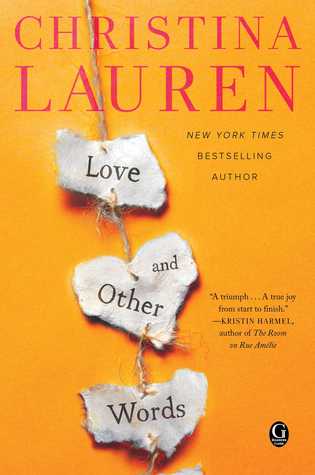 Love and Other Words
by Christina Lauren
Published by Gallery Books on April 10, 2018
Genres: Women's Fiction, Chick Lit
Pages: 432
Format: eBook
Source: Purchased
Amazon Kindle | Audible | Barnes & Noble | Kobo
Goodreads


Love, loss, friendship, and the betrayals of the past all collide in this first fiction novel from New York Times and #1 international bestselling author Christina Lauren (Autoboyography, Dating You / Hating You).
The story of the heart can never be unwritten.
Macy Sorensen is settling into an ambitious if emotionally tepid routine: work hard as a new pediatrics resident, plan her wedding to an older, financially secure man, keep her head down and heart tucked away.
But when she runs into Elliot Petropoulos—the first and only love of her life—the careful bubble she's constructed begins to dissolve. Once upon a time, Elliot was Macy's entire world—growing from her gangly bookish friend into the man who coaxed her heart open again after the loss of her mother...only to break it on the very night he declared his love for her.
Told in alternating timelines between Then and Now, teenage Elliot and Macy grow from friends to much more—spending weekends and lazy summers together in a house outside of San Francisco devouring books, sharing favorite words, and talking through their growing pains and triumphs. As adults, they have become strangers to one another until their chance reunion. Although their memories are obscured by the agony of what happened that night so many years ago, Elliot will come to understand the truth behind Macy's decade-long silence, and will have to overcome the past and himself to revive her faith in the possibility of an all-consuming love.

Continue reading →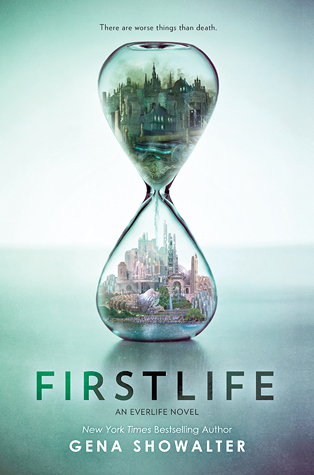 Firstlife
by Gena Showalter
Series: Everlife #1
Published by Harlequin Teen on February 23, 2016
Pages: 467
Format: Hardcover, AudioBook
Source: Purchased
Amazon Kindle | Amazon Paperback | Audible | Barnes & Noble | Kobo
Goodreads


Step one...you die.
ONE CHOICE. TWO REALMS. NO SECOND CHANCE.
Tenley "Ten" Lockwood is an average seventeen-year-old girl…who has spent the past thirteen months locked inside the Prynne Asylum. The reason? Not her obsession with numbers, but her refusal to let her parents choose where she'll live — after she dies. There is an eternal truth most of the world has come to accept: Firstlife is merely a dress rehearsal, and real life begins after death.
In the Everlife, two realms are in power: Troika and Myriad, long-time enemies and deadly rivals. Both will do anything to recruit Ten, including sending their top Laborers to lure her to their side. Soon, Ten finds herself on the run, caught in a wild tug-of-war between the two realms that will do anything to win the right to her soul. Who can she trust? And what if the realm she's drawn to isn't where the boy she's falling for lives? She just has to stay alive long enough to make a decision…

Continue reading →