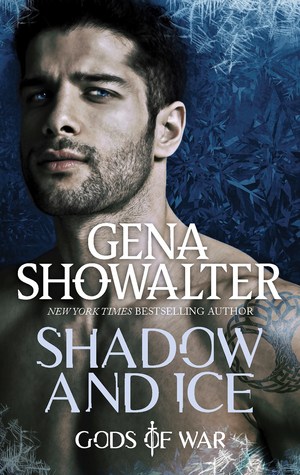 Shadow and Ice
by Gena Showalter
Series: Gods of War #1
Published by HQN on October 23, 2018
Genres: Paranormal Romance
Pages: 490
Format: Paperback
Source: Purchased
Amazon Kindle | Amazon Paperback | Audible | Barnes & Noble | Kobo
Goodreads


Knox of Iviland, the most ruthless warrior in All War history, has spent his life fighting others to the death, winning new realms for his king. Now the stakes are higher than ever. If he prevails in the battle for Earth, his slave bands will be removed. Victory is his sole focus…until he meets her.
On an arctic getaway with her foster sister, street tough but vulnerable Vale London is shocked to stumble upon a cave filled with ancient gods waging epic combat. When she is inadvertently drawn into their war, she is forced to team up with an unlikely ally—the sexy god who makes her burn with desire.
Though Vale is his enemy, Knox is consumed with lust and a fierce need to protect her. But only one combatant can triumph, and he will have to choose: live for freedom, or die for love.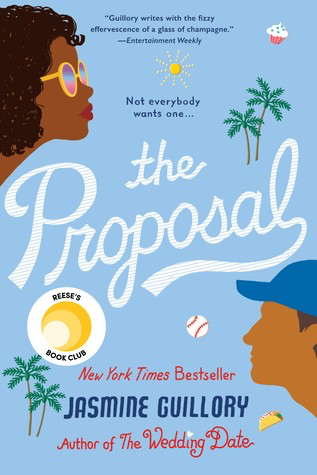 The Proposal
by Jasmine Guillory
Series: The Wedding Date #2
Published by Berkley Books on October 30, 2018
Genres: Contemporary Romance
Pages: 325
Format: Paperback
Source: Library
Amazon Kindle | Amazon Paperback | Audible | Barnes & Noble | Kobo
Goodreads


The author of The Wedding Date serves up a novel about what happens when a public proposal doesn't turn into a happy ending, thanks to a woman who knows exactly how to make one on her own...
When someone asks you to spend your life with him, it shouldn't come as a surprise--or happen in front of 45,000 people.
When freelance writer Nikole Paterson goes to a Dodgers game with her actor boyfriend, his man bun, and his bros, the last thing she expects is a scoreboard proposal. Saying no isn't the hard part--they've only been dating for five months, and he can't even spell her name correctly. The hard part is having to face a stadium full of disappointed fans...
At the game with his sister, Carlos Ibarra comes to Nik's rescue and rushes her away from a camera crew. He's even there for her when the video goes viral and Nik's social media blows up--in a bad way. Nik knows that in the wilds of LA, a handsome doctor like Carlos can't be looking for anything serious, so she embarks on an epic rebound with him, filled with food, fun, and fantastic sex. But when their glorified hookups start breaking the rules, one of them has to be smart enough to put on the brakes...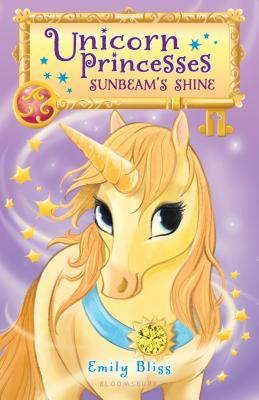 Sunbeam's Shine
by Emily Bliss, Sydney Hanson
Series: Unicorn Princesses #1
Published by Bloomsbury USA Childrens on August 8, 2017
Pages: 128
Format: Paperback
Source: Purchased
Amazon Kindle | Amazon Paperback | Barnes & Noble | Kobo
Goodreads


Welcome to an enchanted land ruled by unicorn princesses! Cressida Jenkins, a unicorn-obsessed girl who is sure that unicorns are real, is invited to visit, and readers will be thrilled to journey to the Rainbow Realm along with her! In each story, Cressida is called to help a unicorn princess and her sisters in a magical adventure.
In the first story, a blundering wizard-lizard casts a spell that accidentally robs Princess Sunbeam of her magic yellow sapphire. Without it, she loses her powers--the ability to create light and heat. The only way to reverse the spell is for a human girl who believes in unicorns to find the yellow sapphire and reunite Sunbeam with her gemstone. Sunbeam ventures into the human world and enlists Cressida's help, who is thrilled to visit the Rainbow Realm. But finding Sunbeam's sapphire isn't quite as easy as she thought it would be . . .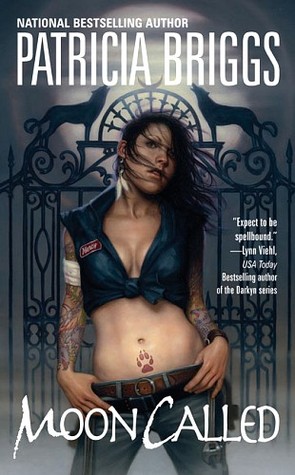 Moon Called
by Patricia Briggs
Series: Mercy Thompson #1
Published by Ace Books on January 31, 2006
Genres: Urban Fantasy
Pages: 289
Format: AudioBook, Paperback
Source: Purchased
Amazon Kindle | Amazon Paperback | Audible | Barnes & Noble | Kobo
Goodreads


Mercedes Thompson, aka Mercy, is a talented Volkswagen mechanic living in the Tri-Cities area of Washington. She also happens to be a walker, a magical being with the power to shift into a coyote at will. Mercy's next-door neighbor is a werewolf. Her former boss is a gremlin. And she's fixing a bus for a vampire. This is the world of Mercy Thompson, one that looks a lot like ours but is populated by those things that go bump in the night. And Mercy's connection to those things is about to get her into some serious hot water...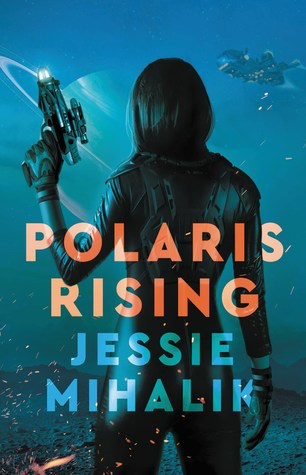 Polaris Rising
by Jessie Mihalik
Series: Consortium Rebellion #1
Published by Harper Voyager on February 5, 2019
Pages: 448
Format: Paperback
Source: Library
Amazon Kindle | Amazon Paperback | Audible | Barnes & Noble | Google Play | Kobo
Goodreads


A space princess on the run and a notorious outlaw soldier become unlikely allies in this imaginative, sexy space opera adventure—the first in an exciting science fiction trilogy.
In the far distant future, the universe is officially ruled by the Royal Consortium, but the High Councillors, the heads of the three High Houses, wield the true power. As the fifth of six children, Ada von Hasenberg has no authority; her only value to her High House is as a pawn in a political marriage. When her father arranges for her to wed a noble from House Rockhurst, a man she neither wants nor loves, Ada seizes control of her own destiny. The spirited princess flees before the betrothal ceremony and disappears among the stars.
Ada eluded her father's forces for two years, but now her luck has run out. To ensure she cannot escape again, the fiery princess is thrown into a prison cell with Marcus Loch. Known as the Devil of Fornax Zero, Loch is rumored to have killed his entire chain of command during the Fornax Rebellion, and the Consortium wants his head.
When the ship returning them to Earth is attacked by a battle cruiser from rival House Rockhurst, Ada realizes that if her jilted fiancé captures her, she'll become a political prisoner and a liability to her House. Her only hope is to strike a deal with the dangerous fugitive: a fortune if he helps her escape.
But when you make a deal with an irresistibly attractive Devil, you may lose more than you bargained for . . .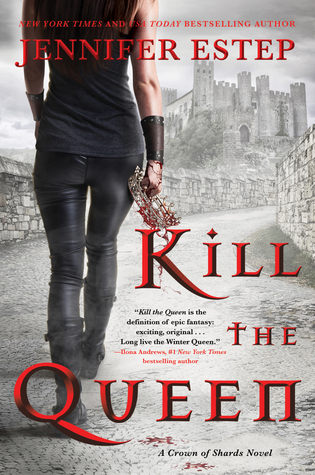 Kill the Queen
by Jennifer Estep
Series: Crown of Shards #1
Published by Harper Voyager on October 2, 2018
Pages: 480
Format: Paperback
Source: Purchased
Amazon Kindle | Amazon Paperback | Audible | Barnes & Noble | Kobo
Goodreads


Gladiator meets Game of Thrones: a royal woman becomes a skilled warrior to destroy her murderous cousin, avenge her family, and save her kingdom in this first entry in a dazzling fantasy epic from the New York Times and USA Today bestselling author of the Elemental Assassin series—an enthralling tale that combines magic, murder, intrigue, adventure, and a hint of romance.
In a realm where one's magical power determines one's worth, Lady Everleigh's lack of obvious ability relegates her to the shadows of the royal court of Bellona, a kingdom steeped in gladiator tradition. Seventeenth in line for the throne, Evie is nothing more than a ceremonial fixture, overlooked and mostly forgotten.
But dark forces are at work inside the palace. When her cousin Vasilia, the crown princess, assassinates her mother the queen and takes the throne by force, Evie is also attacked, along with the rest of the royal family. Luckily for Evie, her secret immunity to magic helps her escape the massacre.
Forced into hiding to survive, she falls in with a gladiator troupe. Though they use their talents to entertain and amuse the masses, the gladiators are actually highly trained warriors skilled in the art of war, especially Lucas Sullivan, a powerful magier with secrets of his own. Uncertain of her future—or if she even has one—Evie begins training with the troupe until she can decide her next move.
But as the bloodthirsty Vasilia exerts her power, pushing Bellona to the brink of war, Evie's fate becomes clear: she must become a fearsome gladiator herself . . . and kill the queen.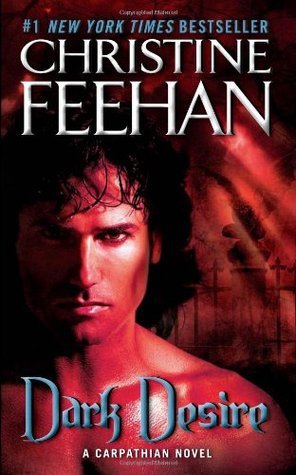 Dark Desire
by Christine Feehan
Series: Dark #2
Published by Avon on July 31, 2012
Genres: Paranormal Romance
Pages: 404
Format: Paperback
Source: Purchased
Amazon Kindle | Amazon Paperback | Audible | Barnes & Noble | Kobo
Goodreads


"The Queen of paranormal romance."—USA Today
#1 New York Times bestselling author Christine Feehan has enchanted legions of paranormal romance fans with her sensation series featuring sexy immortal Carpathian heroes—a remarkable breed of vampire. In this stunning new edition of Dark Desire, a beautiful doctor is perilously drawn to the far Carpathian Mountains by a mysterious stranger who needs her medical expertise. Despite the danger, she cannot deny her deep connection to this mystery man—or he, his raging need for her. Discover the breathtaking power of supernatural love in this darkly sensuous classic from Christine Feehan.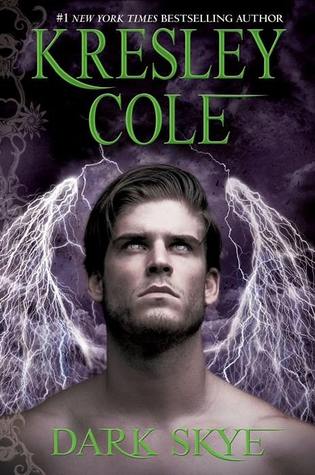 Dark Skye
by Kresley Cole
Series: Immortals After Dark #15
Published by Gallery Books on August 5, 2014
Genres: Paranormal Romance
Pages: 420
Format: Paperback, AudioBook
Source: Purchased
Amazon Kindle | Amazon Paperback | Audible | Barnes & Noble | Kobo
Goodreads


In this highly anticipated fifteenth novel in the Immortals After Dark series, #1 New York Times bestselling author Kresley Cole spins a sultry tale of a mighty warrior scarred inside and out and the beguiling sorceress with the power to heal him—or vanquish him forever.
ETERNAL OBSESSION
As a boy, Thronos, prince of Skye Hall, loved Lanthe, a mischievous Sorceri girl who made him question everything about his Vrekener clan. But when the two got caught in the middle of their families' war, tragedy struck, leaving Thronos and Lanthe bitter enemies. Though centuries have passed, nothing can cool his seething need for the beautiful enchantress who scarred his body—and left an even deeper impression on his soul.
ENDLESS YEARNING
Lanthe, a once-formidable sorceress struggling to reclaim her gifts, searches for love and acceptance with all the wrong immortal suitors. But she's never forgotten Thronos, the magnificent silver-eyed boy who protected her until she was ripped from the shelter of his arms. One harrowing night changed everything between them. Now he's a notorious warlord with a blood vendetta against Lanthe, hunting her relentlessly.
CAN THE HEAT OF DESIRE BURN BRIGHTER THAN VENGEANCE?
With their families locked in conflict and battles raging all around them, will Thronos and Lanthe succumb to the brutal chaos that threatens everything they cherish? Or will the fragile bond they formed so long ago spark a passion strong enough to withstand even the darkest doubts?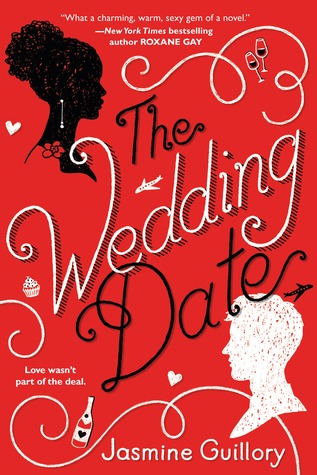 The Wedding Date
by Jasmine Guillory
Series: The Wedding Date #1
Published by Berkley Books on January 30, 2018
Genres: Contemporary Romance, Romantic Comedy
Pages: 320
Format: Paperback
Source: Library
Amazon Kindle | Amazon Paperback | Audible | Barnes & Noble | Kobo
Goodreads


A groomsman and his last-minute guest are about to discover if a fake date can go the distance in a fun and flirty debut novel.
Agreeing to go to a wedding with a guy she gets stuck with in an elevator is something Alexa Monroe wouldn't normally do. But there's something about Drew Nichols that's too hard to resist.
On the eve of his ex's wedding festivities, Drew is minus a plus one. Until a power outage strands him with the perfect candidate for a fake girlfriend...
After Alexa and Drew have more fun than they ever thought possible, Drew has to fly back to Los Angeles and his job as a pediatric surgeon, and Alexa heads home to Berkeley, where she's the mayor's chief of staff. Too bad they can't stop thinking about the other...
They're just two high-powered professionals on a collision course toward the long distance dating disaster of the century--or closing the gap between what they think they need and what they truly want...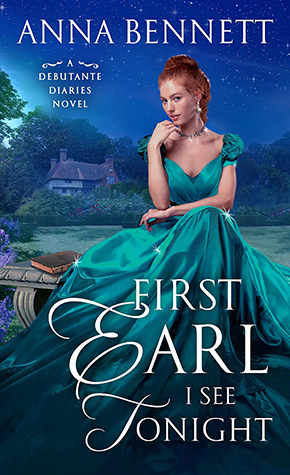 First Earl I See Tonight
by Anna Bennett
Series: Debutante Diaries #1
Published by St. Martin's Press on October 30, 2018
Genres: Historical Romance
Pages: 338
Format: Paperback
Source: Library
Amazon Kindle | Amazon Paperback | Audible | Barnes & Noble | Kobo
Goodreads



An heiress with a daring proposal. An earl who's determined to resist her. And a love that just might be written in the stars…

Recently jilted by his fiancée, David Gray, Earl of Ravenport is not in the market for a wife. Even if Gray didn't have his hands full renovating his crumbling country house, it would take more than a bold marriage proposal from a headstrong young beauty to thaw his frozen heart. Gray is confident that spending a week at his ramshackle estate will change her mind about marriage, but every passionate moment he spends with her tempts him to change his…
A talented artist, Miss Fiona Hartley desperately needs her dowry money to pay off a blackmailer set on ruining her sister. The handsome earl seems a sensible choice for a husband…if only she can convince him that romance will play no part. But marrying in name only may prove difficult for Fiona. Gray can't help but be dazzled by her genuine warmth. Yet as their feelings deepen, Fiona's deadline looms. Will her secrets destroy them, or is true love their final destiny?