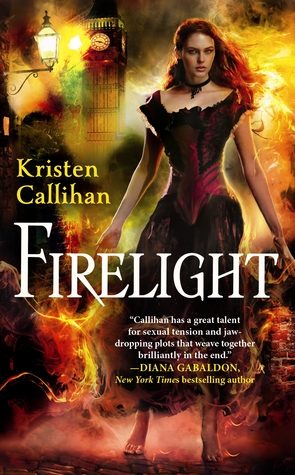 Firelight
by Kristen Callihan
Series: Darkest London #1
Published by Forever on January 31, 2012
Genres: Paranormal Romance, Historical Romance
Pages: 372
Format: eBook, AudioBook
Source: Purchased
Amazon Kindle | Amazon Paperback | Audible | Barnes & Noble | Google Play | Kobo
Goodreads


Once the flames are ignited . . .
Miranda Ellis is a woman tormented. Plagued since birth by a strange and powerful gift, she has spent her entire life struggling to control her exceptional abilities. Yet one innocent but irreversible mistake has left her family's fortune decimated and forced her to wed London's most nefarious nobleman.
They will burn for eternity . . .
Lord Benjamin Archer is no ordinary man. Doomed to hide his disfigured face behind masks, Archer knows it's selfish to take Miranda as his bride. Yet he can't help being drawn to the flame-haired beauty whose touch sparks a passion he hasn't felt in a lifetime. When Archer is accused of a series of gruesome murders, he gives in to the beastly nature he has fought so hard to hide from the world. But the curse that haunts him cannot be denied. Now, to save his soul, Miranda will enter a world of dark magic and darker intrigue. For only she can see the man hiding behind the mask.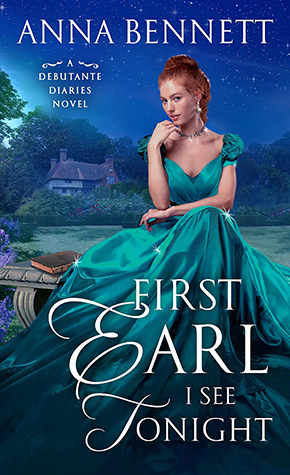 First Earl I See Tonight
by Anna Bennett
Series: Debutante Diaries #1
Published by St. Martin's Press on October 30, 2018
Genres: Historical Romance
Pages: 338
Format: Paperback
Source: Library
Amazon Kindle | Amazon Paperback | Audible | Barnes & Noble | Kobo
Goodreads



An heiress with a daring proposal. An earl who's determined to resist her. And a love that just might be written in the stars…

Recently jilted by his fiancée, David Gray, Earl of Ravenport is not in the market for a wife. Even if Gray didn't have his hands full renovating his crumbling country house, it would take more than a bold marriage proposal from a headstrong young beauty to thaw his frozen heart. Gray is confident that spending a week at his ramshackle estate will change her mind about marriage, but every passionate moment he spends with her tempts him to change his…
A talented artist, Miss Fiona Hartley desperately needs her dowry money to pay off a blackmailer set on ruining her sister. The handsome earl seems a sensible choice for a husband…if only she can convince him that romance will play no part. But marrying in name only may prove difficult for Fiona. Gray can't help but be dazzled by her genuine warmth. Yet as their feelings deepen, Fiona's deadline looms. Will her secrets destroy them, or is true love their final destiny?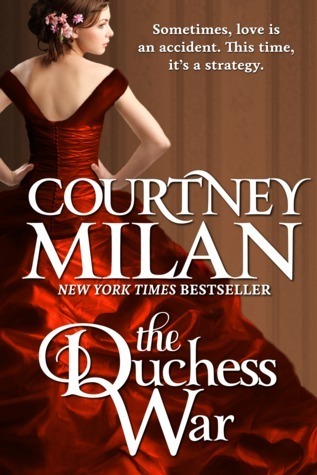 The Duchess War
by Courtney Milan
Series: Brothers Sinister #1
Published by Self-Published on December 8, 2012
Genres: Historical Romance
Pages: 270
Format: eBook
Source: Purchased
Amazon Kindle | Amazon Paperback | Audible | Barnes & Noble | Kobo
Goodreads


Sometimes love is an accident.
This time, it's a strategy.
Miss Minerva Lane is a quiet, bespectacled wallflower, and she wants to keep it that way. After all, the last time she was the center of attention, it ended badly—so badly that she changed her name to escape her scandalous past. Wallflowers may not be the prettiest of blooms, but at least they don't get trampled. So when a handsome duke comes to town, the last thing she wants is his attention.
But that is precisely what she gets.
Because Robert Blaisdell, the Duke of Clermont, is not fooled. When Minnie figures out what he's up to, he realizes there is more to her than her spectacles and her quiet ways. And he's determined to lay her every secret bare before she can discover his. But this time, one shy miss may prove to be more than his match...
I received a complimentary copy of the book from the publisher in exchange for an honest review. This does not affect my opinion of the book or the content of my review.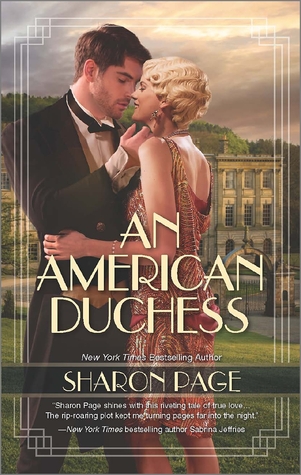 An American Duchess
by Sharon Page
Series: Roaring Twenties #1
Published by Harlequin HQN on September 30, 2014
Genres: Historical Romance
Pages: 384
Format: eArc
Source: publisher
Amazon Kindle | Amazon Paperback | Apple iBooks
Goodreads

Set on a crumbling English manor estate during the height of the Roaring Twenties, an American duchess must decide how much she's willing to risk for the life she truly desires…
It's 1922, and New York heiress Zoe Gifford longs for the freedoms promised by the Jazz Age. Headstrong and brazen, but bound by her father's will to marry before she can access his fortune, Zoe arranges for a brief marriage to Sebastian Hazelton, whose aristocratic British family sorely needs a benefactor.
Once in England, her foolproof plan to wed, inherit and divorce proves more complicated than Zoe had anticipated. Nigel Hazelton, Duke of Langford and Sebastian's older brother, is as austere and imposing as the family's ancestral estate. Still reeling from the Great War, Nigel is now staging a one-man battle against a rapidly changing world—and the outspoken Zoe represents everything he's fighting against.
When circumstances compel Zoe to marry Nigel rather than Sebastian, their heated quarrelling begets passion of another sort. But with Nigel unwilling to change with the times, will Zoe be forced to choose between her husband and her dreams?

Continue reading →
I received a complimentary copy of the book from the Netgalley in exchange for an honest review. This does not affect my opinion of the book or the content of my review.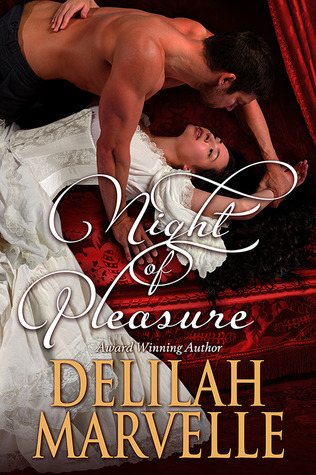 Night of Pleasure
by Delilah Marvelle
Series: School of Gallantry #4
Published by LLC on March 18, 2014
Genres: Historical Romance
Format: eArc
Source: Netgalley
Amazon Kindle
Goodreads


An arranged marriage is daunting, but not as daunting as seducing a spouse whose passions you do not understand...
Derek Charles Holbrook, Viscount Banfield, knew his fate since he was seventeen when his father announced his union to the beautiful but mysterious American girl by the name of Miss Grey. To protect the troubled estate, Derek submits to his father's wishes, not realizing he's about to entangle himself in a hell of a lot more than marriage.
Miss Clementine Henrietta Grey may be worth millions, but not a single coin has ever bought her a smidge of happiness. When she marries the charasmatic and dashing Viscount Banfield, whose only strife in life appears to be the uneven seams in his coat, she finds that siring the heir he wants requires far more than her heart is prepared to give.
Unable to seduce his overly-serious and reluctant wife, Derek realizes his dreams of creating a loving family has turned into a nightmare. But with the unexpected assistance of a retired courtesan and her outrageous school, Derek and Clementine discover that passion is a language spoken not just from the body, but from the mind, heart and soul.
WARNING: This book is Rated Double S (Sweaty & Sinful) and contains strong language and sexual content which may cause respectable people to swoon.
This quirky, sexy and scandalous Regency/Victorian Historical Romance is part of a series.THE SCHOOL OF GALLANTRY SERIES:Book 1, Mistress of PleasureBook 2, Lord of PleasureBook 3, Lady of PleasureBook 3.5, Romancing Lady StoneBook 4, Night of PleasureBook 5, Master of Pleasure
My Review Continue reading →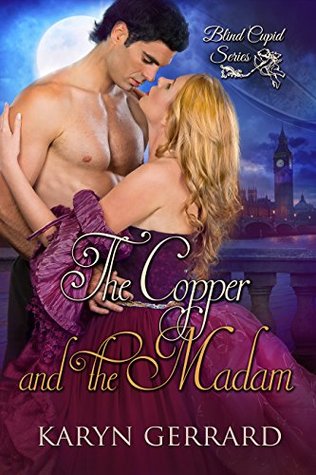 The Copper and the Madam
by Karyn Gerrard
Series: Blind Cupid #3
Published by Decadent Publishing on December 10, 2013
Genres: Historical Romance
Format: eBook
Amazon Kindle
Goodreads


In 1897 London, Detective Sergeant Rory Kerrigan never expected to find love among the crime-ridden streets he's vowed to protect. His wretched past has hardened his heart, keeping emotion from his life. This ensured no interference with his police work. Yet an unlikely woman finds a way around his defenses.
Rea is owner of the brothel, The Blind Cupid, and harbors a desolate past of her own. As a result, she trusts no man. However it is hard to deny the ruggedly handsome Rory is everything honorable and appealing. He awakens feelings she's never experienced before.
A grisly murder has Rory and Rea determined to bring the killer to justice. As danger lurks, secrets are revealed and passion ignites between them. Despite the obstacles, will the copper and the madam acknowledge their mutual yearning even at the peril of their lives?
My Review Continue reading →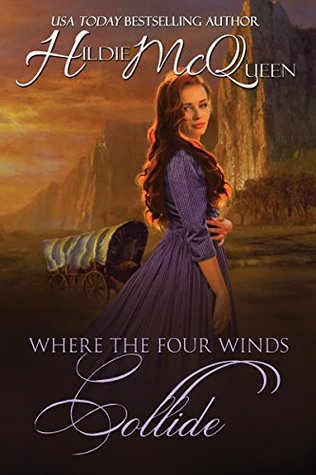 Where the Four Winds Collide
by Hildie McQueen
on February 21, 2013
Genres: Historical Romance
Pages: 150
Format: eBook
Source: Blog Tour Host
Amazon Kindle
Goodreads


Adeline Buckley escapes her abusive father only to find herself in a brothel, on a stagecoach to the untamed west and married to a stranger, all in that order. Plotting another escape becomes harder, the more she gets to know her new husband.
Jackson Pruitt didn't expect a secretive mail order bride to show up the same week cattle wrestlers absconded with a large part of his herd. The bigger surprise was the loveliness of the woman. Why would a beauty like her need to travel so far to marry?
Jackson and Adeline learn that secrets and marriage do not go hand-in-hand when both of their pasts comes knocking and both have to come to grips with the reality, that sometimes trust comes only after you lose it all.
My Review Continue reading →
I received a complimentary copy of the book from the Netgalley in exchange for an honest review. This does not affect my opinion of the book or the content of my review.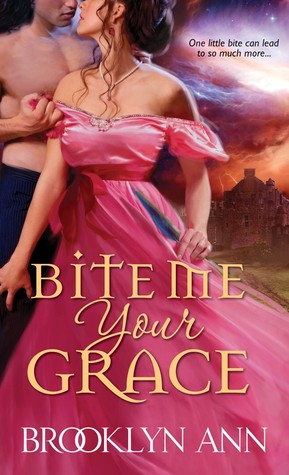 Bite Me, Your Grace
by Brooklyn Ann
Series: Scandals with Bite #1
Published by Sourcebooks Casablanca on April 2, 2013
Genres: Historical Romance, Paranormal Romance
Pages: 352
Format: eArc
Source: Netgalley
Amazon Kindle | Amazon Paperback
Goodreads


England's "vampire craze" causes much vexation for the Lord Vampire of London, Ian Ashton. To save his reputation, Ian enlists aspiring authoress Angelica Winthrop without realizing she has hidden plans of her own.
Angelica Winthrop's life goal is to ruin her reputation, avoid marriage, and become a gothic authoress like her idol, Mary Shelley. To find inspiration for her new story, she breaks into the home of Ian Ashton, Duke of Burnrath, not knowing she will be coming up against the Lord Vampire of London. Romance sparks and reputations are at stake. But who knows the real difference between fact and fiction?
My Review Continue reading →
I received a complimentary copy of the book from the in exchange for an honest review. This does not affect my opinion of the book or the content of my review.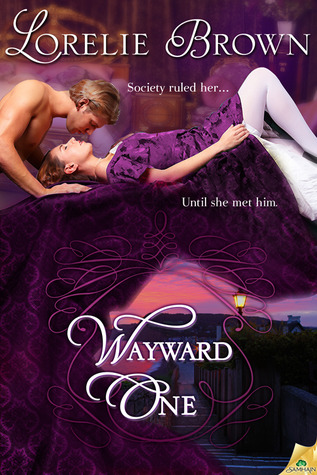 Wayward One
by Lorelie Brown
Series: Waywroth Academy #1
Published by Samhain Publishing on February 5, 2013
Genres: Historical Romance
Pages: 335
Format: eArc
Goodreads


He'll protect her with every vicious bone in his body.
During her ten years at the prestigious Waywroth Academy, Sera Miller clung to a strict code of propriety to shield herself from rumors that she isn't an orphan at all. She's a bastard. Now she wishes she had never allowed her friends to talk her into snooping into the mysterious source of her tuition.
Her benefactor isn't the unknown father she dreamed of one day meeting, but Fletcher Thomas—underworld tycoon, gambling den owner, and a man so dangerously mesmerizing that he could spark the scandal Sera has worked so hard to avoid.
Fletcher is only two steps away from leaving the life of crime he inherited from his father. First he plans to join an aboveboard railroad consortium, then claim the one thing his ill-gotten gains have kept safe all these years—Sera.
With every wicked caress, Sera fights harder to remember society's rules and reject the painful memories his touch resurrects. Accepting Fletcher's love means accepting her past—a risk too great for a woman who has always lived in the shadows. No matter how safe she feels in his arms.
Warning: This book contains a do-gooder heroine, an accidentally charming hero with tendencies toward caveman-itis, inappropriate household décor and fabulous sex against a wall.
My Review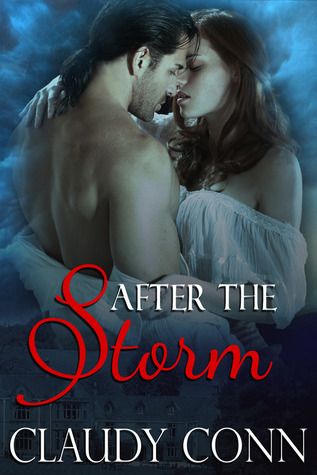 After the Storm
by Claudy Conn, Claudette Williams
Published by Amazon Digital Services LLC on February 4, 2013
Genres: Historical Romance
Pages: 250
Format: eBook
Source: Purchased
Amazon Kindle
Goodreads


No matter what her family and friends say, Jenny knows she will never fall in love again. How can she, when her childhood sweetheart was one of the countless killed at Waterloo?
So when the Earl of Danfield proposes a marriage of convenience, it seems the perfect solution. He will secure his inheritance, and she will be spared the necessity of being paraded in society, forced to dance and flirt and do all the things her broken heart cannot do. His proposal will give her what she wants most. Peace.
But peace is the last thing she finds in her marriage. Her growing attraction to the earl brings with it guilt that she's betraying her beloved Johnny. Her mother-in-law considers her an interloper. Her husband's former lover makes it clear she doesn't want it to be former. And when a supposed prank nearly kills her, Jenny has to wonder—now that the earl's inheritance is assured, has she become an inconvenience to be eliminated?
**note: this is an updated version of an earlier novel written as Claudette Williams. The updated versions of Claudy's Claudette Williams titles are more sexually explicit than the original versions.