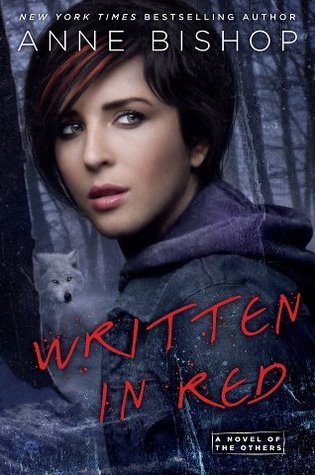 Written in Red
by Anne Bishop
Series: The Others #1
Published by Roc on March 5, 2013
Genres: Urban Fantasy
Pages: 433
Format: Hardcover
Amazon Kindle | Amazon Paperback
Goodreads


As a cassandra sangue, or blood prophet, Meg Corbyn can see the future when her skin is cut—a gift that feels more like a curse. Meg's Controller keeps her enslaved so he can have full access to her visions. But when she escapes, the only safe place Meg can hide is at the Lakeside Courtyard—a business district operated by the Others.
Shape-shifter Simon Wolfgard is reluctant to hire the stranger who inquires about the Human Liaison job. First, he senses she's keeping a secret, and second, she doesn't smell like human prey. Yet a stronger instinct propels him to give Meg the job. And when he learns the truth about Meg and that she's wanted by the government, he'll have to decide if she's worth the fight between humans and the Others that will surely follow.
My Review Continue reading →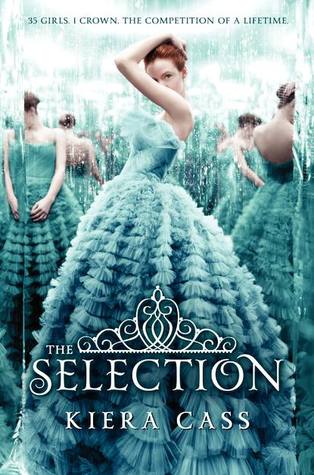 The Selection
by Kiera Cass
Series: The Selection #1
Published by HarperTeen on April 24th 2012
Genres: Dystopian, Young Adult
Pages: 336
Source: Library
Amazon Kindle | Amazon Paperback
Goodreads


For thirty-five girls, the Selection is the chance of a lifetime. The opportunity to escape the life laid out for them since birth. To be swept up in a world of glittering gowns and priceless jewels. To live in a palace and compete for the heart of gorgeous Prince Maxon.
But for America Singer, being Selected is a nightmare. It means turning her back on her secret love with Aspen, who is a caste below her. Leaving her home to enter a fierce competition for a crown she doesn't want. Living in a palace that is constantly threatened by violent rebel attacks.
Then America meets Prince Maxon. Gradually, she starts to question all the plans she's made for herself—and realizes that the life she's always dreamed of may not compare to a future she never imagined.
My Review Continue reading →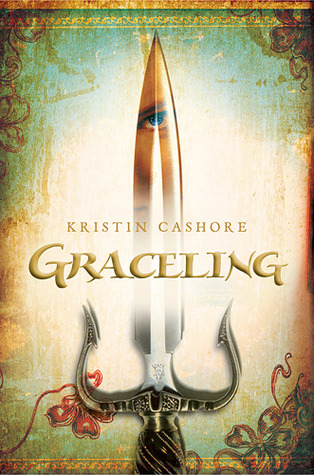 Graceling (Graceling Realm, #1)
by Kristin Cashore
Published by Harcourt on October 1st 2008
Genres: Action & Adventure, Adolescence, Fantasy, Fantasy & Magic, General, Girls & Women, Social Issues, Social Themes, Young Adult, Young Adult Fiction
Pages: 471
Source: Library
Goodreads


Katsa has been able to kill a man with her bare hands since she was eight - she's a Graceling, one of the rare people in her land born with an extreme skill. As niece of the king, she should be able to live a life of privilege, but Graced as she is with killing, she is forced to work as the king's thug.
When she first meets Prince Po, Graced with combat skills, Katsa has no hint of how her life is about to change.
She never expects to become Po's friend.
She never expects to learn a new truth about her own Grace - or about a terrible secret that lies hidden far away...
My Review Continue reading →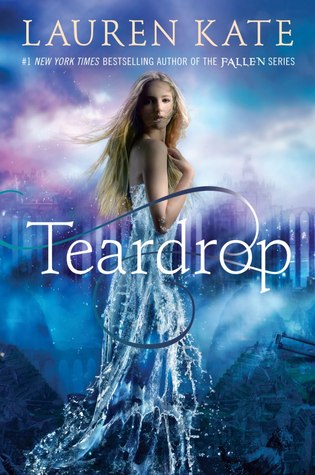 Teardrop
by Lauren Kate
Series: Teardrop #1
Published by Delacorte Books for Young Readers on October 22, 2013
Pages: 441
Format: Hardcover
Source: Library
Amazon Kindle | Barnes & Noble
Goodreads


Never, ever cry...
Seventeen-year-old Eureka won't let anyone close enough to feel her pain. After her mother was killed in a freak accident, the things she used to love hold no meaning. She wants to escape, but one thing holds her back: Ander, the boy who is everywhere she goes, whose turquoise eyes are like the ocean. And then Eureka uncovers an ancient tale of romance and heartbreak, about a girl who cried an entire continent into the sea. Suddenly her mother's death and Ander's appearance seem connected, and her life takes on dark undercurrents that don't make sense. Can everything you love be washed away?

Continue reading →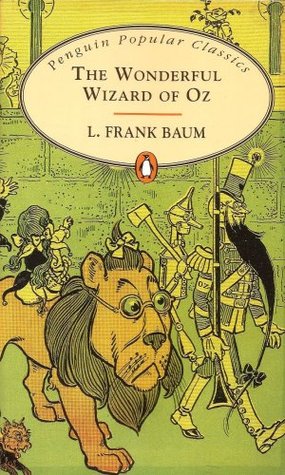 The Wonderful Wizard of Oz (Oz, #1)
by L. Frank Baum, W.W. Denslow
Published by Penguin on January 1st 1970
Genres: Classics, Fantasy, Fiction
Pages: 156
Source: Library
Amazon Kindle
Goodreads


Follow the yellow brick road!
Dorothy thinks she's lost forever when a tornado whirls her and her dog, Toto, into a magical world. To get home, she must find the wonderful wizard in the Emerald City of Oz. On the way she meets the Scarecrow, the Tin Woodman and the Cowardly Lion. But the Wicked Witch of the West has her own plans for the new arrival - will Dorothy ever see Kansas again?
My Review Continue reading →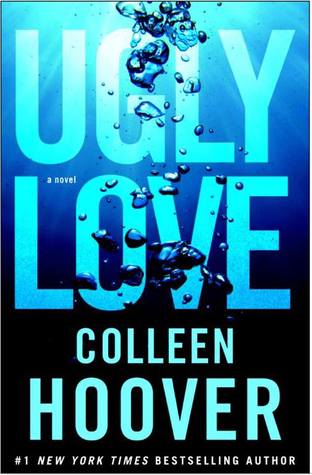 Ugly Love
by Colleen Hoover
Published by Atria Books on August 5th 2014
Genres: New Adult
Pages: 337
Source: Library
Amazon Kindle | Amazon Paperback
Goodreads


When Tate Collins meets airline pilot Miles Archer, she knows it isn't love at first sight. They wouldn't even go so far as to consider themselves friends. The only thing Tate and Miles have in common is an undeniable mutual attraction. Once their desires are out in the open, they realize they have the perfect set-up. He doesn't want love, she doesn't have time for love, so that just leaves the sex. Their arrangement could be surprisingly seamless, as long as Tate can stick to the only two rules Miles has for her.
Never ask about the past.Don't expect a future.
They think they can handle it, but realize almost immediately they can't handle it at all.
Hearts get infiltrated.Promises get broken.Rules get shattered.Love gets ugly.
My Review Continue reading →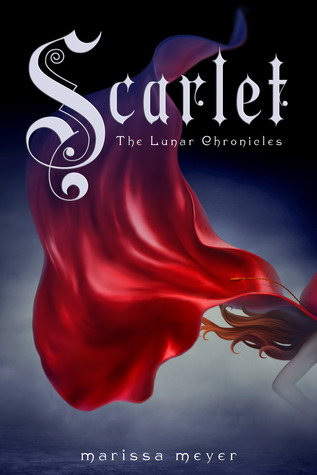 Scarlet
by Marissa Meyer
Series: The Lunar Chronicles #2
Published by Feiwel and Friends on February 5th 2013
Genres: Dystopian, Young Adult
Pages: 452
Source: Library
Amazon Kindle | Amazon Paperback
Goodreads


Cinder, the cyborg mechanic, returns in the second thrilling installment of the bestselling Lunar Chronicles. She's trying to break out of prison—even though if she succeeds, she'll be the Commonwealth's most wanted fugitive.
Halfway around the world, Scarlet Benoit's grandmother is missing. It turns out there are many things Scarlet doesn't know about her grandmother or the grave danger she has lived in her whole life. When Scarlet encounters Wolf, a street fighter who may have information as to her grandmother's whereabouts, she is loath to trust this stranger, but is inexplicably drawn to him, and he to her. As Scarlet and Wolf unravel one mystery, they encounter another when they meet Cinder. Now, all of them must stay one step ahead of the vicious Lunar Queen Levana, who will do anything for the handsome Prince Kai to become her husband, her king, her prisoner.
My Review Continue reading →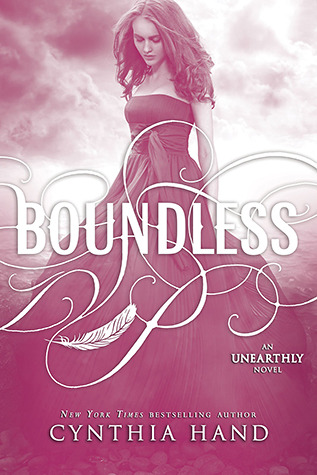 Boundless
by Cynthia Hand
Series: Unearthly #3
Published by HarperTeen on January 22nd 2013
Pages: 448
Source: Library
Amazon Kindle | Amazon Paperback
Goodreads


The past few years have held more surprises than part-angel Clara Gardner could ever have anticipated. Yet from the dizzying highs of first love, to the agonizing low of losing someone close to her, the one thing she can no longer deny is that she was never meant to live a normal life.
Since discovering the special role she plays among the other angel-bloods, Clara has been determined to protect Tucker Avery from the evil that follows her . . . even if it means breaking both their hearts. Leaving town seems like the best option, so she's headed back to California - and so is Christian Prescott, the irresistible boy from the vision that started her on this journey in the first place.
As Clara makes her way in a world that is frighteningly new, she discovers that the fallen angel who attacked her is watching her every move. And he's not the only one. . . . With the battle against the Black Wings looming, Clara knows she must finally fulfill her destiny. But it won't come without sacrifices and betrayal.
In the riveting finale of the Unearthly series, Clara must decide her fate once and for all.
My Review Continue reading →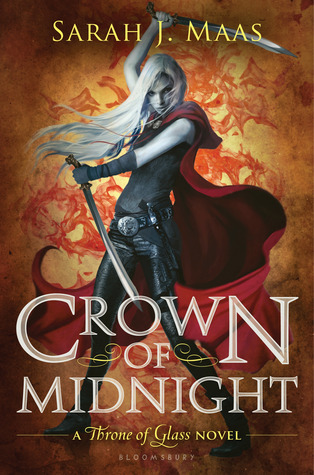 Crown of Midnight (Throne of Glass, #2)
by Sarah J. Maas
Published by Bloomsbury USA Childrens on August 27th 2013
Genres: Fantasy, Young Adult
Pages: 418
Source: Library
Amazon Kindle | Amazon Paperback
Goodreads


"A line that should never be crossed is about to be breached.
It puts this entire castle in jeopardy—and the life of your friend."
From the throne of glass rules a king with a fist of iron and a soul as black as pitch. Assassin Celaena Sardothien won a brutal contest to become his Champion. Yet Celaena is far from loyal to the crown. She hides her secret vigilantly; she knows that the man she serves is bent on evil.
Keeping up the deadly charade becomes increasingly difficult when Celaena realizes she is not the only one seeking justice. As she tries to untangle the mysteries buried deep within the glass castle, her closest relationships suffer. It seems no one is above questioning her allegiances—not the Crown Prince Dorian; not Chaol, the Captain of the Guard; not even her best friend, Nehemia, a foreign princess with a rebel heart.
Then one terrible night, the secrets they have all been keeping lead to an unspeakable tragedy. As Celaena's world shatters, she will be forced to give up the very thing most precious to her and decide once and for all where her true loyalties lie... and whom she is ultimately willing to fight for.
My Review Continue reading →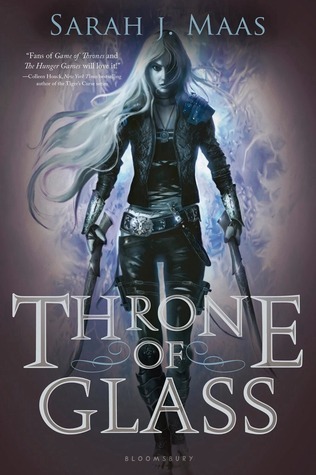 Throne of Glass
by Sarah J. Maas
Series: Throne of Glass #1
on August 7th 2012
Genres: Fantasy, Young Adult
Pages: 404
Source: Library
Amazon Kindle | Amazon Paperback
Goodreads


An alternate cover edition can be found here.
After serving out a year of hard labor in the salt mines of Endovier for her crimes, 18-year-old assassin Celaena Sardothien is dragged before the Crown Prince. Prince Dorian offers her her freedom on one condition: she must act as his champion in a competition to find a new royal assassin.
Her opponents are men-thieves and assassins and warriors from across the empire, each sponsored by a member of the king's council. If she beats her opponents in a series of eliminations, she'll serve the kingdom for four years and then be granted her freedom. Celaena finds her training sessions with the captain of the guard, Westfall, challenging and exhilirating. But she's bored stiff by court life. Things get a little more interesting when the prince starts to show interest in her... but it's the gruff Captain Westfall who seems to understand her best.
Then one of the other contestants turns up dead... quickly followed by another. Can Celaena figure out who the killer is before she becomes a victim? As the young assassin investigates, her search leads her to discover a greater destiny than she could possibly have imagined.
My Review Continue reading →