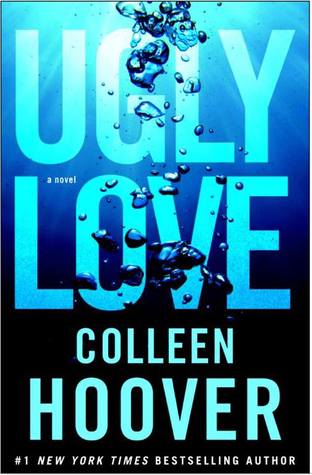 Ugly Love
by Colleen Hoover
Published by Atria Books on August 5th 2014
Genres: New Adult
Pages: 337
Source: Library
Amazon Kindle | Amazon Paperback
Goodreads


When Tate Collins meets airline pilot Miles Archer, she knows it isn't love at first sight. They wouldn't even go so far as to consider themselves friends. The only thing Tate and Miles have in common is an undeniable mutual attraction. Once their desires are out in the open, they realize they have the perfect set-up. He doesn't want love, she doesn't have time for love, so that just leaves the sex. Their arrangement could be surprisingly seamless, as long as Tate can stick to the only two rules Miles has for her.
Never ask about the past.Don't expect a future.
They think they can handle it, but realize almost immediately they can't handle it at all.
Hearts get infiltrated.Promises get broken.Rules get shattered.Love gets ugly.
My Review Continue reading →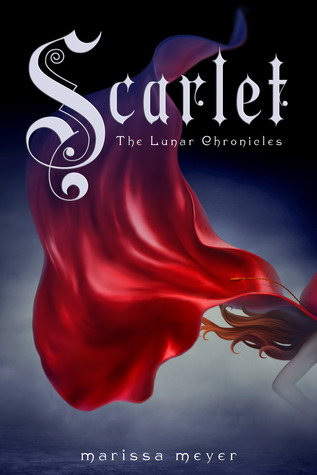 Scarlet
by Marissa Meyer
Series: The Lunar Chronicles #2
Published by Feiwel and Friends on February 5th 2013
Genres: Dystopian, Young Adult
Pages: 452
Source: Library
Amazon Kindle | Amazon Paperback
Goodreads


Cinder, the cyborg mechanic, returns in the second thrilling installment of the bestselling Lunar Chronicles. She's trying to break out of prison—even though if she succeeds, she'll be the Commonwealth's most wanted fugitive.
Halfway around the world, Scarlet Benoit's grandmother is missing. It turns out there are many things Scarlet doesn't know about her grandmother or the grave danger she has lived in her whole life. When Scarlet encounters Wolf, a street fighter who may have information as to her grandmother's whereabouts, she is loath to trust this stranger, but is inexplicably drawn to him, and he to her. As Scarlet and Wolf unravel one mystery, they encounter another when they meet Cinder. Now, all of them must stay one step ahead of the vicious Lunar Queen Levana, who will do anything for the handsome Prince Kai to become her husband, her king, her prisoner.
My Review Continue reading →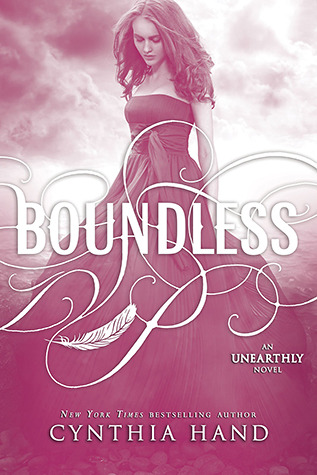 Boundless
by Cynthia Hand
Series: Unearthly #3
Published by HarperTeen on January 22nd 2013
Pages: 448
Source: Library
Amazon Kindle | Amazon Paperback
Goodreads


The past few years have held more surprises than part-angel Clara Gardner could ever have anticipated. Yet from the dizzying highs of first love, to the agonizing low of losing someone close to her, the one thing she can no longer deny is that she was never meant to live a normal life.
Since discovering the special role she plays among the other angel-bloods, Clara has been determined to protect Tucker Avery from the evil that follows her . . . even if it means breaking both their hearts. Leaving town seems like the best option, so she's headed back to California - and so is Christian Prescott, the irresistible boy from the vision that started her on this journey in the first place.
As Clara makes her way in a world that is frighteningly new, she discovers that the fallen angel who attacked her is watching her every move. And he's not the only one. . . . With the battle against the Black Wings looming, Clara knows she must finally fulfill her destiny. But it won't come without sacrifices and betrayal.
In the riveting finale of the Unearthly series, Clara must decide her fate once and for all.
My Review Continue reading →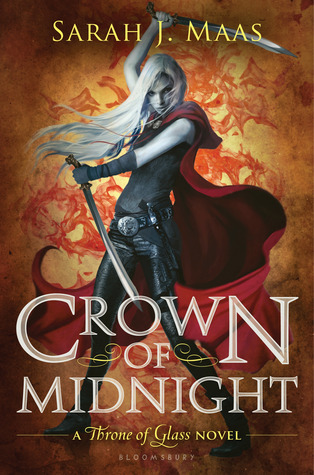 Crown of Midnight (Throne of Glass, #2)
by Sarah J. Maas
Published by Bloomsbury USA Childrens on August 27th 2013
Genres: Fantasy, Young Adult
Pages: 418
Source: Library
Amazon Kindle | Amazon Paperback
Goodreads


"A line that should never be crossed is about to be breached.
It puts this entire castle in jeopardy—and the life of your friend."
From the throne of glass rules a king with a fist of iron and a soul as black as pitch. Assassin Celaena Sardothien won a brutal contest to become his Champion. Yet Celaena is far from loyal to the crown. She hides her secret vigilantly; she knows that the man she serves is bent on evil.
Keeping up the deadly charade becomes increasingly difficult when Celaena realizes she is not the only one seeking justice. As she tries to untangle the mysteries buried deep within the glass castle, her closest relationships suffer. It seems no one is above questioning her allegiances—not the Crown Prince Dorian; not Chaol, the Captain of the Guard; not even her best friend, Nehemia, a foreign princess with a rebel heart.
Then one terrible night, the secrets they have all been keeping lead to an unspeakable tragedy. As Celaena's world shatters, she will be forced to give up the very thing most precious to her and decide once and for all where her true loyalties lie... and whom she is ultimately willing to fight for.
My Review Continue reading →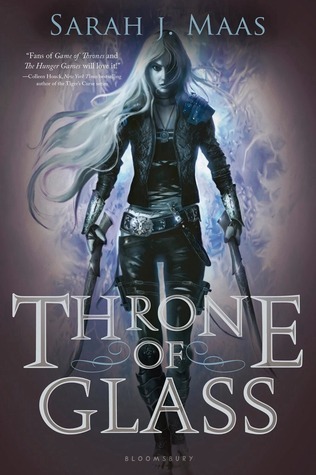 Throne of Glass
by Sarah J. Maas
Series: Throne of Glass #1
on August 7th 2012
Genres: Fantasy, Young Adult
Pages: 404
Source: Library
Amazon Kindle | Amazon Paperback
Goodreads


An alternate cover edition can be found here.
After serving out a year of hard labor in the salt mines of Endovier for her crimes, 18-year-old assassin Celaena Sardothien is dragged before the Crown Prince. Prince Dorian offers her her freedom on one condition: she must act as his champion in a competition to find a new royal assassin.
Her opponents are men-thieves and assassins and warriors from across the empire, each sponsored by a member of the king's council. If she beats her opponents in a series of eliminations, she'll serve the kingdom for four years and then be granted her freedom. Celaena finds her training sessions with the captain of the guard, Westfall, challenging and exhilirating. But she's bored stiff by court life. Things get a little more interesting when the prince starts to show interest in her... but it's the gruff Captain Westfall who seems to understand her best.
Then one of the other contestants turns up dead... quickly followed by another. Can Celaena figure out who the killer is before she becomes a victim? As the young assassin investigates, her search leads her to discover a greater destiny than she could possibly have imagined.
My Review Continue reading →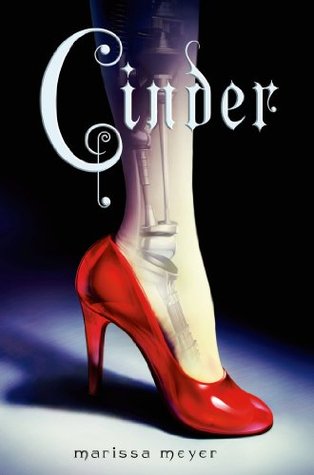 Cinder
by Marissa Meyer
Series: The Lunar Chronicles #1
Published by Feiwel & Friends on January 3rd 2012
Genres: Dystopian, Young Adult
Pages: 390
Source: Library
Amazon Kindle | Amazon Paperback
Goodreads


Humans and androids crowd the raucous streets of New Beijing. A deadly plague ravages the population. From space, a ruthless lunar people watch, waiting to make their move. No one knows that Earth's fate hinges on one girl.
Cinder, a gifted mechanic, is a cyborg. She's a second-class citizen with a mysterious past, reviled by her stepmother and blamed for her stepsister's illness. But when her life becomes intertwined with the handsome Prince Kai's, she suddenly finds herself at the center of an intergalactic struggle, and a forbidden attraction. Caught between duty and freedom, loyalty and betrayal, she must uncover secrets about her past in order to protect her world's future.
My Review Continue reading →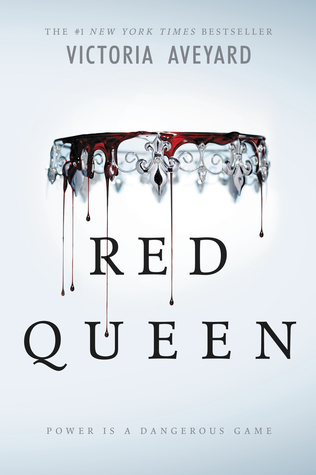 Red Queen
by Victoria Aveyard
Series: Red Queen #1
Published by HarperTeen on February 10th 2015
Genres: Young Adult, Fantasy
Pages: 383
Format: Hardcover
Source: Library
Amazon Kindle | Amazon Paperback
Goodreads


This is a world divided by blood – red or silver.
The Reds are commoners, ruled by a Silver elite in possession of god-like superpowers. And to Mare Barrow, a seventeen-year-old Red girl from the poverty-stricken Stilts, it seems like nothing will ever change.
That is, until she finds herself working in the Silver Palace. Here, surrounded by the people she hates the most, Mare discovers that, despite her red blood, she possesses a deadly power of her own. One that threatens to destroy the balance of power.
Fearful of Mare's potential, the Silvers hide her in plain view, declaring her a long-lost Silver princess, now engaged to a Silver prince. Despite knowing that one misstep would mean her death, Mare works silently to help the Red Guard, a militant resistance group, and bring down the Silver regime.
But this is a world of betrayal and lies, and Mare has entered a dangerous dance – Reds against Silvers, prince against prince, and Mare against her own heart.
My Review Continue reading →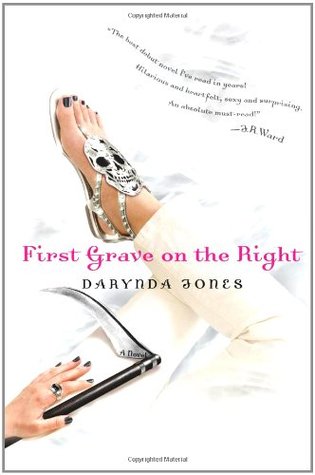 First Grave on the Right
by Darynda Jones
Series: Charley Davidson, #1
Published by St. Martin's Press on February 1st 2011
Genres: Urban Fantasy
Pages: 310
Source: Library
Amazon Kindle | Amazon Paperback
Goodreads


This whole grim reaper thing should have come with a manual.Or a diagram of some kind.A flow chart would have been nice.
Charley Davidson is a part-time private investigator and full-time grim reaper. Meaning, she sees dead people. Really. And it's her job to convince them to "go into the light." But when these very dead people have died under less than ideal circumstances (like murder), sometimes they want Charley to bring the bad guys to justice. Complicating matters are the intensely hot dreams she's been having about an entity who has been following her all her life...and it turns out he might not be dead after all. In fact, he might be something else entirely. But what does he want with Charley? And why can't she seem to resist him? And what does she have to lose by giving in?
With scorching-hot tension and high-octane humor, First Grave on the Right is your signpost to paranormal suspense of the highest order.
My Review: Continue reading →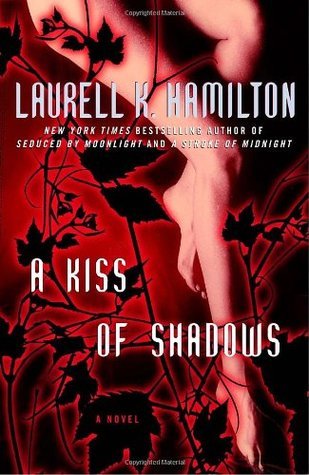 A Kiss of Shadows
by Laurell K. Hamilton
Series: Merry Gentry #1
Published by Ballantine Books on March 28, 2006
Genres: Urban Fantasy
Pages: 468
Format: AudioBook
Source: Library
Amazon Kindle | Barnes & Noble
Goodreads


My name is Meredith 'Merry' Gentry, but of course it's not my real name. I dare not even whisper my true name after dark for fear that one hushed word will travel over the night winds to the soft ear of my aunt, the Queen of Air and Darkness. She wants me dead. I don't even know why...
I fled the high court of Faerie three years ago and have been in hiding ever since. As Merry Gentry, I am a private investigator for the Grey Detective Agency: Supernatural Problems, Magical Solutions. My magical skills, scorned at the courts of Faerie, are valued in the human world. Even by human standards, my magic isn't flashy, which is fine by me. Flashy attracts attention and I can't afford that.
Rumour has it that I am dead. Not quite. I am Princess Meredith NicEssus. To speak that name after dark is to call down a knock upon your door from a hand that can kill you with a touch. I have been careful, but not careful enough. The shadows have found me, and they are going to take me back home, one way or another.
So the running is over. But the fighting has just begun...
Rich, sensual, brimming with dangerous magic, A Kiss of Shadows is a dazzling tour-de-force where folklore, fantasy and erotically charged adventure collide.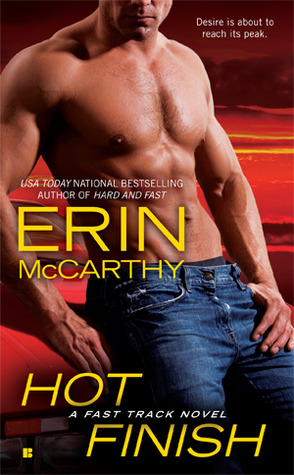 Hot Finish
by Erin McCarthy
Series: Fast Track #3
Published by Berkley on August 3rd 2010
Genres: Contemporary Romance
Pages: 284
Format: Paperback
Source: Library
Amazon Kindle | Amazon Paperback
Goodreads


Desire is about to reach its peak.
Suzanne Jefferson is broke, which is why she's given up charity work for wedding planning. Fortunately, she has a high-profile client-and best of all, he's paid in advance. There are just two teensy problems: the bride is a bona fide bridezilla, and Suzanne's stock racer ex- husband is the best man. At least she thought he was her ex-husband...