Library Book Review: 'City of Bones' by Cassandra Clare
December 13, 2021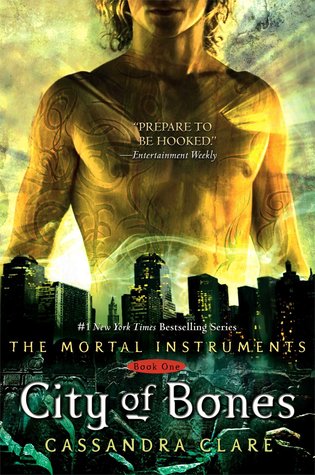 City of Bones (The Mortal Instruments, #1)
by
Cassandra Clare
Series:
The Mortal Instruments #1
Published by
Margaret K. McElderry Books
on March 27, 2007
Genres:
Young Adult Fantasy
,
Young Adult Paranormal
Format:
Paperback
Source:
Library
Goodreads
Purchase at
Amazon
|
Barnes & Noble
|
Kobo

When fifteen-year-old Clary Fray heads out to the Pandemonium Club in New York City, she hardly expects to witness a murder― much less a murder committed by three teenagers covered with strange tattoos and brandishing bizarre weapons. Then the body disappears into thin air. It's hard to call the police when the murderers are invisible to everyone else and when there is nothing―not even a smear of blood―to show that a boy has died. Or was he a boy?
This is Clary's first meeting with the Shadowhunters, warriors dedicated to ridding the earth of demons. It's also her first encounter with Jace, a Shadowhunter who looks a little like an angel and acts a lot like a jerk. Within twenty-four hours Clary is pulled into Jace's world with a vengeance when her mother disappears and Clary herself is attacked by a demon. But why would demons be interested in ordinary mundanes like Clary and her mother? And how did Clary suddenly get the Sight? The Shadowhunters would like to know...
---
I've had City of Bones by Cassandra Clare on my TBR for quite some time. I didn't have a copy of it, so I borrowed it from my library to finally read it.
Storyline/My Thoughts: First, let me say, I saw the movie and the tv show before reading the book, and I usually don't read the book if I've already seen the movie/tv production of it. It's a big issue since I know I will be disappointed due to how much they cut out of the book to make into a movie/tv show. I'm going to say they didn't stick to the book when I watched the movie/tv show. 
I wish I would've read this book when I was younger and first released. I most likely would've given it more stars and liked it more. Don't get me wrong, and I did enjoy some parts of the story. I found some of the characters annoying and was bothered by the ending of this book. (I was bothered by the storyline at the end when I saw it in the movie/tv show, so I knew what I was expecting.)
Here's a little bit of the storyline before diving into what I did and didn't like about the book. Clary Fray is an ordinary girl until she is with her friend Simon at a club one day. She ends up witnessing someone getting murdered, and no one else can see it but her. She's shocked and confused until she finds out about the Shadowhunters that protect the humans from demons. She ends up in this crazy world, and her mother ends up getting kidnapped, so now she has to figure it out on her own. It will be a crazy time for a teenager who thought she was normal.
Here are things I did enjoy about the book:
Luke Garroway and Magnus Bane. Yes, I know they are not the main characters, but they stole the book for me. Luke should've bothered me at first due to how he reacted in a particular part of the book toward Clary, but in the end, he redeemed himself. He was there for Clary, and he told her the truth. There was also Magnus Bane, who had a brief role in this book, but he won me over with the stance of the Shadowhunters and the other Downworlders. I liked his character in the tv show/movie, too, so I already knew I would like him in the book.
Clary Fray won me over, too, on how she handled learning about the Shadowhunter world. She had no clue that there were creatures around her and shadow hunters going after these creatures all this time. She was a natural after hanging with the other shadow hunters (once they accepted her.)
Things that drove me crazy:
I can't stand Jace Wayland. Yes, I said it. I didn't like him from the beginning to the end. I didn't like how he treated everyone, especially Clary. It became worst with how much I didn't like him at the end of the book. Dude, you trusted someone you knew only for a few seconds over people you've known forever. Geez!!
The bad guy makes an appearance, but briefly, and I found it rushed. It was also not a shocker on who the bad guy was to Clary. (This is without watching the tv show/movie. I would've figured it out.) I also had an eerie suspicion that the author had the story go a route that I didn't want it to go to because it was getting weird. (if that makes sense, without giving anything away.)
Simon drove me crazy, too. He drove me crazy in the tv show/movie, too, so I had a feeling I wouldn't like him in the book, too.
This book has a love triangle, although Clary has no clue her friend has liked her for many years now. This drove me crazy.
Other than those things, the book was okay. I give it three stars. I wish I could've given it more. Again, I think if I would've read this book when I was younger, I would've enjoyed it more (except for the weird ending). I love stories that involve angels, demons, vampires, werewolves, fae, etc.
Standalone or Part of Series: It's part of the Mortal Instruments series, and I would recommend reading in order.
Cliffhanger: Yes.
Would I recommend this book? I would recommend this book to YA readers who enjoy fictional paranormal worlds.

This post contains affiliate links you can use to purchase the book. If you buy the book using that link, I will receive a small commission from the sale. It will help sponsor future giveaways but costs you nothing extra. You can read the full disclosure underneath the Privacy Policy.
---
---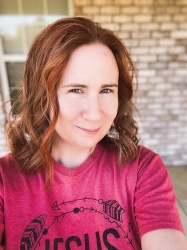 Latest posts by FranJessca
(see all)