Review: 'Shadow and Bone' by Leigh Bardugo
March 30, 2021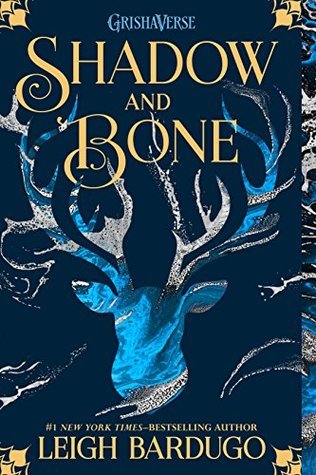 Shadow and Bone
by
Leigh Bardugo
Series:
Shadow and Bone #1
,
Grishaverse #1
Published by
Square Fish
on June 5, 2017
Genres:
Young Adult Fantasy
Format:
Paperback
Source:
Purchased
Goodreads
Purchase at
Amazon
|
Barnes & Noble
|
Kobo

Surrounded by enemies, the once-great nation of Ravka has been torn in two by the Shadow Fold, a swath of near impenetrable darkness crawling with monsters who feast on human flesh. Now its fate may rest on the shoulders of one lonely refugee.
Alina Starkov has never been good at anything. But when her regiment is attacked on the Fold and her best friend is brutally injured, Alina reveals a dormant power that saves his life—a power that could be the key to setting her war-ravaged country free. Wrenched from everything she knows, Alina is whisked away to the royal court to be trained as a member of the Grisha, the magical elite led by the mysterious Darkling.
Yet nothing in this lavish world is what it seems. With darkness looming and an entire kingdom depending on her untamed power, Alina will have to confront the secrets of the Grisha . . . and the secrets of her heart.
Shadow and Bone is the first installment in Leigh Bardugo's Grisha Trilogy.
---
I've had Shadow and Bone by Leigh Bardugo on my TBR for a while now. I needed to finally read it since the book series has been adapted into a Netflix series. (The trailer had me intrigued the minute I saw it and knew I had to push this series up on my TBR to read.) I'm so glad I made time to read it, and now I'm onto the second book. (Yup, it's that good that I couldn't wait to start the second book.)
Storyline/My Thoughts: First, let me say I finished Shadow and Bone in one day. It's been a LONG time I read a book in one day. I gave the first book to the Shadow and Bone Trilogy five stars and can't wait to continue reading this trilogy/series. I've found a new author who is becoming an auto-buy author. I'm already buying all her books to add to my library at home. (My husband keeps shaking his head because my library has gone overboard at home. He doesn't understand. I love having the actual books to look at throughout the day in our office area.)
Leigh Bardugo had me from the first page to the last page. I had a hard time putting down this book to do anything else. I even forgot to eat lunch because of this book. Leigh's Bardugo's world-building in this Grishaverse is fantastic, especially since the setting and world are all made-up. I found myself imagining I was in the world with the characters because of how detailed Leigh was in this book.
The main character Alina Starkov is an orphan and works for the First Army as a mapmaker. (There is First and Second Army. One made of humans (no powers) and the other that has powerful Grishas' with different abilities.) Alina is described as a plain-jane without powers. (She's not a plain-jane to me. She's beautiful and unique.) No one notices her until something unexpected happens when her best friend Mal is in danger. Mal is the boy she grew up with, who was also an orphan, and she secretly loves him. (I love when characters fall for their best friends.) Now Alina has the attention of the most potent Grisha ever, known as the Darkling. Alina is forced into a world that she knows nothing about, and she is told she can save the world. She leaves behind everything she has ever known to become something she doesn't believe she can do. Alina is one kick-butt character who would rather not stand up but will do what she has to make things right. (I don't want to give anything away, so trying not to spoil for anyone who hasn't read this trilogy yet.)
I enjoyed the magical elements in this book and getting to know the different Grisha and their powers. The Darkling himself is very mysterious. I didn't know if I liked him or not because of how he came off to Alina. There is something dark about him that he is hiding from everyone and his true intentions with Alina. I liked his character, though, due to the mystery. Also, I loved how Leigh Bardugo described him. Yup, he's one you either like or don't like.
Now, Mal, who is Alina's best friend, was mentioned at the beginning of the book and towards the end. Alina mentions him a lot through the book and how he was always there. I didn't connect with him until towards the end, when he's there for Alina. It took her being on the run for him to realize how much he cares for her.
There is a slight love triangle in this book, but barely. Alina is confused, and I can understand her confusion initially, but then she becomes frustrated. I mean, wouldn't you be confused after being typical one day and a Grisha the next day. The poor girl is supposed to save the world from the Fold (which is the darkness with horrible creatures.)
The book's ending had me on the edge of the seat because I suspected it of going one way, but Alina surprised me. I love her strength and courage. The book leaves readers off with a cliffhanger, so be prepared to pick up the next book right away.
Standalone or Part of Series: It's part of the Shadow and Bone Trilogy. It's also part of the Grishaverse world.
Cliffhanger: Yes.
Would I recommend this book? Yes. If you are a fan of the Young Adult Fantasy genre, you'll enjoy this book/series by Leigh Bardugo.
I can't wait to watch the Netflix tv series now of this series. This is why I'm powering through the Grishaverse books written by Leigh Bardugo. I need to read the books first and then watch the show. I can't wait to see this world and characters come to life.
P.S. I try every time to make my reviews show, but it's impossible when I want to brag about a book I loved.

This post contains affiliate links you can use to purchase the book. If you buy the book using that link, I will receive a small commission from the sale. It will help sponsor future giveaways but costs you nothing extra. You can read the full disclosure underneath the Privacy Policy.
---
---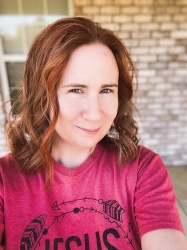 Latest posts by FranJessca
(see all)