Review: 'Fragile Eternity' by Melissa Marr
December 1, 2011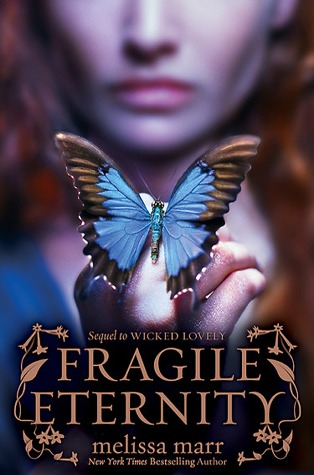 Fragile Eternity
by
Melissa Marr
Series:
Wicked Lovely #3
Published by
Bowen Press
on April 21, 2009
Genres:
Young Adult Fantasy
Format:
Hardcover
Source:
Library
Goodreads
Purchase at
Amazon
|
Apple

Seth never expected he would want to settle down with anyone - but that was before Aislinn. She is everything he'd ever dreamed of, and he wants to be with her forever. Forever takes on new meaning, though, when your girlfriend is an immortal faery queen.
Aislinn never expected to rule the very creatures who'd always terrified her - but that was before Keenan. He stole her mortality to make her a monarch, and now she faces challenges and enticements beyond any she'd ever imagined.
In Melissa Marr's third mesmerizing tale of Faerie, Seth and Aislinn struggle to stay true to themselves and each other in a milieu of shadowy rules and shifting allegiances, where old friends become new enemies and one wrong move could plunge the Earth into chaos.
My Review
(Originally Reviewed on Mrs. Papillion aka "The Book Worm")
In "Fragile Eternity," it picks up from the story of Aislinn, Keenan, and Seth. Aislinn is trying to adjust to being the Summer Queen and Keenan's partner. She's also still seeing Seth, her mortal boyfriend. Although, Seth in this book is showing jealousy signs and wants to be there for Aislinn more and he doesn't want to be the vulnerable human anymore. Keenan, of course, wants Aislinn to be more than a friend to save the Summer Fairies even when Keenan is still in love with the Winter Queen.
This book has a lot of drama in it. When I say drama…I mean the war is about to break out between the courts and all because of one certain fairy that wants it to happen. What did I like about this book the most was that Seth took it upon himself to make his dream come true. He didn't let anything stop him. I also loved the ending when he confronted Aislinn and then went to the Dark King for help. My favorite character for some reason has always been Niall. I'm glad to read more about him and also know he's adjusting very well to being the Dark King.
What I didn't like about the book was it took a while to peek my attention. It dragged in the beginning and then finally started to pick up at the end. It also went back and forth to other characters that I didn't care about…like Donia and Sorcha. Although, Donia and Sorcha play a significant part in this book, especially Sorcha when it comes to Seth. Maybe the next book will explain more about Sorcha, and I'll be fond of her more. I will say this…I wasn't expecting the ending…and I love Seth even more. =)
I recommend this book for anyone who is a YA lover.
"Ink Exchange" is still my fave in the series. Now onto the next book in the series to find out what happens with Devlin…who happens to be a very mysterious character who I can't wait to learn more about in the series.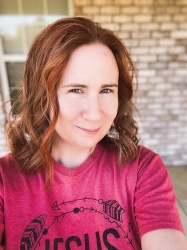 Latest posts by FranJessca
(see all)