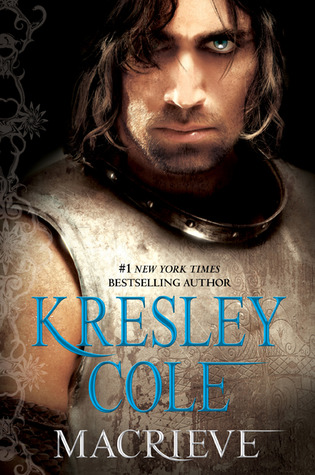 MacRieve
by Kresley Cole
Series: Immortals After Dark #14
Published by Gallery Books on July 2, 2013
Genres: Paranormal Romance
Pages: 358
Format: Hardcover, AudioBook
Source: Purchased
Amazon Kindle | Amazon Paperback | Audible | Barnes & Noble | Kobo
Goodreads


In this pulse-pounding Immortals After Dark tale, #1 New York Times bestselling author Kresley Cole delves into the darkest mysteries and deepest passions of Clan MacRieve. . .
A Beast In Torment
Uilleam MacRieve believed he'd laid to rest the ghosts of his boyhood. But when a brutal torture revives those ancient agonies and destroys his Lykae instinct, the proud Scot craves the oblivion of death. Until he finds her—a young human so full of spirit and courage that she pulls him back from the brink.
A Beauty In Chains
Seized for the auction block, Chloe Todd is forced to enter a terrifying new world of monsters and lore as a bound slave. When offered up to creatures of the dark, she fears she won't last the night. Until she's claimed by him—a tormented immortal with heartbreaking eyes, whose touch sets her blood on fire.
A Full Moon On The Rise
With enemies circling, MacRieve spirits Chloe away to the isolated Highland keep of his youth. But once he takes her to his bed, his sensual mate becomes something more than human, evoking his savage past and testing his sanity. On the cusp of the full moon, can he conquer his worst nightmare to save Chloe . . . from himself?
My Review Continue reading →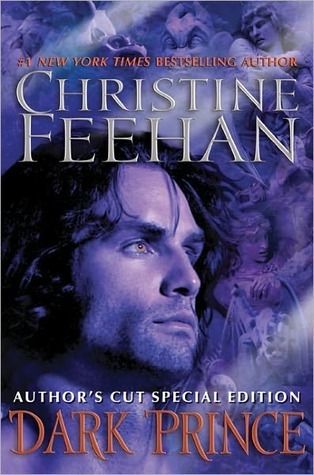 Dark Prince
by Christine Feehan
Series: Dark #1
Published by Leisure Books on April 5, 2005
Genres: Paranormal Romance
Pages: 447
Format: Hardcover
Source: Library
Amazon Kindle | Amazon Paperback | Audible | Kobo
Goodreads


Carpathians are an immortal race of beings with animal instincts. Every Carpathian male is drawn to his life mate: a Carpathian or human female able to provide the light to his darkness. Without her, the beast within slowly consumes the man until turning vampire is the only option.
Raven Whitney is a psychic who has used her gift to help the police track down a serial killer. Now she is determined to escape the glare of recent publicity for the peace and quiet of the Carpathian Mountains.
Prince Mikhail Dubrinsky is the leader of his people but, as his ancient Carpathian race grows ever closer to extinction, he is close to giving in to the heavy weight of loneliness and despair.
From the moment their minds touch, Raven and Mikhail form a connection. But there are those who incorrectly view all Carpathians as vampires, and are determined to give their extinction a helping hand.
There is an extended edition with an additional 100 pages: Dark Prince: Author's Cut Special Edition.
My Review
Continue reading →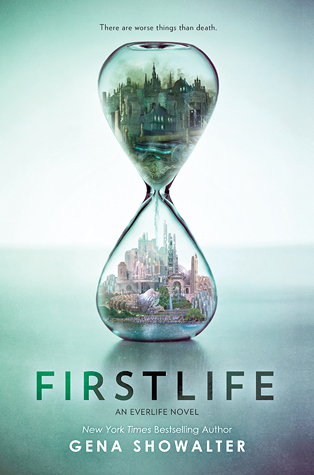 Firstlife
by Gena Showalter
Series: Everlife #1
Published by Harlequin Teen on February 23, 2016
Pages: 467
Format: Hardcover, AudioBook
Source: Purchased
Amazon Kindle | Amazon Paperback | Audible | Barnes & Noble | Kobo
Goodreads


Step one...you die.
ONE CHOICE. TWO REALMS. NO SECOND CHANCE.
Tenley "Ten" Lockwood is an average seventeen-year-old girl…who has spent the past thirteen months locked inside the Prynne Asylum. The reason? Not her obsession with numbers, but her refusal to let her parents choose where she'll live — after she dies. There is an eternal truth most of the world has come to accept: Firstlife is merely a dress rehearsal, and real life begins after death.
In the Everlife, two realms are in power: Troika and Myriad, long-time enemies and deadly rivals. Both will do anything to recruit Ten, including sending their top Laborers to lure her to their side. Soon, Ten finds herself on the run, caught in a wild tug-of-war between the two realms that will do anything to win the right to her soul. Who can she trust? And what if the realm she's drawn to isn't where the boy she's falling for lives? She just has to stay alive long enough to make a decision…

Continue reading →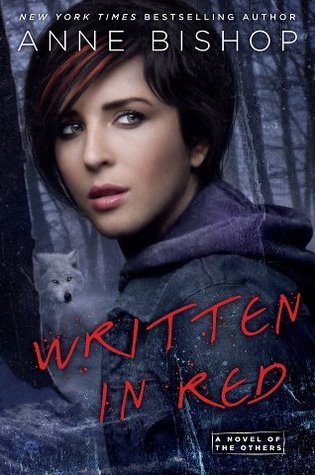 Written in Red
by Anne Bishop
Series: The Others #1
Published by Roc on March 5, 2013
Genres: Urban Fantasy
Pages: 433
Format: Hardcover
Amazon Kindle | Amazon Paperback
Goodreads


As a cassandra sangue, or blood prophet, Meg Corbyn can see the future when her skin is cut—a gift that feels more like a curse. Meg's Controller keeps her enslaved so he can have full access to her visions. But when she escapes, the only safe place Meg can hide is at the Lakeside Courtyard—a business district operated by the Others.
Shape-shifter Simon Wolfgard is reluctant to hire the stranger who inquires about the Human Liaison job. First, he senses she's keeping a secret, and second, she doesn't smell like human prey. Yet a stronger instinct propels him to give Meg the job. And when he learns the truth about Meg and that she's wanted by the government, he'll have to decide if she's worth the fight between humans and the Others that will surely follow.
My Review Continue reading →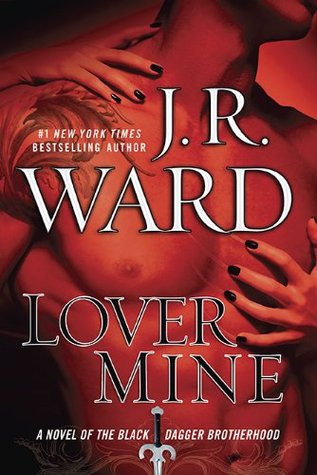 Lover Mine
by J.R. Ward
Series: Black Dagger Brotherhood #8
Published by NAL on April 27th 2010
Genres: Paranormal Romance
Pages: 528
Format: Hardcover
Source: Purchased
Amazon Kindle | Amazon Paperback
Goodreads


John Matthew has come a long way since he was found living among humans, his vampire nature unknown to himself and to those around him. After he was taken in by the Brotherhood, no one could guess what his true history was- or his true identity. Indeed, the fallen Brother Darius has returned, but with a different face and a very different destiny. As a vicious personal vendetta takes John into the heart of the war, he will need to call up on both who he is now and who he once was in order to face off against evil incarnate.
Xhex, a symphath assassin, has long steeled herself against the attraction between her and John Matthew. Having already lost one lover to madness, she will not allow the male of worth to fall prey to the darkness of her twisted life. When fate intervenes, however, the two discover that love, like destiny, is inevitable between soul mates.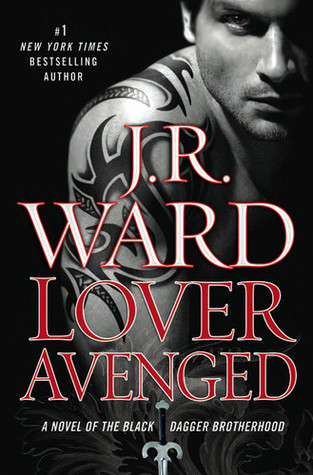 Lover Avenged
by J.R. Ward
Series: Black Dagger Brotherhood #7
Published by NAL on April 28, 2009
Genres: Paranormal Romance
Pages: 527
Format: Hardcover
Source: Purchased
Amazon Kindle | Amazon Paperback
Goodreads


Rehvenge has always kept his distance from the Brotherhood—even though his sister is married to a member, for he harbors a deadly secret that could make him a huge liability in their war against the lessers. As plots within and outside of the Brotherhood threaten to reveal the truth about Rehvenge, he turns to the only source of light in his darkening world, Ehlena, a vampire untouched by the corruption that has its hold on him—and the only thing standing between him and eternal destruction.
My Review Continue reading →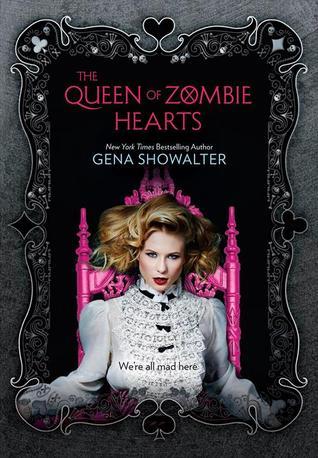 The Queen of Zombie Hearts
by Gena Showalter
Series: White Rabbit Chronicles #3
Published by Harlequin Teen on September 30th 2014
Pages: 464
Format: Hardcover, AudioBook
Source: Purchased
Amazon Kindle | Amazon Paperback
Goodreads


I thought I had nothing left to give.
I thought wrong.
They started the war.
Now I will end it.
Alice "Ali" Bell thinks the worst is behind her. She's ready to take the next step with boyfriend Cole Holland, the leader of the zombie slayers…until Anima Industries, the agency controlling the zombies, launches a sneak attack, killing four of her friends. It's then she realizes that humans can be more dangerous than monsters…and the worst has only begun.
As secrets that may tear Ali and Cole apart come to light, and more slayers are taken or killed, Ali will fight harder than ever to bring down Anima—even sacrificing her own life for those she loves.
My Review Continue reading →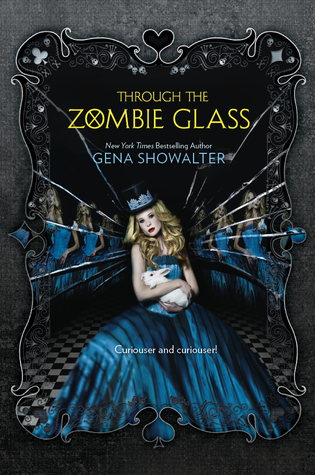 Through the Zombie Glass
by Gena Showalter
Series: White Rabbit Chronicles #2
Published by Harlequin Teen on September 24th 2013
Pages: 480
Format: AudioBook, Hardcover
Source: Purchased
Amazon Kindle | Amazon Paperback
Goodreads


Zombies stalk the night.
Forget blood and brains. These monsters hunger for human souls.
Sadly, they've got mine...
Alice Bell has lost so much. Family. Friends. A home. She thought she had nothing else to give. She was wrong.
After a new zombie attack, strange things begin to happen to her. Mirrors come to life, and the whispers of the dead assault her ears. But the worst? A terrible darkness blooms inside her, urging her to do very wicked things.
She's never needed her team of zombie slayers more, but ultra bad-boy Cole Holland, the leader and her boyfriend, suddenly withdraws from her...from everyone. Now, with her best friend, Kat, at her side, Ali must kill the zombies, uncover Cole's secret and learn to fight the darkness.
But the clock is ticking...and if she fails at a single task, they're all doomed.
My Review Continue reading →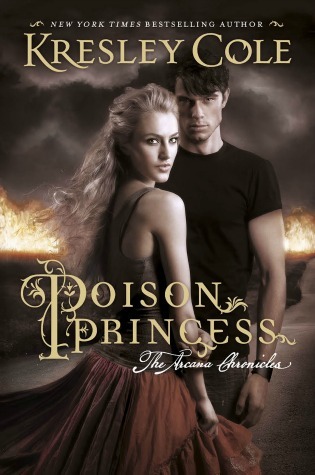 Poison Princess
by Kresley Cole
Series: The Arcana Chronicles #1
Published by Simon & Schuster on October 2nd 2012
Pages: 369
Amazon Kindle | Amazon Paperback
Goodreads


An alternate cover edition for this ISBN13 can be found here.
She could save the world—or destroy it.
Sixteen-year-old Evangeline "Evie" Greene leads a charmed life, until she begins experiencing horrifying hallucinations. When an apocalyptic event decimates her Louisiana hometown, Evie realizes her hallucinations were actually visions of the future—and they're still happening. Fighting for her life and desperate for answers, she must turn to her wrong-side-of-the-bayou classmate: Jack Deveaux.
But she can't do either alone.
With his mile-long rap sheet, wicked grin, and bad attitude, Jack is like no boy Evie has ever known. Even though he once scorned her and everything she represented, he agrees to protect Evie on her quest. She knows she can't totally depend on Jack. If he ever cast that wicked grin her way, could she possibly resist him?
Who can Evie trust?
As Jack and Evie race to find the source of her visions, they meet others who have gotten the same call. An ancient prophesy is being played out, and Evie is not the only one with special powers. A group of twenty-two teens has been chosen to reenact the ultimate battle between good and evil. But it's not always clear who is on which side.
My Review Continue reading →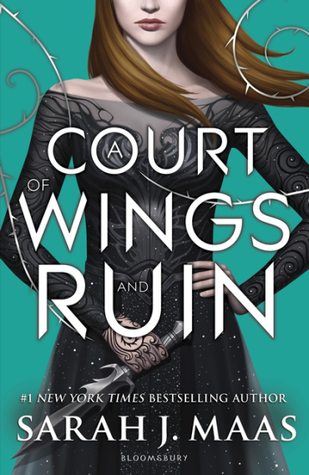 A Court of Wings and Ruin
by Sarah J. Maas
Series: A Court of Thorns and Roses #3
Published by Bloomsbury Childrens Books on May 2nd 2017
Pages: 699
Format: Hardcover
Source: Purchased
Amazon Kindle | Amazon Paperback
Goodreads


Looming war threatens all Feyre holds dear in the third volume of the #1 New York Times bestselling A Court of Thorns and Roses series.
Feyre has returned to the Spring Court, determined to gather information on Tamlin's manoeuvrings and the invading king threatening to bring Prythian to its knees. But to do so she must play a deadly game of deceit – and one slip may spell doom not only for Feyre, but for her world as well.
As war bears down upon them all, Feyre must decide who to trust amongst the dazzling and lethal High Lords – and hunt for allies in unexpected places.
In this thrilling third book in the #1 New York Times bestselling series from Sarah J. Maas, the earth will be painted red as mighty armies grapple for power over the one thing that could destroy them all.
My Review Continue reading →