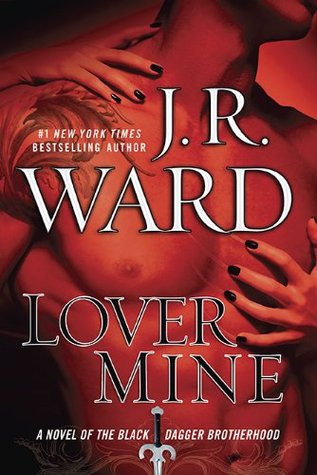 Lover Mine
by J.R. Ward
Series: Black Dagger Brotherhood #8
Published by NAL on April 27th 2010
Genres: Paranormal Romance
Pages: 528
Format: Hardcover
Source: Purchased
Amazon | B&N
Goodreads


John Matthew has come a long way since he was found living among humans, his vampire nature unknown to himself and to those around him. After he was taken in by the Brotherhood, no one could guess what his true history was- or his true identity. Indeed, the fallen Brother Darius has returned, but with a different face and a very different destiny. As a vicious personal vendetta takes John into the heart of the war, he will need to call up on both who he is now and who he once was in order to face off against evil incarnate.
Xhex, a symphath assassin, has long steeled herself against the attraction between her and John Matthew. Having already lost one lover to madness, she will not allow the male of worth to fall prey to the darkness of her twisted life. When fate intervenes, however, the two discover that love, like destiny, is inevitable between soul mates.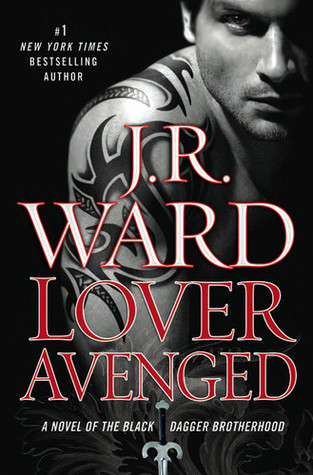 Lover Avenged
by J.R. Ward
Series: Black Dagger Brotherhood #7
Published by NAL on April 28, 2009
Genres: Paranormal Romance
Pages: 527
Format: Hardcover
Source: Purchased
Amazon | B&N
Goodreads


Rehvenge has always kept his distance from the Brotherhood—even though his sister is married to a member, for he harbors a deadly secret that could make him a huge liability in their war against the lessers. As plots within and outside of the Brotherhood threaten to reveal the truth about Rehvenge, he turns to the only source of light in his darkening world, Ehlena, a vampire untouched by the corruption that has its hold on him—and the only thing standing between him and eternal destruction.
My Review Continue reading →
I received this book for free from the publisher in exchange for an honest review. This does not affect my opinion of the book or the content of my review.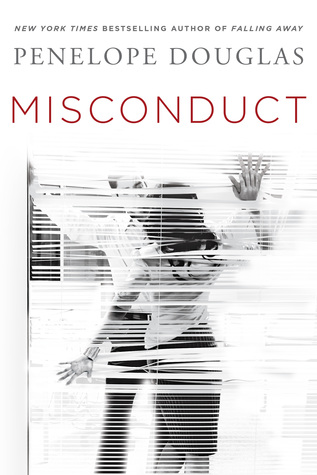 Misconduct
by Penelope Douglas
Published by NAL on December 1st 2015
Genres: Contemporary Romance, Erotic Romance
Pages: 368
Source: the publisher
Amazon | B&N
Goodreads


From the New York Times bestselling author of the Fall Away series who never fails to deliver a "powerfully written contemporary love story…"*
Former tennis player Easton Bradbury is trying to be the best teacher she can be, trying to reach her bored students and trying to forget her past. What brought her to this stage in her life isn't important. She can't let it be. But now one parent-teacher meeting may be her undoing…
Meeting Tyler Marek for the first time makes it easy for Easton to see why his son is having trouble in school. The man knows how to manage businesses and wealth, not a teenage boy. Or a young teacher, for that matter, though he tries to. And yet…there is something about him that draws Easton in—a hint of vulnerability, a flash of attraction, a spark that might burn.
Wanting him is taboo. Needing him is undeniable. And his long-awaited touch will weaken Easton's resolve—and reveal what should stay hidden…
(*STANDALONE, NO CLIFFHANGER*)
My Review Continue reading →
I received this book for free from the publisher in exchange for an honest review. This does not affect my opinion of the book or the content of my review.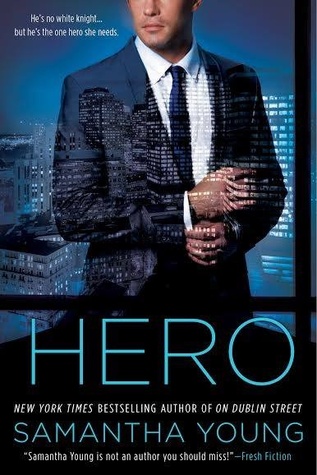 Hero
by Samantha Young
Published by NAL on February 3rd 2015
Genres: Contemporary Romance
Pages: 410
Format: ARC
Amazon | B&N
Goodreads


The emotional and unforgettable new romance from the New York Times bestselling author of the On Dublin Street series.
Alexa Holland's father was her hero—until her shocking discovery that she and her mother weren't his only family. Ever since, Alexa has worked to turn her life in a different direction and forge her own identity outside of his terrible secrets. But when she meets a man who's as damaged by her father's mistakes as she is, Alexa must help him.
Caine Carraway wants nothing to do with Alexa's efforts at redemption, but it's not so easy to push her away. Determined to make her hate him, he brings her to the edge of her patience and waits for her to walk away. But his actions only draw them together and, despite the odds, they begin an intense and explosive affair.
Only Caine knows he can never be the white knight that Alexa has always longed for. And when they're on the precipice of danger, he finds he'll do anything to protect either one of them from being hurt again…
My Review: Continue reading →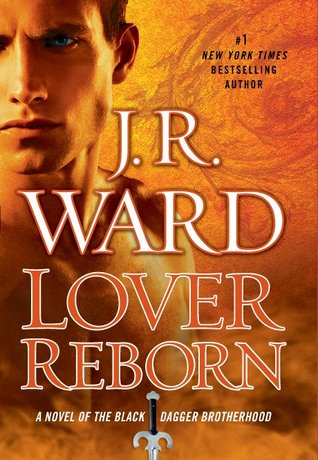 Lover Reborn
by J.R. Ward
Series: Black Dagger Brotherhood #10
Published by NAL on March 27th 2012
Genres: Paranormal Romance
Pages: 592
Format: Hardcover
Source: Purchased
Amazon | B&N
Goodreads


Ever since the death of his shellan, Tohrment has been unrecognizable from the vampire leader he once was. Physically emaciated and heartbroken beyond despair, he has been brought back to the Brotherhood by a self-serving fallen angel. Now, fighting once again with ruthless vengeance, he is unprepared to face a new kind of tragedy.
When Tohr begins to see his beloved in his dreams—trapped in a cold, isolated netherworld far from the peace and tranquillity of the Fade—he turns to the angel in hopes of saving the one he has lost. But because Lassiter tells him he must learn to love another to free his former mate, Tohr knows they are all doomed....
Except then a female with a shadowed history begins to get through to him. Against the backdrop of the raging war with the lessers, and with a new clan of vampires vying for the Blind King's throne, Tohr struggles between the buried past and a very hot, passion-filled future…but can his heart let go and set all of them free?
My Review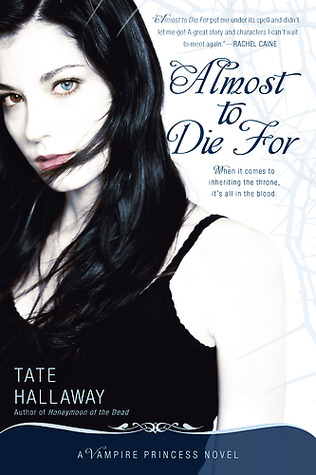 Almost to Die For
by Tate Hallaway
Series: Vampire Princess of St. Paul #1
Published by NAL on August 3rd, 2010
Pages: 241
Format: Paperback
Source: Library
Amazon | B&N
Goodreads


On her sixteenth birthday, Anastasija Parker learns that her so-called deadbeat dad is actually a vampire king. And he wants Ana to assume her rightful position at his side, in spite of the fact that she has witch's blood running through her veins - from her mother's side.
Too bad witches and vampires are mortal enemies. And now Ana's parents are at each other's throats over her future. It's up to Ana to make a choice, but deciding your eternal destiny is a pretty big deal for a girl who just wants to get through high school.
 My Review