Review: 'Lover Mine' by J.R. Ward
August 21, 2018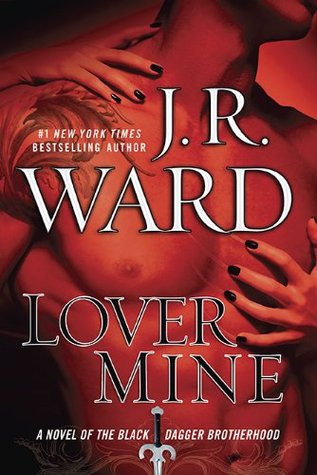 Lover Mine
by
J.R. Ward
Series:
Black Dagger Brotherhood #8
Published by
NAL
on April 27th 2010
Genres:
Paranormal Romance
Format:
Hardcover
Source:
Purchased
Goodreads
Purchase at
Amazon
|
Apple

John Matthew has come a long way since he was found living among humans, his vampire nature unknown to himself and to those around him. After he was taken in by the Brotherhood, no one could guess what his true history was- or his true identity. Indeed, the fallen Brother Darius has returned, but with a different face and a very different destiny. As a vicious personal vendetta takes John into the heart of the war, he will need to call up on both who he is now and who he once was in order to face off against evil incarnate.
Xhex, a symphath assassin, has long steeled herself against the attraction between her and John Matthew. Having already lost one lover to madness, she will not allow the male of worth to fall prey to the darkness of her twisted life. When fate intervenes, however, the two discover that love, like destiny, is inevitable between soul mates.
My Review
I originally reviewed Lover Mine by J.R. Ward back in 2010, when I was still in the Navy. Now eight years later, I listened to Lover Mine this time around, while at work. I thoroughly enjoyed listening to it this time around because of the I felt the chemistry between Xhex and John. Below you can read my original review of Lover Mine. Here is a little bit more thought on what I enjoyed about Lover Mine though:
-Stories of the past. I love when J.R. Ward throws in backstories of the past of characters and sometimes, even about other characters. J.R. Ward does a fantastic job of putting everything together. I do not know how she keeps up with it all.
-John's love for Xhex. He fought to save her, and he struggled to prove his love for her.
-Xhex. She's one tough chick, even after going through so much in this book.
Now feel free to read my original review of Lover Mine below. I tend to gush a lot about Lover Mine.
(Originally Reviewed on my old Blog Mrs. Papillion aka "The Book Worm" in 2010)05
Let me tell you how much I love the Black Dagger Brotherhood Series. Let's say I felt like I was actually in this book. J.R. Ward brings the book to life with the way she writes. I adore her!! I adored Xhex and John in this book, and I adored how J.R. Ward writes other scenes into this book which by the ending you finally figure out how everything came together for Xhex and John. Let's say I was crying at the conclusion.
Xhex and John were soulmates from the very beginning, and the way they met was ironic. I love how John will go and beyond to save Xhex in the beginning and how he helps her get over her fears of love. John being mute in this book is difficult at times, but Xhex does everything she can to learn his ways. They are PERFECT for each other, and that is all I'm going to say. The juicy scenes that J.R. Ward wrote with these too were breathtaking. My husband caught me smiling several times when I was reading this book. If only my husband knew the truth of why I was smiling when I was reading the book.
I'm looking forward to reading the next book when I finally get the chance. I loved one scene in this book which I won't spoil for anyone who hasn't read this book yet. Let's say I found something out that was interesting, and I hope J.R. Ward writes more about it.
Thank you, J.R. Ward, for this book and I look forward to "Lover Unleashed".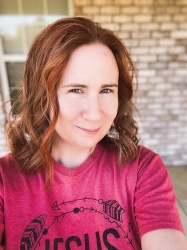 Latest posts by FranJessca
(see all)