Review: 'Lover Mine' by J.R. Ward
July 17, 2023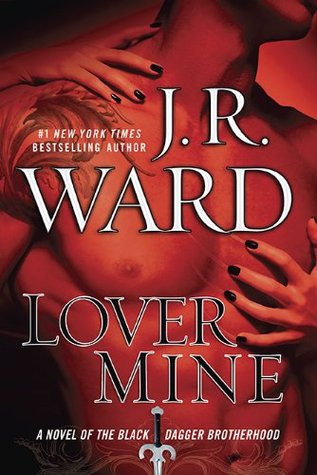 Lover Mine
by
J.R. Ward
Series:
Black Dagger Brotherhood #8
Published by
NAL
on April 27th 2010
Genres:
Paranormal Romance
Format:
Hardcover
Source:
Purchased
Goodreads
Purchase at
Amazon
|
Barnes & Noble
|
Kobo

John Matthew has come a long way since he was found living among humans, his vampire nature unknown to himself and to those around him. After he was taken in by the Brotherhood, no one could guess what his true history was- or his true identity. Indeed, the fallen Brother Darius has returned, but with a different face and a very different destiny. As a vicious personal vendetta takes John into the heart of the war, he will need to call up on both who he is now and who he once was in order to face off against evil incarnate.
Xhex, a symphath assassin, has long steeled herself against the attraction between her and John Matthew. Having already lost one lover to madness, she will not allow the male of worth to fall prey to the darkness of her twisted life. When fate intervenes, however, the two discover that love, like destiny, is inevitable between soul mates.
---
I've read Lover Mine by J.R. Ward three times, and each time I've read it, I always cry for both main characters because of the pain and trauma these two characters have endured. Why do I endure this pain again of rereading a tearjerker of a book when I already know what will happen? Because I need a refresher from the beginning with the OG characters to catch up on this series since I'm so far behind. I also love revisiting books and catching up on some things I missed the first or second time I read them.
This book has a lot of tear-jerking moments and action-packed scenes in it. There may be some content that may bother some readers, so take note of your triggers. This book picks up from the last book and how Xhex has gone missing. John Matthew knows she's still alive, but he already suspects who took her, so he will get help from the brothers, Xhex's boss Rehvenge and the Shadows to find her.
The first time I started this series, I knew that J.R. Ward would have John Matthew and Xhex as mates because she gave us hints in the previous books. It just took time for one of the characters to realize they were destined for each other.
This is a Fated Mates Romance, but don't expect it to be an instant love. No, this is similar to slow-burn romance, and He Falls First (from the first moment he met her, which wasn't this book). There's a lot of push and pull between John Matthew and Xhex, more with Xhex doing the pushing. It takes what happens to her to realize how much John Matthew cares for her, and he struggled when she was kidnapped to find her. One of the main reasons why I adored John Matthew was how he didn't push at Xhex. He let her come to him and was willing to give her space. He's always been a favorite in the series, and I'm glad he finally got his HEA with the woman he loved, but boy, did he have to go through a lot to have one.
I'm going to admit right away I wasn't a fan of Xhex when she was first introduced with Rehv in the series, especially with how she treated JM, but I knew once her backstory was told, I would understand her better. J.R. Ward did a fantastic job weaving the past into the present regarding Xhex's origin. It's a big shock to find out some of the BDB knew her origin before anyone else did. I despised what Xhex had to endure in the present when she was held captive by Lash. Lash is not a lovable villain, so don't try to fond over him. I was ready for his demise when he decided to pick on JM in previous books, but he needed to go away after what he put Xhex through. J.R. Ward didn't disappoint on who took out Lash in the end, either.
If you have not read this series, I definitely recommend reading it in order. Take it from someone who has reread the series a few times. J.R. Ward is one author who interconnects the books in her series, and it's not just the couple getting their story for that particular book; she has several characters with POVs with their storylines with the main couple. Quinn, Blay, Payne, and other characters will have POVs in this book. It may be a bit overwhelming at times, but I promise J.R. Ward does it to lead us into the upcoming books in the series.
I enjoyed my third reread of JM and Xhex's story, even if I had to get the tissues again.
If you enjoy Paranormal Romance, this series is a must-read, especially for readers who love Vampires that are kick-butt and not just the MMCs. The FMCs are kick-butt characters, too, especially Xhex. 
---
Story Rating: ⭐️ ⭐️ ⭐️ ⭐️ ⭐️
Steam/Spice Rating: 🌶 🌶
Would I recommend this book/series? Yes.
Standalone or Series: Series.
Genre/SubGenre(s): Romance | Paranormal Romance.
Trope(s)/Element(s): Fated Mates. Slow Burn Romance. He Falls First. Kickbutt FMC. Alpha MMC. Vampire Romance.
Favorite Quote(s): "No, you've got it all wrong, John." Reading his emotions, she shook her head. "You're not half the male you could be because of what was done to you. You're twice what anyone else is because you survived." 

This post contains affiliate links you can use to purchase the book. If you buy the book using that link, I will receive a small commission from the sale. It will help sponsor future giveaways but costs you nothing extra. You can read the full disclosure underneath the Privacy Policy.
---
---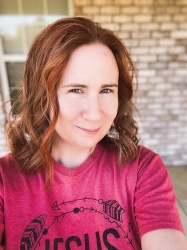 Latest posts by FranJessca
(see all)