ARC Review: 'Hero' by Samantha Young
February 3, 2015
I received a complimentary copy of the book from the publisher in exchange for an honest review. This does not affect my opinion of the book or the content of my review.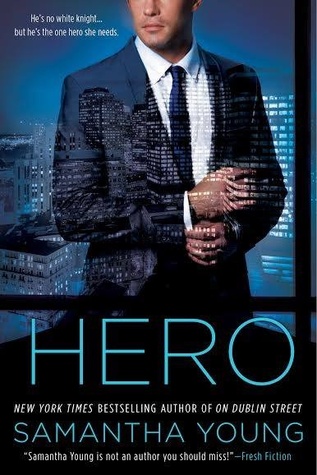 Hero
by
Samantha Young
Published by
NAL
on February 3rd 2015
Genres:
Contemporary Romance
Format:
ARC
Goodreads
Purchase at
Amazon
|
Apple

The emotional and unforgettable new romance from the New York Times bestselling author of the On Dublin Street series.
Alexa Holland's father was her hero—until her shocking discovery that she and her mother weren't his only family. Ever since, Alexa has worked to turn her life in a different direction and forge her own identity outside of his terrible secrets. But when she meets a man who's as damaged by her father's mistakes as she is, Alexa must help him.
Caine Carraway wants nothing to do with Alexa's efforts at redemption, but it's not so easy to push her away. Determined to make her hate him, he brings her to the edge of her patience and waits for her to walk away. But his actions only draw them together and, despite the odds, they begin an intense and explosive affair.
Only Caine knows he can never be the white knight that Alexa has always longed for. And when they're on the precipice of danger, he finds he'll do anything to protect either one of them from being hurt again…
My Review:
Hero is the first book I've read from Samantha Young and I look forward to reading more books from her very soon. I have actually been meaning to read Samantha Young's books for a while, but my reading schedule has been hectic until now. I was excited to read Hero early because this type of book is one of my favorites to read. A sexy CEO who has made it even after his troubled past and the woman he tries to avoid but can't. The woman also has a trouble past, but she is determined to make it and she's also determined to help the CEO with his past.
Samantha Young had me continuously turning the pages from the minute I started reading Hero due to how the characters met in person. I swear I was on the edge of my seat because once the two characters met, I knew it was going to be a tension filled book.  The synopsis covers a little bit about what is expected, but in the story you go through a world wind of crazy tension (horrid and sexual) between the characters. Be prepared for lots and lots of tension…and of course lots and lots of sexual moments that are VERY heated.  (Is it getting hot in here?)
Caine Carraway had a rough life due to what happened to his parents and what ended up to him, but he made it through. Unfortunately, he holds a grudge against the person who put him in that predicament, when he was younger. Now, he's going to face off with the daughter of the man who ruined his life and he's going to make her pay for what her father did. Although, Alexa has her own hatred for her father and what he did, but it won't stop her from making things right. She is about to work for Caine and he's going to be difficult to her. VERY difficult….but Alexa is going to challenge him as well.  =)
Hero is all in Alexa's point of view, which I wish I could've been in Caine's head for a little bit during the story. I would have loved to read his point of view of what was happening, especially with the one secret that was revealed towards the end.
The only thing that really bothered me was Alexa letting everyone walk over her, especially her family. She just wants to feel loved and wanted and she couldn't even get that with her family. The ending of what happened irked me a bit with her family too…but the ending with her and Caine was amazing. Those two needed happiness.
This is a standalone, so there is no cliffhanger at the end or anything. I highly recommend this to readers who enjoy the contemporary erotic romance genre. Readers that enjoy reading books with sexy damaged CEOs in them, and a female character who is willing to do anything to fix the damaged CEO while fixing herself.
I give this book 4 full moons and look forward to reading again and again in the near future.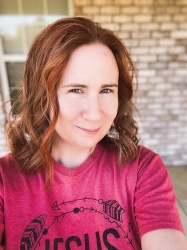 Latest posts by FranJessca
(see all)